Section Branding
Header Content
Pick, Cook, and Keep Great Georgia Products
Primary Content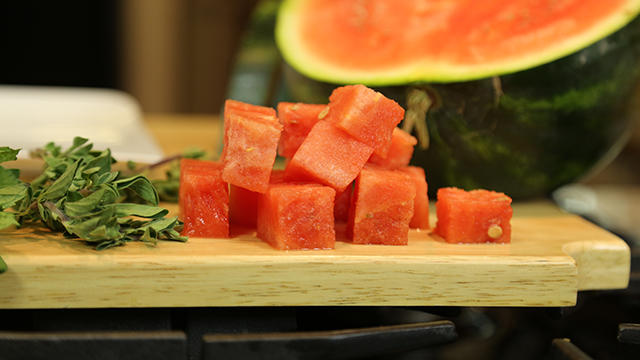 As a country girl living in the city, I cannot escape my love for fresh, local foods. We grew much of our own when I was growing up, but that's no longer an option at my family's city dwelling. That doesn't mean I have to give up Georgia-grown goodness, though. With GPB's program, Pick Cook Keep I can find out what is fresh and ready for market from Georgia growers.
For example, when Georgia's peach crops came in, I sought out my grocer's produce manager and asked that he stock Georgia peaches instead of others. No offense to the folks in the other peach-producing states, of course, but I feel like I'm supporting a neighbor when I buy Georgia Grown products; it gives me a sense of pride to enjoy something produced in my home state. Last week, I bought peaches from Crawford, Georgia from the large grocery chain in my neighborhood. While it may be obnoxious, I pointed out to fellow shoppers that these were our peaches from our state! (Yes, I talk to strangers at the grocery store.)
Pick Cook Keep is great for keeping us up-to-date on what's coming into season in the state and it's got a fantastic bonus feature: recipes. Each month's particular food item is featured in a recipe that is prepared by a Georgia chef. That's where I found a recipe for Watermelon, Feta, and Herb Salad that I'd had at a restaurant before but hadn't found again since.
You can watch as Chef Linton Hopkins at Holeman and Finch (as in the famous Holeman and Finch burger) prepares watermelon salad in this video:
For more great Georgia goods, check out this episode of Georgia Traveler featuring the Georgia Grown Tour of Georgia.
Secondary Content
Bottom Content