Section Branding
Header Content
Killer Mike's Push For Freedom
Primary Content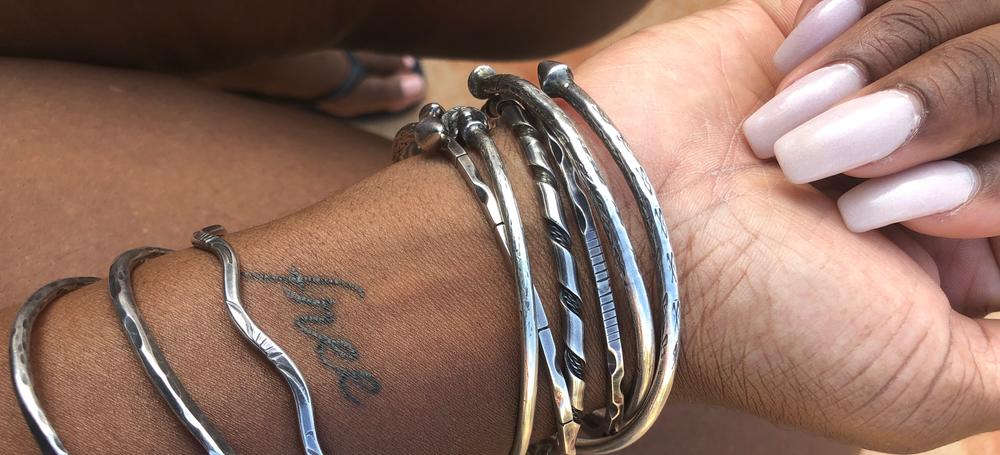 The password for this episode of Speakeasy with Denene is FREEDOM. We spend the whole show with Atlanta-based rapper, Killer Mike. He tells me that freedom weighs heavily on him everyday. He shares his value of economic freedom, and his mission to protect freedom of speech in rap music.
This summer, on a raucous girl's trip to Las Vegas, I got a tattoo. I know, I know—so cliché. But I'd been threatening to get one for years—a lady bug to honor my mother, who always was and still remains my good luck charm. But while I was standing there waiting for my turn in the chair, I decided to go a different route: my first tat would be a word that holds significant meaning—weight—with me. That word is FREE. I'd already made it my word for the year and did my best to live up to the meaning in every aspect of my life, particularly considering that sometimes, as a black woman in America, feeling truly free can be a challenge. But getting it tattooed on my arm upped the ante on my relationship with the word; it is a constant reminder, right there on my arm, to always—always!—hold myself to accountable to honoring my needs, my wants, my desires first. To be unapologetically me.
It was this that I was thinking about when I chose "freedom" as a password for an episode of SPEAKEASY WITH DENENE. It was my producer, Sean Powers, who came up with the brilliant idea to break format and solely feature someone who absolutely embodies the word in both word and deed: Michael Render, aka the rapper, Killer Mike.
I've followed Killer Mike for years, not just because I dig his music (aside from being a solo artist, he also is half of the rap duo, Run the Jewels) but because he is a southern Black man with a brain and a big mouth. He often waxes poetic on politics, blackness, freedom of speech, economic independence, land ownership, gun rights and being a southerner, and, true to form, he held nothing back on those topics when I visited him at The Swag Shop, one of the barbershops he owns with his wife, Shay, in the Atlanta neighborhood of Edgewood. Our conversation was nothing short of dope because Killer Mike is dope, but what was most special to me was his dedication to lifting his voice on behalf of black Southerners.
Let me explain: I'm from the north but I was raised by southerners. And it seems to me that the entirety of the world dismisses that black people existed and still exist in the south beyond slavery and the Civil Rights Movement—far beyond water hoses, bombed churches and strange fruit. We have homes and know how to work the land and believe in God and guns and go to church and have accents that let you know the South runs through our blood. Killer Mike celebrates that. And demands that we all do it, too. Southern and proud with a fist in the air.
I just know you're going to love this episode and everything Mike has to say. I'm so proud of this work and grateful to Mike for sharing his time and beautiful brain with Speakeasy with Denene. Of course, this episode wouldn't be complete without a dope FREEDOM playlist, which you can listen to below and on Spotify, along with playlists I created for each of the other Speakeasy with Denene episodes.
And if you haven't listened to the first four episodes—password: LOVE, password: FLY, password: BEAUTY, password: BLACK, and password: FLOWER—get to it! Check out my "Denene's Favorite Things" episode, too, while you're at it. If you have already, thank you! Our show is available on all podcast platforms, including Stitcher, Spotify, Apple Podcasts.
Secondary Content
Bottom Content