Section Branding
Header Content
Black Beauty: Pretty On the Inside and Out
Primary Content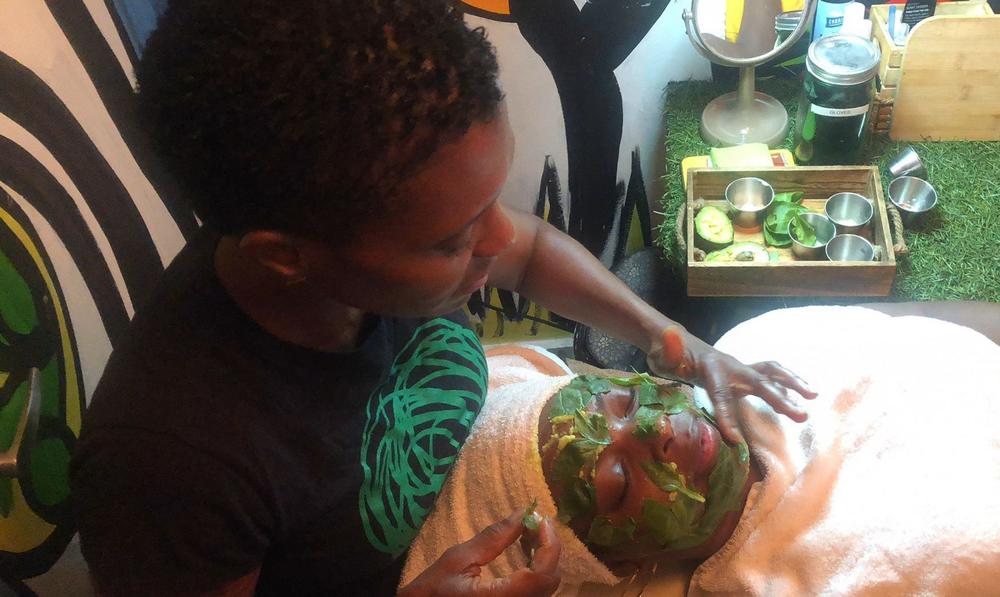 I've spent a lifetime obsessing over and learning to love the skin I'm in—to look in the mirror and truly love what I see, no matter what anyone else thinks about it. So it's only fitting that the word "beauty" be the password for the latest episode of #SPEAKEASYWITHDENENE.
I've been rather fascinated by the relation between beauty and blackness for most of my adult life—an obsession fueled by a consistent and relentless societal narrative that, when I was coming of age in the '80s, insisted dark-skinned, kinky-haired, curvy girls like me were just not pretty. That same narrative was ever present, too, when I had black daughters of my own. It seemed like the world was conspiring to ingrain in their brains that something is wrong with their kinky hair and their juicy lips and their dark skin and their piercing brown eyes and their bubble butts and thick thighs and black girl goodness.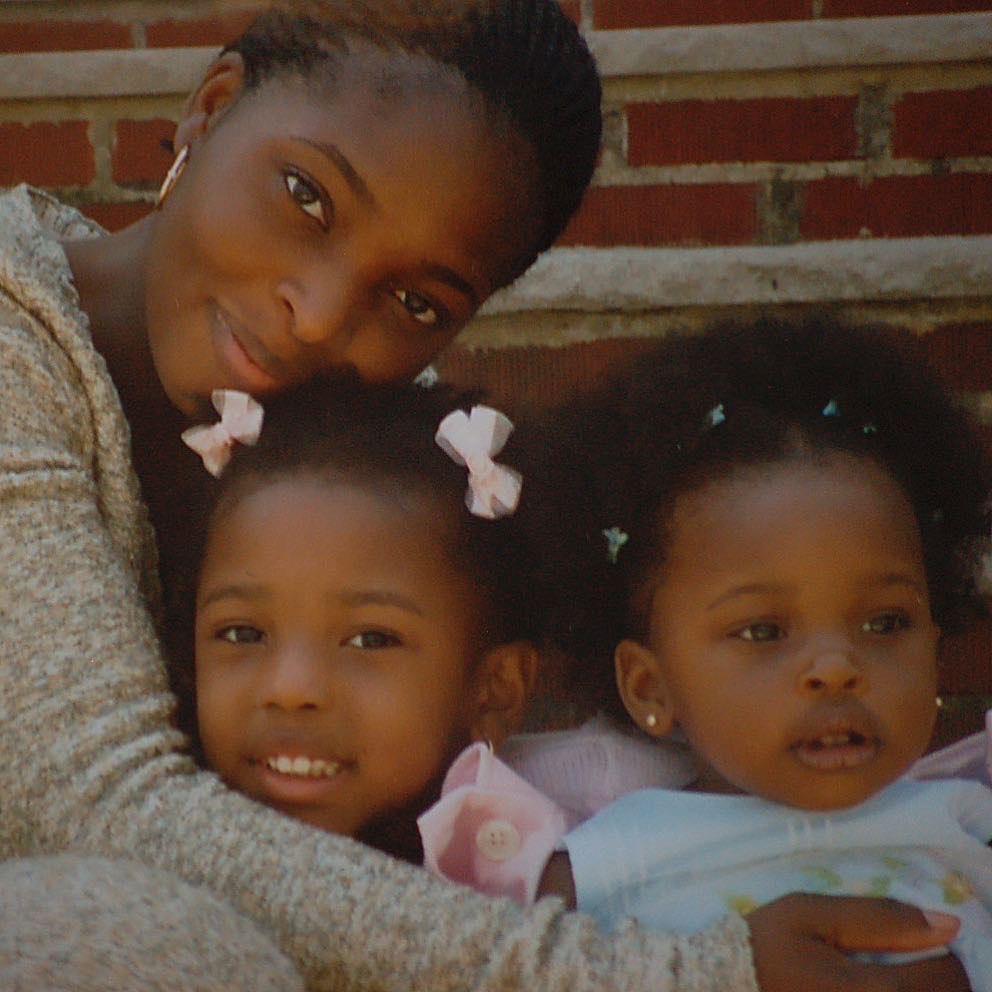 I promise you, it felt like I was guarding my girls from a tsunami of "you're ugly" pronouncements; magazines and TV shows and popular radio and movies and all of the rest of pop culture insisted on squeezing all of us women into a ridiculously Eurocentric, blonde-haired, light-eyed standard of beauty, and my God, unless you've parented a little black girl, you have absolutely no earthly idea how exhausting it is to be media whipped for not being a white girl. I've spent a lifetime trying to course-correct and love the skin I'm in—to look in the mirror and truly love what I see, no matter what anyone else thinks about it. And as a mother, I've poured the same into my babies.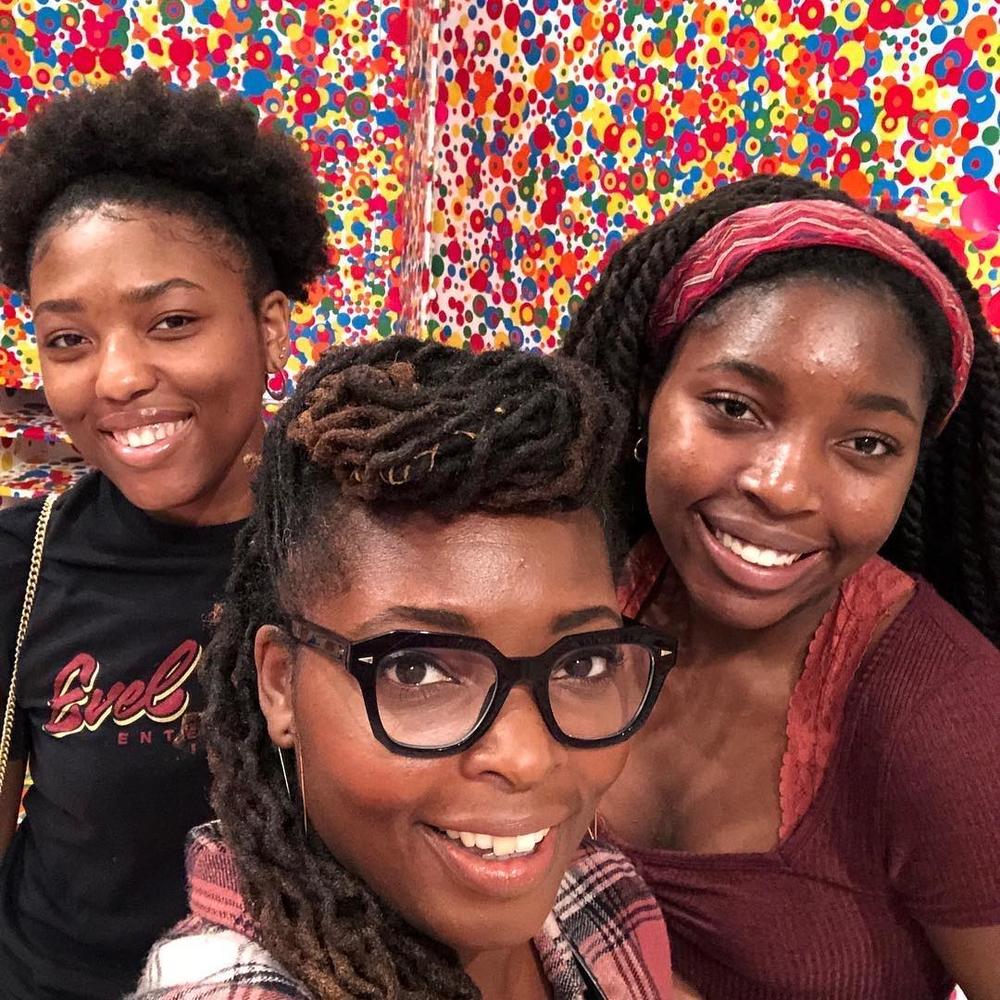 My goal with this episode of Speakeasy with Denene is to explore the word in all its manifestations, but with a focus on embracing just how gorgeous we are when we honor our natural beauty and use what we know and love about the intersection of beauty and blackness to cater to a long-neglected audience. I couldn't fathom doing this segment without making a stop at Iwi Fresh Garden Day Spa, a black-owned natural skincare spa in Atlanta's Castleberry Hill neighborhood. I'm a huge fan of the spa's owner, Yolanda Owens.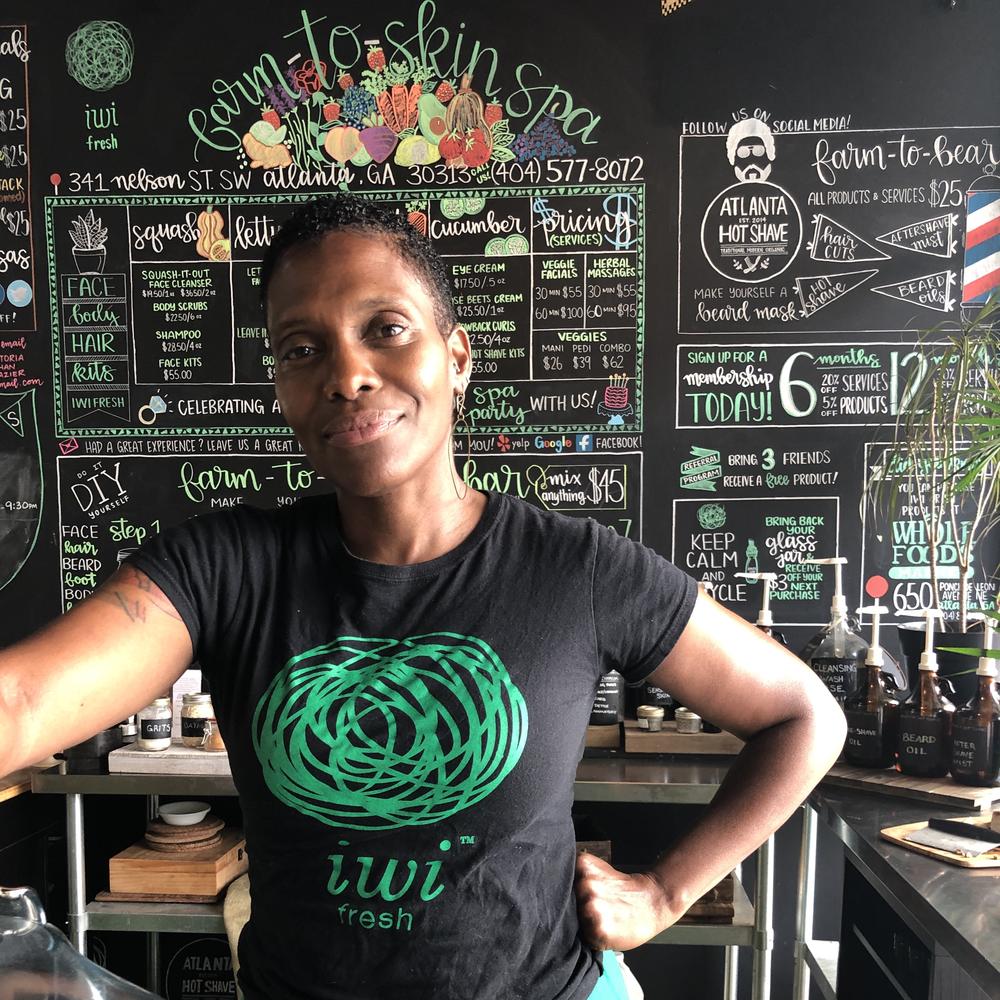 Yolanda named her spa the acronym of her philosophy for her skincare products: It is What it Is. That means that every drop of face cream, soap, moisturizer, scrubs and body oils used for facials and massages at IWI Fresh are made from all-natural ingredients Yolanda culls from local farms. Avocado, carrots, oatmeal, cucumbers—all of it finds its way onto faces that, no doubt, end up helping to prove right the old adage, "Black don't crack."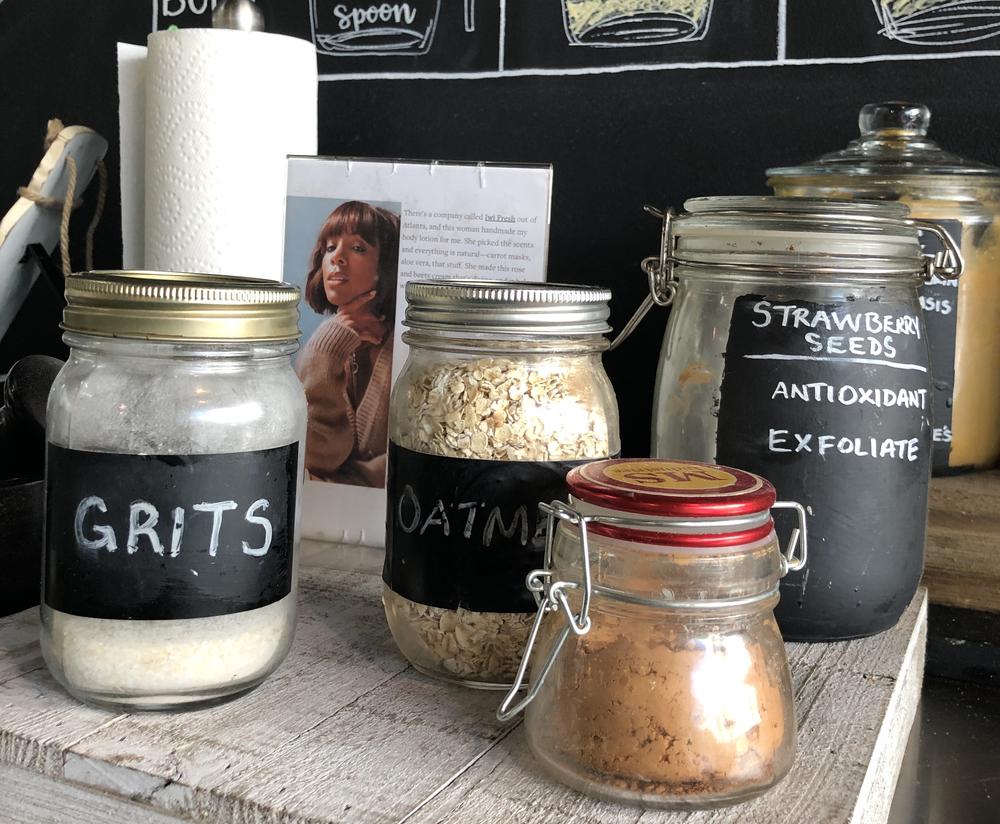 Yolanda tells me how she gave up a bright career as an engineer to become a skincare chef, following in the footsteps of her grandmother, a root woman who, like my own grandmother, knew how to use the land to heal.
The second segment of Speakeasy with Denene goes even deeper with a roundtable discussion between my fav beautypreneurs: Melanie Yvette of Beautifully Brown, Koils by Nature founder Pamela J. Booker, and beauty historian A'lelia Bundles. A'lelia is also the great-great-granddaughter of Madam C.J. Walker, one of the most accomplished and gangsta black beautypreneurs of all time.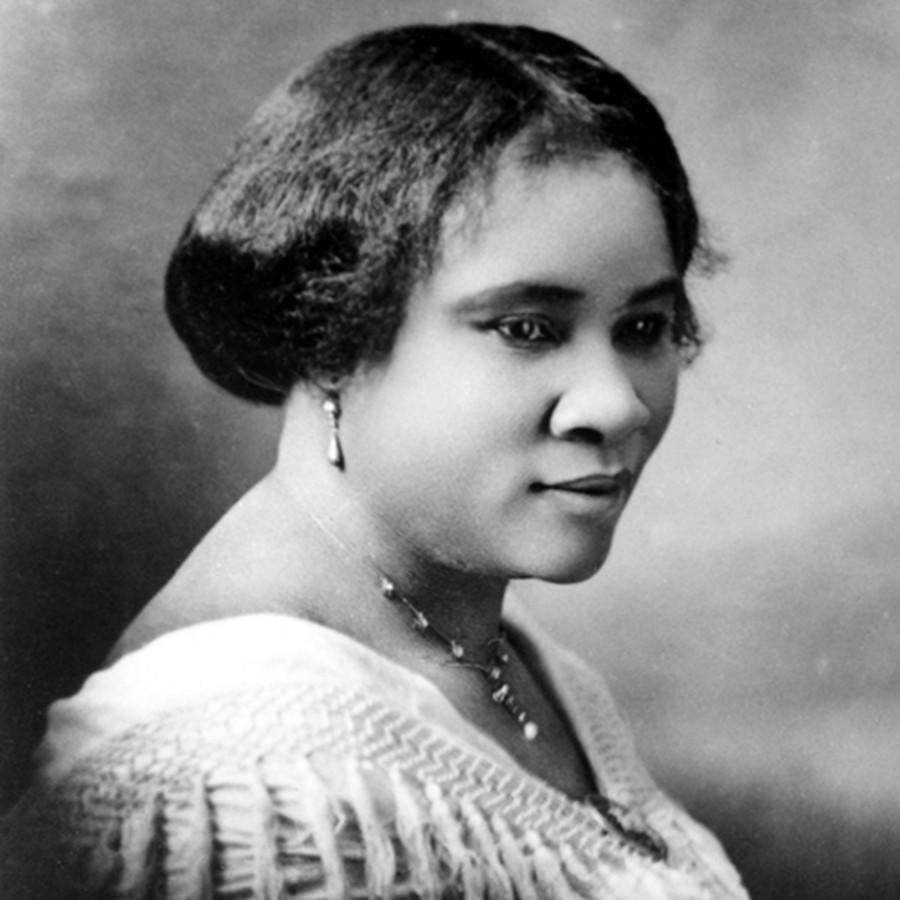 What a joy it was to sit with these incredible women, who've made a life and living celebrating black beauty and catering to our beauty needs, even as the mainstream beauty industry sleeps on our needs and all the money it could make producing products that actually work for our skin and hair. Listen in closely to the segment and a bonus segment our producer Sean Powers created from our lengthy conversation for shout-outs to black-owned companies that get it right.
And finally, our third segment introduces you all to the absolutely beautiful musical stylings of international jazz star Somi, whose voice is so very soothing and smooth. Somi shares her journey as an artist and songwriter who mines her gorgeous songs from experiences she's had engaging with black people in the diaspora. I promise you, you'll fall in love and download every album she has to offer; sis is bad and beautiful.
As with prior episodes, I curated a list of my fav songs about beauty—songs that celebrate black beauty and love of self. You'll want to follow the playlist, as I will likely add on to it as the mood hits. The mood always hits.
Of course, I want you to focus on listening to Speakeasy with Denene. If you haven't listened to the first two episodes—password: LOVE and password: FLY—get to it! If you have already, thank you! You'll love the "beauty" episode every bit as much as the others, if not more. If you haven't subscribed, now's a good time. I don't want you to miss out on all this fabulousness. Seriously. Get to it. It's free. And it's beautiful (see what I did there?! Hehe). And available on all podcast platforms. What more could you ask for?! Until the next Speakeasy, be easy.
Secondary Content
Bottom Content