Section Branding
Header Content
Does your voice matter? Of course it does...
Primary Content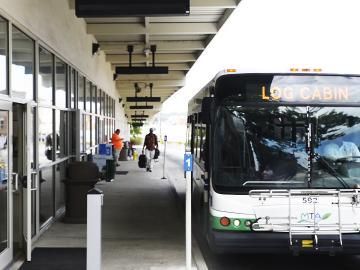 (This story also appears on Medium.)

GPB News wants to marshal its reporting power to tell a series of stories on transportation.
What's that mean? Road conditions, traffic, mass transit, bike lines and pedestrian safety, for a start as my colleague Sam Whitehead wrote yesterday.
But we're also interested in hearing from you. Here's what Sam wrote:
(W)e're starting with you. We want to know your craziest transportation stories: what's the most interesting thing that's ever happened to you during your commute? Send us your answers on social media with the hashtag #whatmovesyouGA.
Does responding to us make a difference? Let me give you an example that happened at GPB's Macon Bureau.
A few months back, we asked Maconites through the Listening Post Macon response line to tell us what they wish Macon would do. It was basically a call to finish this sentence: "I wish Macon would."
One person who responded said they wish the city would have public buses on Sunday.
The GPB Macon newsroom took that as a prompt. Why doesn't Macon have Sunday bus service? What communities in Georgia do? What would it take to bring that back?
That led to a radio feature story that actually ran across the state. GPB Macon created a companion video on the topic.
The point is voicing your stories and questions on a topic does help shape what GPB reports. So use the hashtag #whatmovesyouGA to share your story on Twitter and Facebook. Check back in with this blog. Give our reporters some suggestions about what we should cover and what questions you'd like answered.
Secondary Content
Bottom Content