Section Branding
Header Content
Where Have Sunday Buses Gone?
Primary Content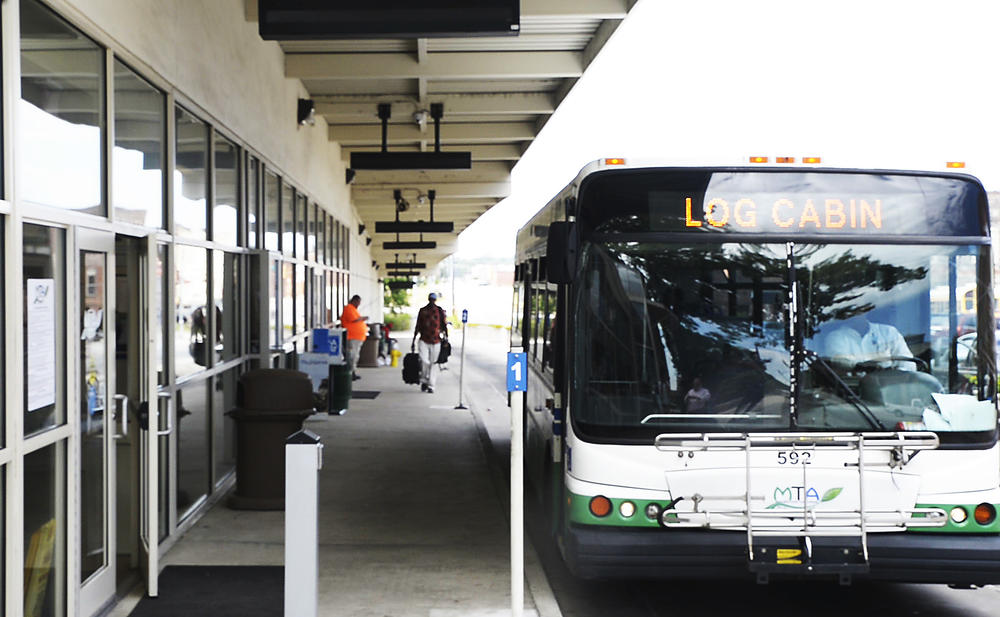 David Scott has an apartment that fronts a busy avenue. Close by is a Macon Transit Authority bus stop. Access to a bus line means freedom for Scott who has a disability.
Scott rides the bus every day, except for Sunday, that is.
The Transit Authority cut Sunday bus service nearly a decade ago because it was running in the red.
Rick Jones, CEO of the Macon Transit Authority, said if he had his way, there would be Sunday bus service. But a continued lack of money blocks service improvements.
"How we going to add buses on Sunday when Im operating at the capacity of the funding level I have now." Jones said.
The Macon Transit Authority can't depend on federal funds for future improvements either. The federal transportation program that finances transit service was extended for just two months.
"That's a great and glorious thing isn't it, Jones said with a laugh, "You ve got two months to live.".
Other Georgia transit lines - Columbus, Augusta, Cobb County - all have no Sunday service. Albany ended its Sunday bus offering in 2012, because of budget cuts and low ridership.
In Athens, however, Mayor Nancy Denson has seen an uptick in tax revenue for the coming budget year which allows her to restore Sunday bus service. She's responded to people who wanted Sunday service.
"I heard from several people thanked me for the sunday bus service because its going to make it easier to go to work." she said.
Getting people to work ... and having a bit of funding ... are the reasons Athens can pull off the Sunday rides. But Denson warns that this is onlya one-year pilot project.
"If they dont use it, we won't be able to keep it," she said.
David Scott, the Macon bus rider, talks to fellow bus travelers because he is a rider representative to the Transit Authority. He hears about jobs too.
"A lot of people have to go to work on Sunday" he said. "And I get around a lot and I hear people say that they wish they had the bus running on Sunday".
Getting people to jobs is top priority for Rick Jones, Macon's transit leader. But he's determined not to allow budget cuts to affect key routes to major employers like GEICO Insurance, Bibb County's largest employer.
"We need to leave the paths of opportunity open for the citizens of Macon Bibb County to get to the largest employers in the state and in the county," he said.
He says that includes the route to Warner Robins Air Force Base. For now, it appears that Sunday bus service will have to take a back seat in Macon and other Georgia communities.
Tags: Athens, Macon, Buses, transportation
Bottom Content