Section Branding
Header Content
Tale Of The Footage: Video Shows Officer Shooting S.C. Man
Primary Content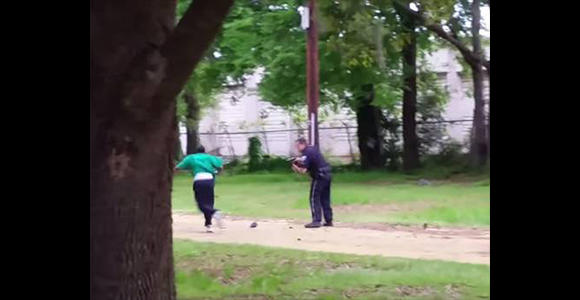 North Charleston police Officer Michael T. Slager says he shot 50-year-old Walter L. Scott after the two scuffled over a taser. But a video that was released online offered a different story. As a result, Slager who is white, was arrested for the murder of Scott, who is black.
Scroll down to see the video.
It is easy to paint the story along racial lines. This is not to discount that racial bias may have been a factor. In The Post And Courier article about the story, Slager has had complaints filed against him because of his actions. In one incident, a man, who had a history of drug charges and fleeing from police, says Slager pulled him out of his home and tased him for no reason. Yolanda Whitaker, a North Charleston woman, witnessed the incident from within the home and corrobarated the story. Read the account here.
Slager was exonerated after the incident was investigated.
The Post And Courier also reported that the police department has battled accusations of using aggressive tactics that unfairly target poor and predominately black communities.
The video of Scott being shot and killed confirms these accusations to many.
But the statement from L. Chris Stewart, the Atlanta attorney representing the Scott family in this case, is a deeper summation.
"This was a cop who felt like he could just get away with shooting someone that many times in the back," Stewart said in a media conference "… It speaks to the value of human life."
What are your thoughts?
Secondary Content
Bottom Content