Section Branding
Header Content
Top Five Story Lines For The 2019 Season
Primary Content
By the time you read this blog, the 2019 GHSA football season will be underway. I'm incredibly excited to be calling my 28th season of high school football. This is my 22nd consecutive season calling live high school football on television in Georgia. 
I'll be working six of the nine games in the Corky Kell Classic this weekend and then look forward to starting my sixth year with GPB. We will kickoff our 24-game schedule on Sept. 20. Stay posted on what that first game will be. We'll be evaluating the first weeks of the season so that we can choose the very best opening game for you to watch.
With all that said, here's my top storylines for the 2019 season:
5. Griffin Bears. Based on my preseason rankings and how my colleagues at GPB voted in our first ballot of the season, this historical powerhouse is the most undervalued Top-10 team in the state. Word among coaching circles is, watch out for the Bears. Kareem Reid is Griffin's new coach. The same Coach Reid that went 27-10, led Westlake to three straight region championships and the 2016 Class 7A semifinals. Fellow coaches say that Reid has re-instilled discipline in that program that is always uber-talented and don't forget the Bears won a state championship just six seasons ago. I've got Griffin ranked fifth in my Class 5A preseason rankings
Another team I want you to keep your eyes on is Creekside. Like Griffin, Seminoles were 8-4 last season. The job that Coach Maurice Dixon did from year one to year two was unbelievable. Creekside was 0-10 in Coach Dixon's first year and posted an eight-win improvement in season two. I have the Seminoles ranked sixth in my Class 6A preseason rankings. Click here to read sports correspondent Sam Crenshaw's blog about Creekside. 
4. Buford Wolves. Up until two years ago this program has played in 10 straight state finals and won seven of them. The last two seasons, great seasons by most program's standards, have been disappointments by Buford's standards as the Wolves were eliminated by eventual state champion Rome in the 2017 semifinals and then eventual state champion Bainbridge in the 2018 quarterfinals. Coach John Ford was not retained but remember the name, he'll be back and he'll win again. 
Long-time assistant Bryant Appling was promoted after 15 years on staff, the last five years as defensive coordinator. He was hired by Dexter Wood and spent most of those 15 seasons working for Jess Simpson. The Buford AD said they wanted to hire a coach that "knew what Buford football looks like." Well Coach Appling should know, but has Buford lost its power grip on 5A? We'll find out.
3. New No. 1s: I am predicting a power shift in several of the classifications. Along with my GPB colleagues, we believe that upstart Dutchtown will be the team to beat in Class 5A. The Henry County program that up until last season might have been one of the most anonymous in metro Atlanta has come of age and Coach Clifford Fedd's team is loaded with talent like 4-star William Anderson, the No. 6-ranked defensive end in the 247 Sports Composite ratings and committed to Alabama, 3-star wide receiver Nate McCollum, who is committed to NC State, and the coach's 3-star son, junior quarterback Arendez Fedd.
Sandy Creek is back. The Fighting Patriots are No. 1 in my preseason Class 4A rankings while The Creek checks in at No. 4 in the GPB Poll. Remember this is a Patriots program that won three state championships in a four-year stretch 2009-12 and now as Coach Brett Garvin starts his third season after moving up from offensive coordinator, the talent is back. Led by 4-star Brian Branch, the seventh-ranked safety in the nation and committed to Alabama, Sandy Creek has at least five major college prospects in their senior class.
The Callaway Cavaliers have never won a state championship but they've been close with three semifinal finishes in the last six years. This might be the year for Callaway to finally win that elusive Class 2A Title. The Cavaliers have maybe the best running back in the state in Tank Bigsby. You gotta love the name! The 4-star Bigsby is the No. 7-ranked running back in the nation and committed to the nearby Auburn Tigers.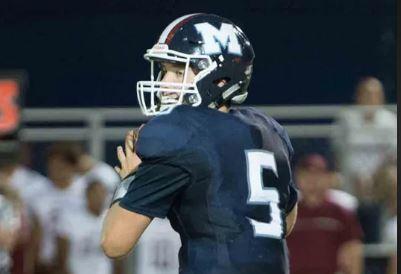 2. Marietta Blue Devils. There is no team in the state that is loaded with more prospective college football talent than the Blue Devils. Now all these guys are seniors and many believe poised to bring Marietta its first state championship since 1967. 
Five-star Arik Gilbert is the No. 1-ranked tight end in the nation and from my personal observation, unstoppable at the high school level. His quarterback is four-star Harrison Bailey, the No. 4-ranked signal caller in the nation and committed to Tennessee. Just last Friday, 4-star lineman B.J. Ojulari, the No. 10 defensive end in the nation, committed to join Bailey with the Volunteers next season, and the list of all-star college talent goes on and on. 
It's unbelievable! Marietta's Richard Morgan coached teams like this in Virginia and won two state championships at well-known Oscar Smith High School. Now the moment of truth, will one of the most talented teams ever in Georgia win the state championship?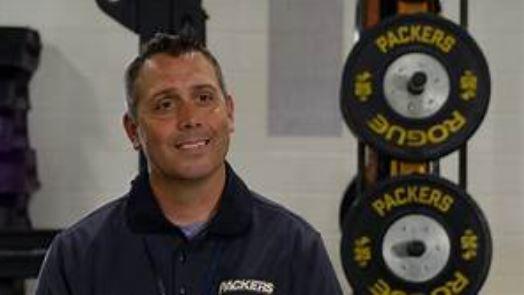 1. New Colquitt County coach Justin Rogers. No high school coach in the state and maybe the country will be more scrutinized than Justin Rogers. Not when you're the coach that replaces the controversial Rush Propst who was fired in the offseason amid a laundry list of allegations. Rogers admits even he underestimated the firestorm that he stepped into and it can't be easy in Moultrie, with the deposed coach still living nearby. 
But in Rogers, the Packers have landed one of the great offensive minds in the state. He was the O.C. when the aforementioned Griffin Bears won the 2013 state championship with state player of the year Jacquez Parks at quarterback and an offense that nobody could stop. He spent the last five years turning little-known Jones County into a state playoff contender. In the 12 years before Rogers got there, the Greyhounds made just two playoff appearances and first-round exits. In the five seasons Rogers was there, Jones County made the playoffs five straight years and reached the quarterfinals twice. Now we all know, Propst made the quarterfinals a disappointing season at Colquitt County but I believe Rogers will be up to the challenge. Now it's time to find out.
Secondary Content
Bottom Content