Section Branding
Header Content
Beware The Swamp: Creekside On The Rise
Primary Content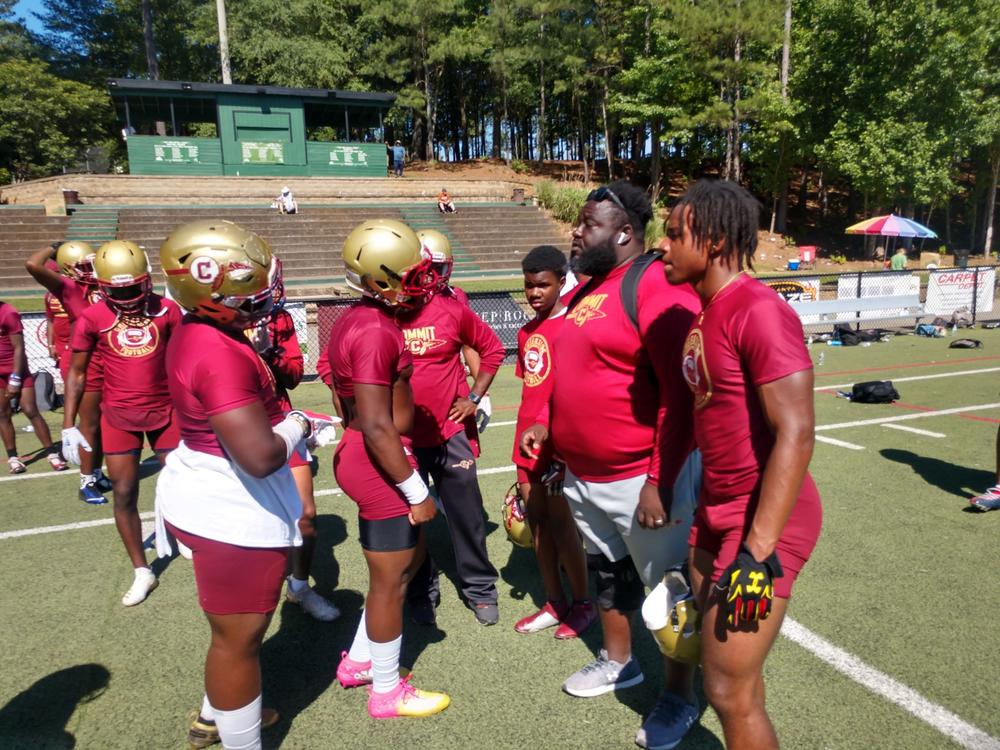 During the long hot days of summer, high school football teams get in the work that helps shape their season. It is the time that a team's identity is discovered and its mission is made clear. Maurice Dixon was searching for that something special to motivate his Creekside Seminoles for the 2019 season and on July 23 that search led he and his team to the College Football Hall of Fame in Atlanta. 
The reason I know this is because I just happened to be at the Hall of Fame on that morning for the Atlanta Public Schools Football Media Day. Creekside does have a date with the Mays Raiders this season, but for Dixon the focus that day was on his team.
"Our kids don't see enough of what happens at the next level," says Dixon. "They were able to see all the schools where they could possibly play football, and we saw the helmets of all the schools where Creekside players have gone to play. It was a chance to teach them about that Creekside DNA, and hopefully it will give them a push in the classroom as well as on the field. It gave them a chance to visualize that goal."
When Dixon talks about the Creekside DNA, you get the feeling that he really means it. He was a star on the 2000 Seminoles team that posted a record of 13-1 and made it to the Georgia Dome for the state semifinals. Two years ago, Dixon answered the call to come home and he has moved the program forward by getting back to basics.
"In the house, we are focusing on the little things," says Dixon. "The little things separate the champ from the chump. The expectation is to be the champ. I see our guys in the weight room, so I know how hungry we are. We're not like everybody else, putting their videos of weight training on Twitter. We move in silence. There's a lot of excitement down in Fairburn."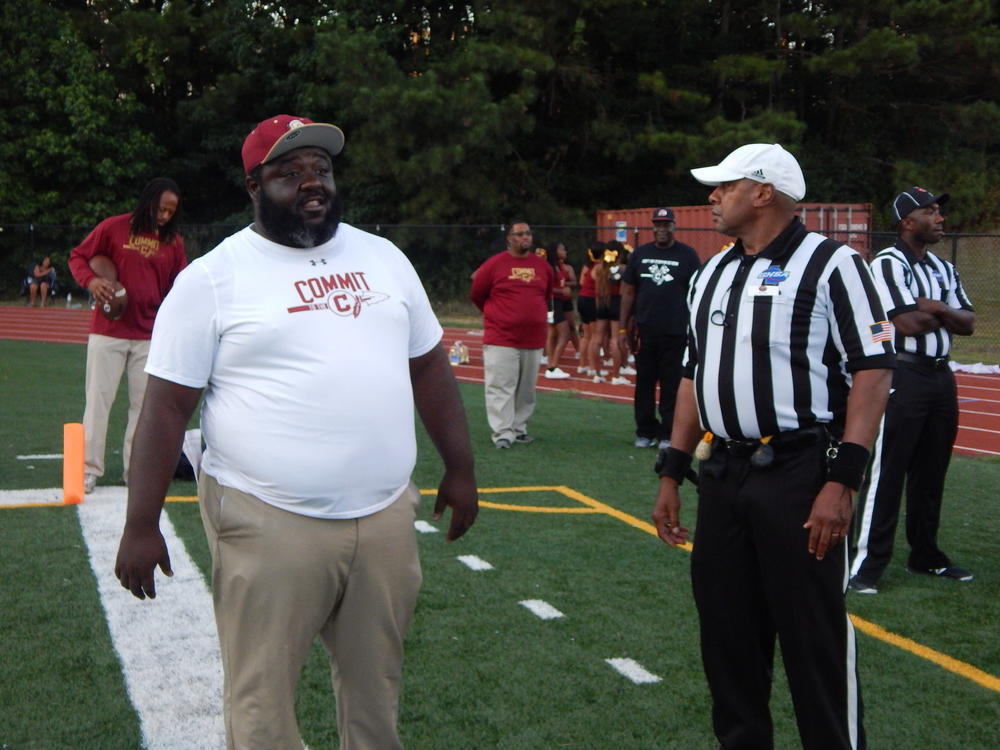 Things have changed since that days that Dixon played at a place that is affectionately known as "The Swamp." These days it's not unusual to see a player start playing at one place and finish at another. Dixon surrounded himself with a coaching staff dedicated to building something special. Something for the community's future. 
"Guys were in and out of the program, our program was transient," remembers Dixon. "Now there is a since of home. We are getting that sense of community back in Fairburn and I'm really excited. I tell everybody that I am trying to build a program for my kids. I want my son to come into this program and excel. So, it's all about the community for me."
That dedication to community seems to have taken hold. After going winless in Dixon's first season back, Creekside's turnaround has been swift. After the 2018 season ended, the team took one week off and went back to the weight room. The results raised more than a few eyebrows around Atlanta's southside that 2019 could be a very special year. 
"The first year we went (0-10), so they were motivated," remembers Dixon. "Last year we were (8-4) and lost in the second round, so they were even more motivated. We return nine out of 11 on defense and six out of 11 on offense, so the expectation is pretty high at "The Swamp."
Those eyebrows were raised even more when spring practices ended with a 35-35 tie against McEachern in their scrimmage game.
"We played McEachern and I thought we did pretty well," says Dixon. "I think that as a result we are even more competitive. Tying those guys was a good thing, but anytime you face a team like that you want to win."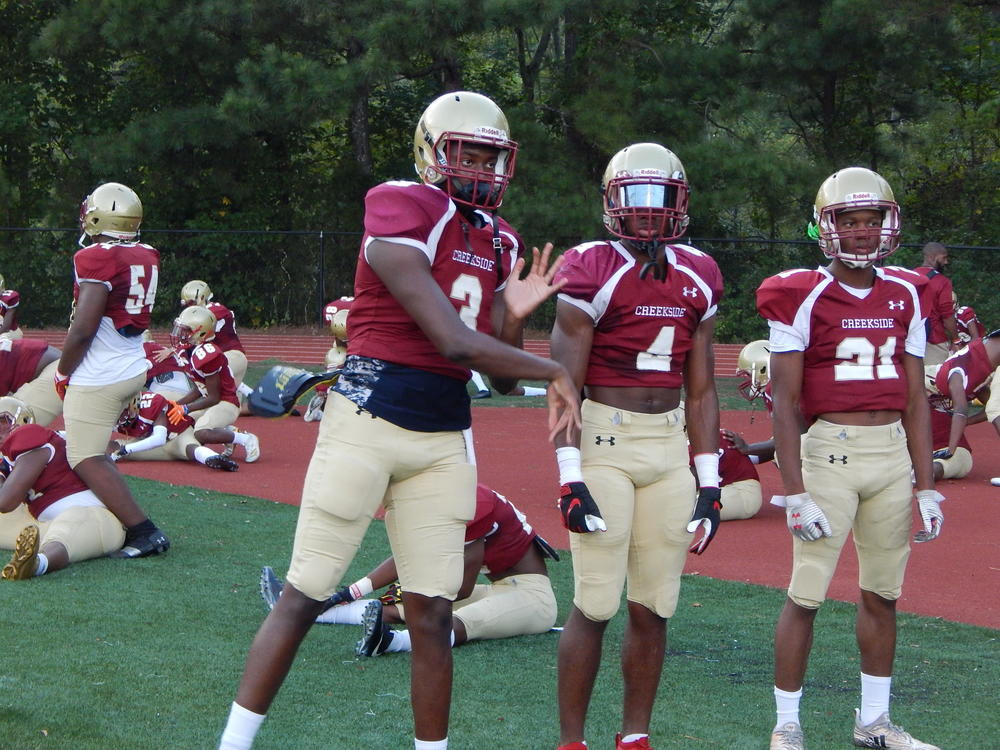 The expectations for 2019 are fueled by some talent that has caught the eye of Division I college football programs. Two players who instantly get your attention are senior linebackers Tyson Meiguez, who is committed to Georgia Tech, and Khataviahn Franks, who is committed to Louisville. On offense there is hard-charging running back Tyler Malone and quarterback Aaron Penny, who has moved from Washington, and possesses a big-time arm.
Dixon admits that having major college recruits is special, but he expects great things from his entire senior class. 
"Those are the guys who started with me as 10th graders," recalls Dixon. "I told them then that 'I am here to coach you.' They jumped on the bandwagon, working really hard and learning about leadership. Not just talking about leading, but leading by example and when you lead by example people will follow you. We have a lot of guys with individual success, but our motto this year is 'Creekside Over Me.' We are going to put individual stuff on the back burner and try and win a state championship for Creekside."
That march on the state finals will begin with a couple of tough tests for the Seminoles as they will kick off the season against South Fulton rival Westlake on Friday night, then travel to Henry County to take on Dutchtown on Aug. 30. 
Don't forget Football Friday's in Georgia will begin on Sept. 20 on the great GPB!
Secondary Content
Bottom Content