Section Branding
Header Content
Top Five Games In 7A This Season
Primary Content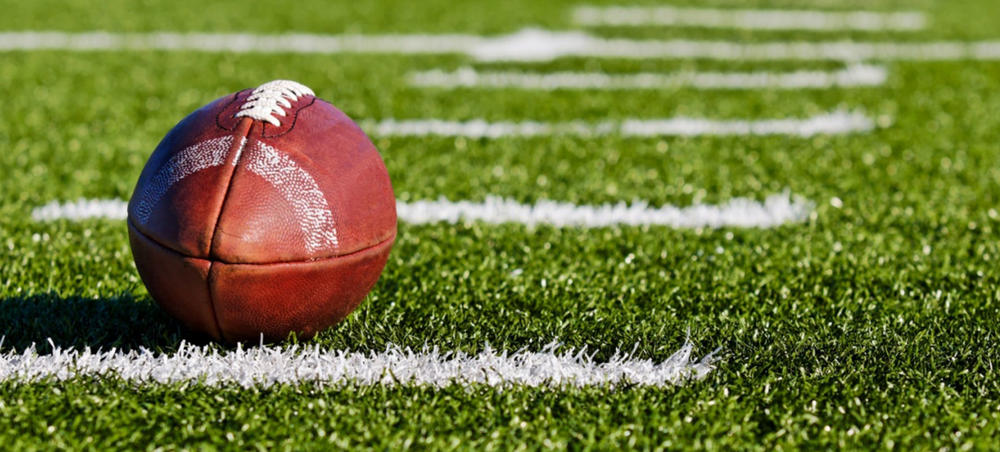 So let's get this out front as we take a look at the top five games in 7A this season. There are two seasons in Georgia High School Football. There's region and non-region.  Region games are always going to be more important because those are the games a team has to win to get into the playoffs.  So keep that in mind as I rate the top five games in 7A in 2018.  
Now one of the byproducts of the GHSA's decision to form 7A is that it has created a month full of incredible non-region match-ups that we typically didn't get in the past. Because regions are smaller in the state's largest classification, teams in 7A are constantly having to work, and often times real hard, to find teams to play them before their region schedules begin. That quite often puts the state's heavyweight teams with no choice but to play each other in the months of August and September.  
Coaches don't like to lose (who does?) and playing high-caliber opponents in their non-region schedules puts their teams at risk of losing and having some rather average if not down-right ugly records entering region play. But most coaches now realize that your non-region schedule is really a glorified exhibition schedule and they can use it to get better (and hopefully win games along the way) while getting ready for the games that really count.
All that said, there's some really incredible non-region games to watch the first month or so of the regular season.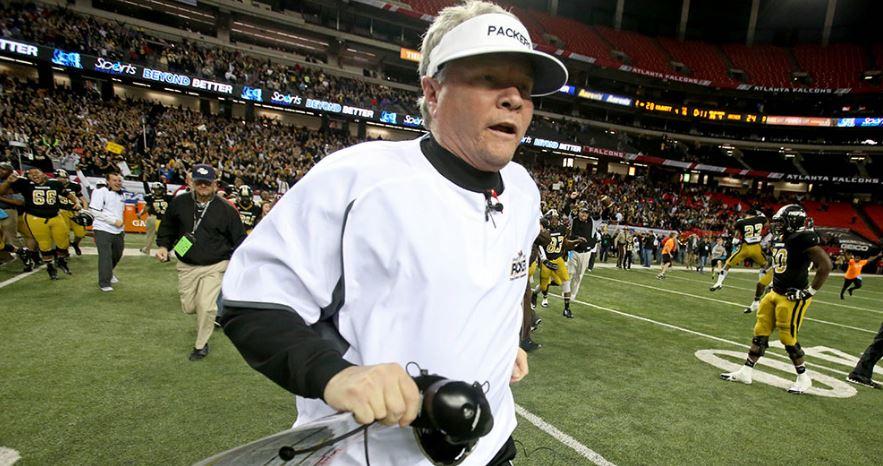 Pretty much all nine games of the Corky Kell Classic. Incredible lineup of state championship contenders and this year with the added bonus of two games in Rome for the first time.
Speaking of Rome, GPB Sports will kick-off its regular season schedule with the defending 5A state champion Rome Wolves hosting 2017 state quarterfinalist Carrollton Sept. 14 in a huge Region 7-5A battle that could ultimately decide that region championship. It will be our first-ever trip to Barron Stadium and this will be must-see TV. I know this does not necessarily fit the category, but I just had to plug it because we are so excited about it
The following week (September 21) GPB will televise Colquitt County at Grayson. This really could be a preview of the December 9 7A State Championship. I could say a lot more about it, but I think that pretty much captures the magnitude.
Another game that really intrigues me is Buford at Archer also on September 21. For years I've argued that Buford is pound-for-pound the best program in the state. Second-year Coach John Ford is going to give that argument the test by playing up as his 5A power will be on the road at 7A state championship contender Archer.  Should be fun. By the way, Buford plays 6A state championship contender Tucker in the Corky Kell.  I love it.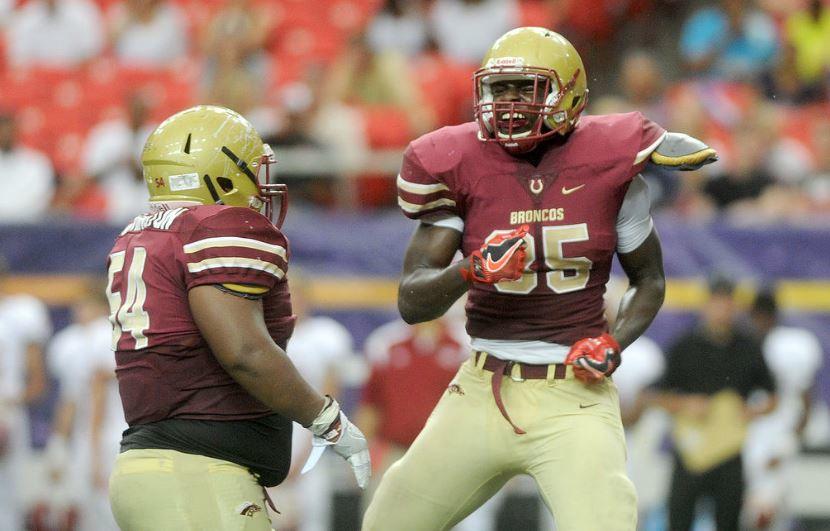 Okay now to the top five games in 7A this season in ascending order to the top.
5. Parkview at Brookwood Oct. 19 – The Battle of Five Forks Trickum is back! There was a time in this state 20 years ago that this was THE game in Georgia every year.  Now Broncos Coach Phillip Jones and Panthers Coach Eric Godfree have their alma maters back on top. This game will likely decide the Region 7-7A championship. This will be the 37th all-time meeting between the two Gwinnett rivals and the last two have lived up to the hype with the Broncos winning last season 30-27 and a 24-23 OT thriller two years ago that we televised on GPB.
4. Mill Creek at North Gwinnett Oct. 5 – Defending state champion Bulldogs playing host to the rival Hawks in a game that will most likely determine the Region 6-7A champion. Second straight year that North Gwinnett has hosted after beating Mill Creek last year 35-21 in a game much closer than the final score indicated. One of these two teams have won the region championship five years in a row.
3. Marietta at McEachern Oct. 12 – The Blue Devils are the hot ticket in 7A this season. If they stay out of trouble. Just two days ago, the GHSA lowered the boom on Marietta and made them forfeit all eight of their wins from the 2017 season for using two ineligible players. The AD has resigned and no doubt the heat is on Head Coach Richard Morgan, who came to Georgia from Virginia Beach's Oscar Smith High School a couple of years ago where he built a perennial state power. The Blue Devils are led by Harrison Bailey, one of the top junior quarterbacks in the state.  Marietta has assembled a star-studded roster but the program will be under the microscope.  McEachern is McEachern.  2017 was supposed to be a rebuilding season for the Indians. They reached the state semifinals.  Coach Kyle Hockman knows how to win.  His McEachern team has never lost to Marietta.  That's 10 straight wins in the series. High stakes in this Region 3-7A battle but you can't forget about Hillgrove in this region. The Hawks will have a say.
2. Lowndes at Colquitt County Oct. 26 – Go ahead and mark your calendars, GPB will be in Moultrie for this one.  Likely Region 1-7A Championship on the line.  Not that it really seems to matter to the Packers. Sure they would love to win the region championship but Colquitt went 4-0 on the road in the 2017 playoffs as a No. 3 seed before losing at North Gwinnett 19-17 in the state championship game. Saw Rush Propst in June and he was still smarting about that whole situation. The Vikings are having to reload a little bit after the graduation of star quarterback Michael Barrett who's now at the University of Michigan. The Vikings outscored the Packers 51-45 last season to end Colquitt's three-year run as region champs.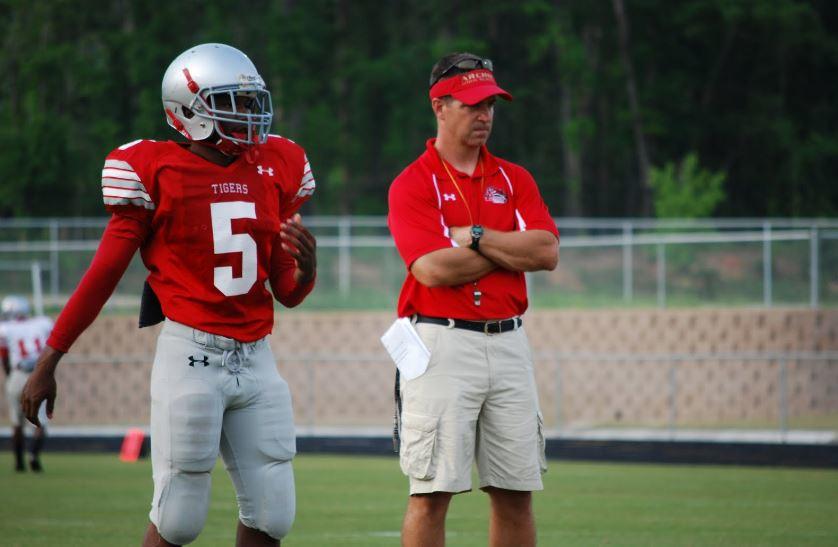 1. Archer at Grayson Oct. 12 – Apparently October 12th is D-Day in Georgia High School Football this season. You'll notice this is the third game in my top five being played on that date. Good thing GPB is choosing games less than two weeks in advance this year!  I love it! 
Slobber-knocker. Bone-cruncher. Not for the faint-of-heart. Whatever you want to use to describe this game…go for it.  Last year Archer beat Grayson in a black-and-blue, slug-out 6-3. History tells us this will decide the Region 8-7A championship. Last seven seasons the region champ has been one of these two schools. They lost a total of three games between them last year. 
Archer's only loss was to state finalist Colquitt County in the quarterfinals and Grayson's other loss was to state champion North Gwinnett in the second round. Not predicting it, but wouldn't be surprised if both of these teams reached the finals.
So there you have it. My top five games in 7A this season. Regular season starts in three weeks. Starting to feel it.
Secondary Content
Bottom Content