Section Branding
Header Content
Hand-Wringing and Hand-Clapping Heading Into Week Three
Primary Content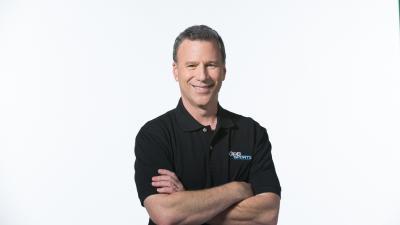 One of the big early season storylines are the three defending state champions that have started the season 0-2. Defending AAAAAA State Champ Colquitt County is 0-2 for the first time since losing the first three games of the 2010 season. The Packers would rebound to reach the state championship game, losing to Brookwood in Coach Rush Propst's second season in Moultrie.

Defending AAAAA State Champion Allatoona is 0-2 for the first time since the Buccaneers first-ever varsity season. Of course that was only seven years ago when the Bucs finished 4-6. By the way, it's the only season the young Allatoona program has never made the playoffs.

Defending AAA State Champion Westminster is 0-2 but it happened to the Wildcats just three years ago. Westminster would finish that season 5-6.

But enough of the negative, what about the teams that have started 2-0? North Paulding has done it after going 7-15 the last two seasons. Lassiter is 2-0 after going 6-14 the last 2 seasons. How about Mountain View? The Bears are 2-0 and have never won more than three games in any of their first six full varsity seasons.

In AAAAAA all five teams in Region-One are off to 2-0 starts. We'll officially call it the Region of Death. I know that's not original, but it still sounds good anyway. Alcovy is 2-0 and has already won more games this season than the last two seasons combined. That's right, the Tigers were 1-19 in 2014-15. Another relatively new program, River Ridge is 2-0 after going 6-24 the last three seasons.

Let's hear it for McIntosh. The Chiefs are 2-0. No easy feat for the program that's had only one winning season the last 20 years. Ola is 2-0 for the first time in program history. The Mustangs have never had a winning season since starting in 2006 and to that we say "Ola!" Arabia Mountain (visions of Sir Laurence Oliver on a white charger…a horse…not a car) is 2-0 and led in real life by former South Carolina and NFL fullback, Coach Stanley Pritchett. The Rams have outscored their first two opponents 84-0.

Perhaps the most heartfelt 2-0 belongs to Southwest DeKalb. The Panthers are playing with heavy hearts this season after one of the school's all-time great football alums and Head Coach Michael Tanks died from a stroke a month ago and his son is still a member of the team. Long-time assistant Fletcher Salter has taken over on an interim basis. SWD scored a huge upset last weekend beating Cedar Grove 21-20, a team that had beaten the Panthers 36-0 last season.

In AAAA, Hardaway is 2-0 and there's no doubt the Golden Hawks have done it the hard way the last five seasons going 7-43. So congrats to them! Southeast Whitfield is 2-0 and the Raiders have romped, outscoring their two opponents 91-0.

We can salute a Crisp 2-0 start for the Cougars in Cordele after they went 6-14 the last two years. The K.I.P.P. Atlanta Warriors are 2-0 after going 1-9 and 1-9 in their first two full varsity seasons. The Vidalia Indians are 2-0. No big surprise there but they've done it by a combined seven points in their first two wins. So they're keeping their fans on the edge of their seats.

So while there might be a lot of hand-wringing going on at Colquitt, Allatoona and Westminster, there's a whole lot of hand-clapping going on in some of the most unlikely of places around the state. So good work fellas. Keep it up!

Next week. I finally get back to business in the GPB booth. Colquitt County at Roswell in a re-match of the 2015 State Championship Game won by the Packers. Colquitt hasn't won since. But guessing that won't last too long and I'm also guessing the Hornets have had September 9th circled on their calendars since last December 12th. We'll find out who's ready in eight days.
Secondary Content
Bottom Content