Section Branding
Header Content
Neighborhood Rivalry Set To Light Up The Screen On GPB!
Primary Content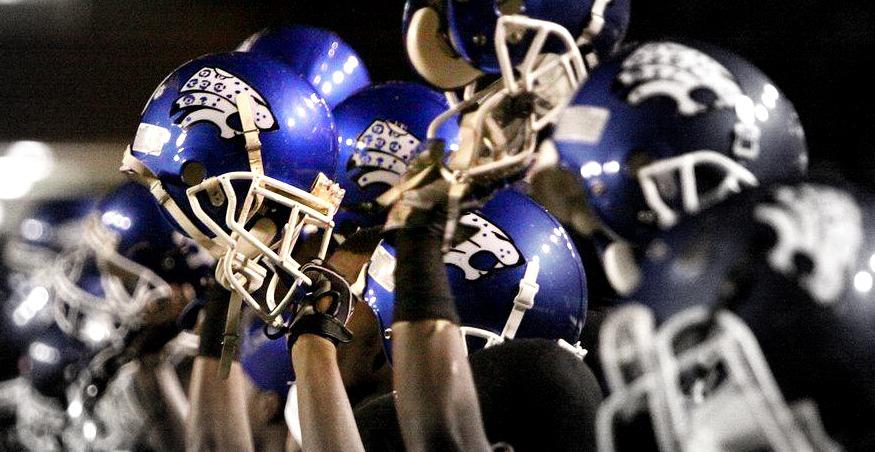 This week on Football Fridays in Georgia on GPB, we travel to Hallford Stadium for a great rivalry game.
Stephenson rolls into this game ranked number 2 in class 5A. The Jaguars are undefeated with a 4-0 record. The Southwest Dekalb Panthers are 1-3 on the season, but are improving each week under first year coach Michael Tanks who takes over for longtime Panther coach Buck Godfrey.
This is one of those games where records really do not matter. This is a region rivalry, a Dekalb County Rivalry, and a neighborhood rivalry. These two schools are just 11 miles apart and the Jaguar players and Panther players know each other. They've been playing with and against each other since the pee wee league.
Coach Ron Gartrell has done an outstanding job at Stephenson. He is the only coach the Jaguars have ever had. He kicked off the program in 1996 and has won 148 games in 18 seasons along with seven region titles.
Southwest Dekalb has a proud heritage. The Panthers overall win-loss record is an impresive 472-236-14. You also have to toss in two state titles in 1972 and again in 1996 when Quincy Carter was at QB.
Both of these teams have a lot to play for. Stephenson is obviously loaded with enough talent to make another run at a state title. I went to practice this week and learned that the team hits the field only AFTER hitting the books in a mandated study hall, which they hold several times a week. The Jaguars are ranked 2nd right now in Class 5A and have a great shot at making it to the Georgia Dome in December for the state championships.
Southwest Dekalb coach Michael Tanks says his team is improving each and every game, and they too hit
the practice field after holding a two hour study hall. Southwest Dekalb leads this series five victories to four.
There is a lot of mutual respect between these two programs and between these two coaches.
It should be a great game on Football Fridays in Georgia this Friday......and BONUS ALERT.....Because the Stephenson-Southwest Dekalb game is the second game of a double header, GPB will provide bonus coverage of the end of the first game between Clarkston and Hapeville Charter. GPB Sports comes on the air at seven with the end the first game, then the All Access Pass pregame show. Stephenson and Southwest Dekalb will then meet on the field, LIVE on GPB.
Secondary Content
Bottom Content