Section Branding
Primary Content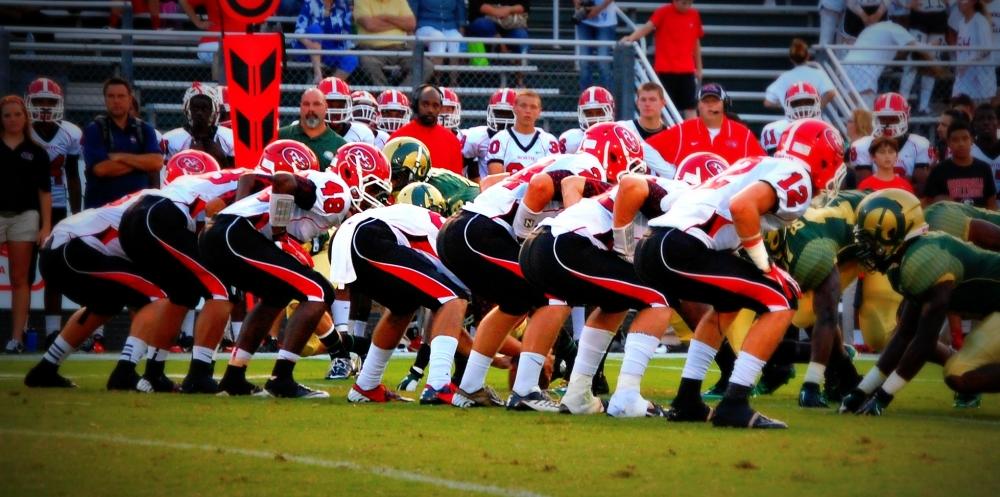 If you took a look at the landscape in Georgia's highest classification before the season, then perhaps you noticed what I noticed: the potential parody entering 2013. We're now three weeks into the season and that potential has become reality. At this point, there is no clear cut favorite to run away with things. As a matter of fact, there isn't even a clear cut top ten.
In the last three weeks, three different teams have found themselves sitting atop the rankings: Norcross, Colquitt County and now, North Gwinnett. So far, North Gwinnett has done the most to differentiate themselves from the rest of the pack by virtue of big wins over state powerhouse Camden County in the Georgia Dome and a dominating performance against Grayson. Norcross is still trying to rebound from an ugly loss, on ESPN, to Booker T. Washington, Florida's top team. Colquitt County fell from the #1 spot after losing to Hoover, Alabama two weeks ago but have book-ended their schedule with big wins over Grayson in the Georgia Dome and defending state runner-up Lovejoy this past weekend.
If you're looking for variety, then the 2013 high school football season may prove to be one of the best yet. Aside from the three teams I just mentioned, there are several teams with their eyes on the prize. Teams like McEachern, Mill Creek, Lovejoy and North Cobb come to mind. I would also not be surprised to see a team not currently ranked surprise us all by making some waves come playoff time.
Cobb County, for one, would welcome such news since they have been shut out of a state championship since 1967, when Marietta brought home the trophy. Since 1994, there has only been one team NOT from Gwinnett County or Region 1 (as currently constructed) to win a state championship in Georgia's highest classification. That was Roswell in 2006, and they shared that shampionship with Peachtree Ridge, another Gwinnett school.
Right now, the two best regions in the State are Region 1-6A and Region 7-6A. That doesn't bode well for those of you who are tired of seeing South Georgia and Gwinnett County hoist the trophy each year, but because of the brutal schedules in those two regions, those teams usually have difficulty staying healthy throughout region play and into the postseason.
From a talent standpoint, I think McEachern and Lovejoy have the best chance to challenge those teams. Who knows, by season's end, Cobb County or Clayton County might be rejoicing a hard fought title victory.
A few things will get ironed out this coming week, especially in Gwinnett's deepest region, 7-6A, as No. 1 North Gwinnett will travel to Norcross to play the defending state champion Norcross Blue Devils on GPB's Football Friday's in Georgia. The winner of that game will be in the driver's seat for the region crown and will be able to stake their claim as one of Georgia's elite and perhaps, the best team in the State. Also, this week, Walton will host North Cobb in a battle of Cobb County regions and Colquitt County will continue their early season gauntlet as they host AAA powerhouse Carver Columbus.
Although it's early, this season is shaping up to be quite a roller coaster ride. I suggest you put your hands up and enjoy the ride!
Secondary Content
Bottom Content