Section Branding
Header Content
Can You Feel That #SpiritWorthSharing?
Primary Content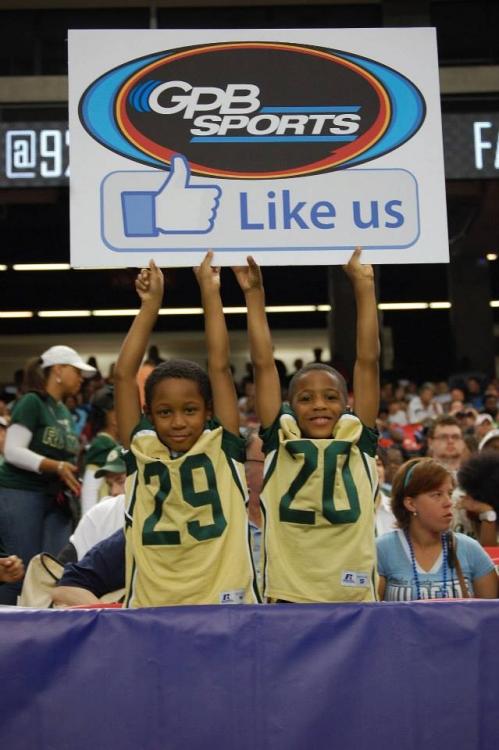 The 2013 Corky Kell Classic has already spent a week in the books…can you believe it!? For those of you who were beyond ready to get "America's favorite game" back on the big screen, what better way to reacquaint yourself than with a fifteen hour football marathon showcasing ten of the state's most prestigious programs?
From South Georgia's Moultrie County and Kingsland, to the state's more northern parts, Gwinnett County and Marietta, there was surely no lack of talent represented on the Georgia Dome field last Saturday.
Each team's performance provided a glimpse into what's ahead this 2013 season for these powerhouse football programs. All in all, the day was a blast and is surely one to remember.
But now that this year's Kell Classic has come and gone, Football Fridays in Georgia patiently await. And that is definitely something to be excited about.
The GPB Sports team begins our Football Fridays journey in Loganville, where the North Gwinnett Bulldogs are set to take on the Grayson Rams. Both teams hit the field this Friday having played indoors last weekend at the Corky Kell Classic.
Both teams have had the past 6 days to reflect on their season-opening performances: a dominant game for the Bulldogs who emerged victorious, but a shaky game for the young, more inexperienced Rams who returned home with a loss.
Both quarterbacks, Grayson's Hunter Schuessler and North Gwinnett's Hayden Sphire, will make their second career varsity starts this Friday.
Things will be interesting on the coaching end, as former eight-year defensive coordinator of the Rams, Robert Andrews, will now strategize against his former team as the new defensive coordinator on the Bulldogs coaching staff.
It hasn't been too long since I was cheering on my own high school team. The atmosphere that filled the halls, gyms and stadiums throughout the fall was completely enthralling; a feeling that cannot be replicated.
So now, I absolutely love traveling to those high school stadiums on Friday nights, watching the passion the students, parents, bands, cheerleaders and everyone else involved have for their team, their school, their community--this feeling I am still very familiar with.
This 2013 season of Football Fridays in Georgia, I want to see, hear and read about your school spirit and all that makes it so special.
Whether through Twitter, Facebook, or Instagram…photos, videos or words, show me your #SpiritWorthSharing. The memories you're making now can last a lifetime but believe me, they will fly by in a flash. So capture them and share them…with me and the great GPB!
The story of the battle between North Gwinnett and Grayson will unfold on GPB tomorrow night…so, buckle your chin straps and get ready for what should be one heck of a Friday night under the lights!
The All-Access Pass show is sure to entertain so meet us at 7pm sharp in "section HD"--kickoff at 7:30! For Mark, Kat, Jon, Kelin, Trey, and myself, we look forward to seeing you there!
Happy Football Fridays!
Secondary Content
Bottom Content