Section Branding
Header Content
Old Car City
Primary Content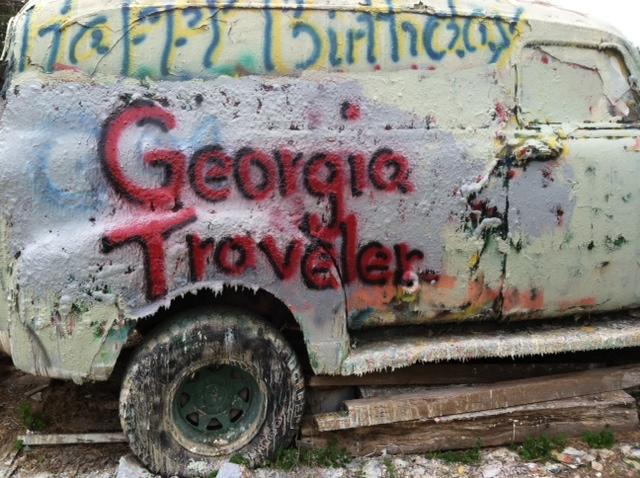 If your average 'old car junkyard' is where hunks of junk go to die, then Old Car City in White, Georgia is where aging beauties go to be re-born.
Dean Lewis took over his Dad's sprawling collection of rusting relics in the 70's and now plays host to 34 acres of a classic car junkyard—the largest known in the world. Scattered among 4,000 vehicles (they lost count after that) is a 1941 LaSalle Herst and a collection of Cadillacs that Mother Nature has had her way with. Some of the cars literally have tree trunks and vines growing through them. It's why the slogan is, after all, "Nature, Art, History and Cars."
The junkyard has turned into an international destination for artists, photographers and classic car lovers. There are three separate lots full of cars and buses, with unique, hand-painted signs throughout the six miles of 'trails.' Warning: It's easy to get lost and the sign pointing 'OUT' is hard to find (and read!)
There's an inside part to Old Car City as well, housing not only Elvis' last known car, a maroon 1977 Lincoln Continental Mark V, but Dean's personal art collection. And by personal, I mean art HE created….most unusually, in the form of thousands of Styrofoam coffee cups, which he's decorated and drawn on (after drinking his coffee, that is) for the last 30 years.
We couldn't take off yet, though, without leaving our mark on the old truck parked across the street at Wes-Man's Restaurant, a local favorite with a killer Rib-Eye lunch. It's become part of White, GA tradition to leave your signature…..We couldn't resist!
Secondary Content
Bottom Content