Section Branding
Header Content
Free Training And A Paid Internship In The Film Industry? 'We Show Up' Is Real, And It's Spectacular
Primary Content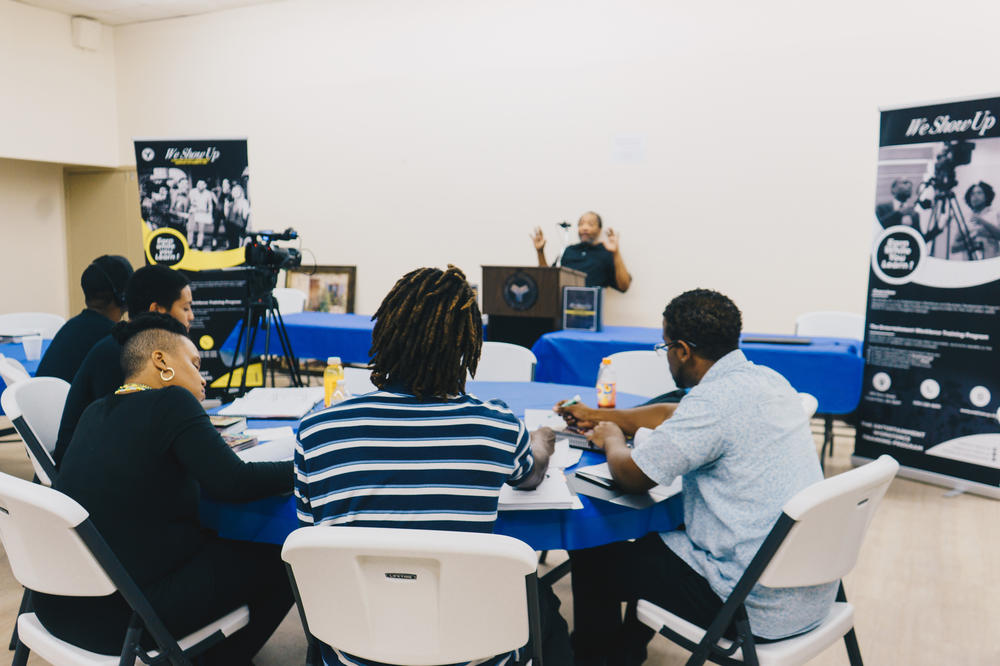 The film industry has become a massive aspect of Georgia's economy, contributing upwards of $9 billion to the state. This has led to an increase in behind-the-camera film training programs, be it the Georgia Film Academy or other smaller options, such as the We Show Up program in Clayton County.
"We Show Up" is available only to Clayton County residents, and those who are interested can find application information here. Be aware there are stipulations. In addition to being a Clayton County resident, you also must qualify via the Workforce Innovation and Opportunity Act, or WIOA. 
I spoke with Daniel Fitch, who's steering the program for Clayton County. He told me the best way to apply is to come to the Clayton County Community Services office in Forest Park at 1000 Main Street. Fitch and the rest of the team will walk you through the application process and ensure you've filled out any necessary paperwork.
If you qualify for this training, the program is an initial three weeks (unpaid) and involves a PAID 12-week apprenticeship after the three week program with brick-and-mortar film industry vendors, such as prop shops.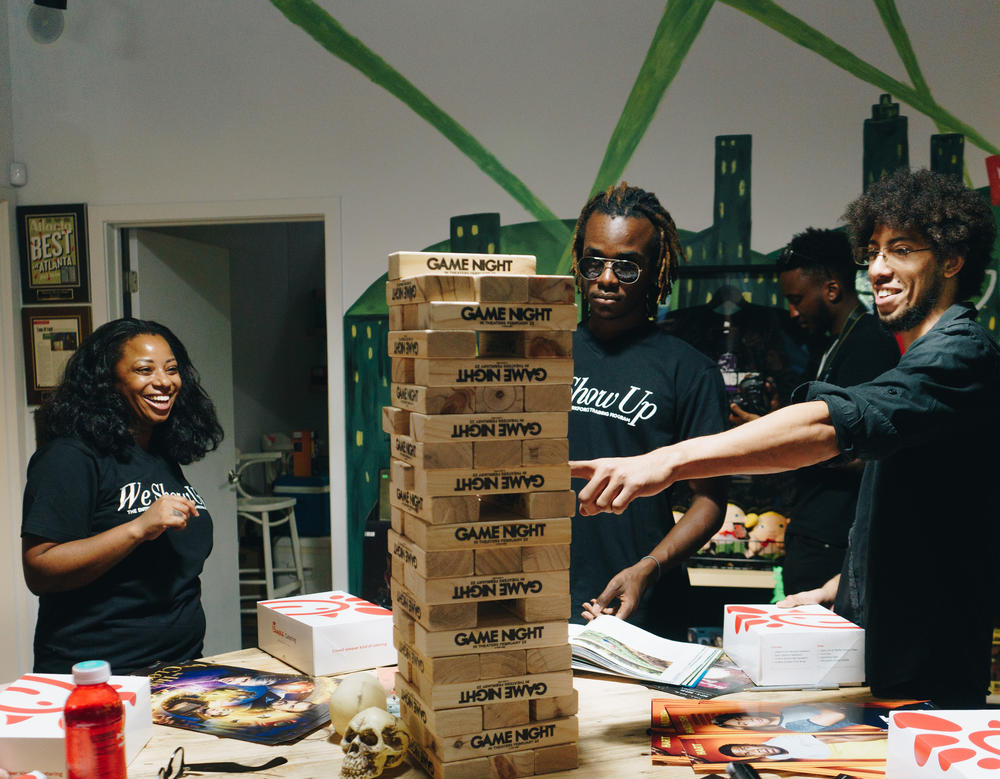 Speaking of vendors, if you're a vendor and interested in getting FREE WORKFORCE HELP for upcoming productions, call Fitch at 404-388-1903. The 12-week internship is paid for with WIOA funding, which means vendors get smart, hungry, creative people to work without having to pay for it. Not a bad gig, if you ask me.
The funding for this training—which focuses on assisting the business and production aspects of film and television projects—is limited. There are only 60 spots, of which 10 have already been taken in the initial pilot program. That leaves 50 spots available in two 25-person sessions.
As for what you'll be doing if you're accepted into the program, Fitch told me it's heavy on soft skills—interacting with others, networking, etc.—as the film industry can be difficult to break into without these tools.
The pilot program featured two on-set and two off-set instructors, which included Production 101 and Set Production 101, as will set security and location scouting. For the second cohort, master classes will be taught by representatives from qualified and approved businesses that support the film and television industry.
The next session of classes will begin in January, which means applications need to be finished ASAP. As stated above, the best way is to apply is to go directly to the main office in Forest Park. If you have questions about the program or the application process, call the We Show Up team at (404) 363-0575 x217 or email the team at dfitch@claytoncountycsa.org.
Secondary Content
Bottom Content