Section Branding
Header Content
What's Filming In Georgia: The Georgia Film Academy Can Help You Land A Gig On These Georgia-Based Productions
Primary Content
The holiday season is rapidly approaching, which tends to mean fewer active productions as people tend to try and schedule around the holidays. That means this update could be the most fruitful for the rest of the year.
Remember, getting into the film and television business is very hard. Like most careers, networking is a very effective way of landing on a set. Once again this is where I'm going to plug the Georgia Film Academy. One of the best things about the GFA isn't just the education you'll get (though it's great).
GFA students will tell you the biggest thing about the GFA is the competitive internship program that puts students on productions. That's one of the best ways to get your foot in the door and opens up networking opportunities.
So, if you're interested in getting into the industry and want to get industry-recognized certifications, you need to check out the GFA.
Now, onto the open calls for crew and cast members.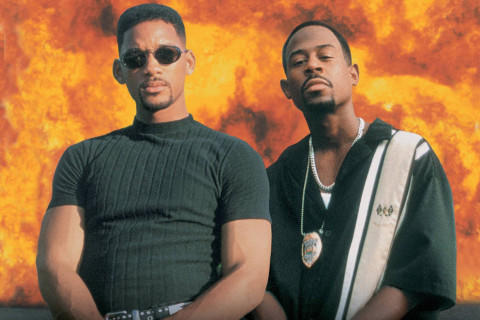 1. BAD BOYS FOR LIFE, a Sony feature film, is crewing up:
You can apply at bb3resumes@gmail.com
Include your desired position in the subject line.
2. Netflix series DOLLY PARTON THEATER is looking for an Office PA:
Please send your resume to dollypartontheaterresumes@gmail.com
3. Twentieth Century Fox feature film FEAR STREET Production Office is now open and accepting resumes for all positions:
Please submit at FearStreetCrew@gmail.com and remember to include your desired position in the subject line.
4. BOOMERANG, a BET and Paramount Television series is now casting extras:
Dates: October – December, 2018
Location: Atlanta
Rate: $64/8 hours
More info: http://hyltoncasting.com/submissions/extras
5. The television series AMERICAN SOUL, filming in Atlanta from September-December, 2018, is currently casting the following extra roles:
Soul Train Dancers
Musicians
Models
Military Types
News Crew Types
Bouncers
Clown
Magicians
Students
Nightclub Extras
Diner Extras
Police Officers
Upscale Supper Club Extras
Extras with Period Cars from 1950-1975
Extras with 1970's hairstyles
Extras of all looks and ethnicities
The extras rate is $75/8 hours, with an 8-hour guarantee and overtime after 8 hours.
For more information and to submit, please go to:  http://hyltoncasting.com/submissions/extras/
6. LIMITED PARTNERS, a Paramount feature, is hiring:
Send your resume to partnersprodoffice@gmail.com
Please include your department and desired position in the subject line.
Secondary Content
Bottom Content