Section Branding
Header Content
Georgia Is Curbing Recidivism By Educating Inmates To Weld, Helping Fill In-Demand Jobs
Primary Content

Georgia might have found a way to help solve two problems at once thanks to a new program where the Technical College System of Georgia helps teach inmates how to weld.
Georgia is in desperate need of welders, and like the rest of the country, we're fighting to curb recidivism—the rate of inmates going back to prison after being released. This program could help begin to solve each of those issues.
The basic gist of the program is a 150-hour class wherein those who complete it receive an AW certified welding certificate and they'll leave prison as certified welders in 3G and 4G, stick, and flux core.
Currently there are three correctional institutions taking part, with one each in Carroll, Coweta, and Spalding County. Carroll County has had 20 inmates complete the program, with eight having been released from prison and four of those having found welding jobs in Georgia.
Coweta County has 16 currently in class.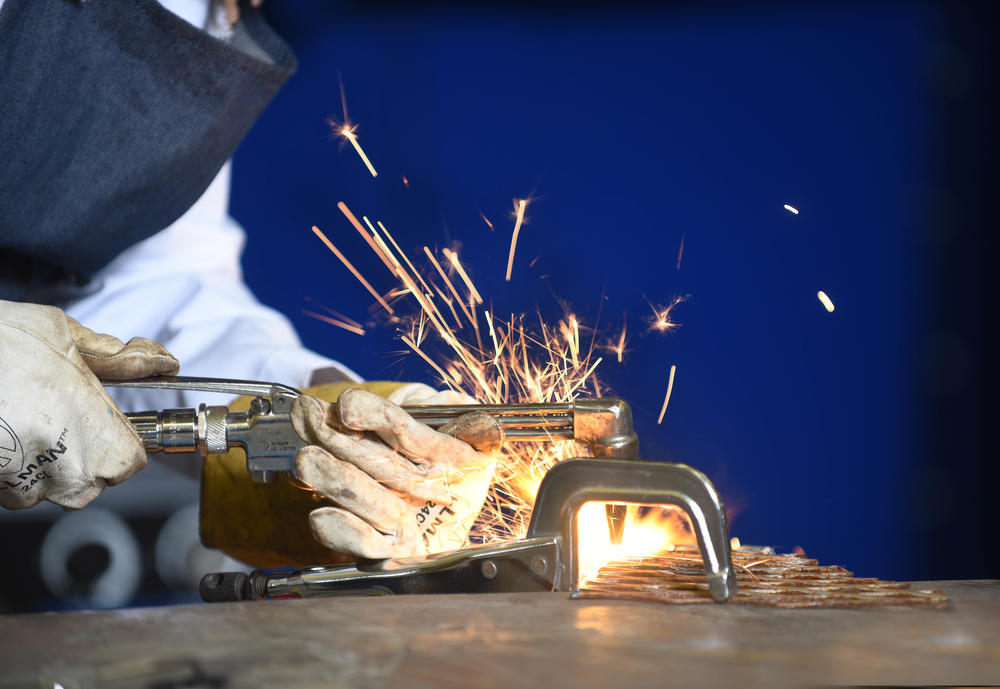 Southern Crescent Technical College instructor Chris Patterson—he's the instructor for the Spalding County Correctional Institute's class—told me when graduates leave the program they're armed with skills for at least entry-level positions.
The win-win nature of this partnership was the brainchild of TCSG and WorkSource Georgia minds. Patterson told me he has a hot board in his classroom where he puts up open jobs in welding; some offer as much as $25 an hour.
"I'm adding at least 2-3 jobs per week and taking some down because they're not getting filled," he said. "That's the problem. There are not that many good ones out there. Knowing how to read the codes and stuff… it's much more sophisticated today."
By utilizing WIOA funds, WorkSource Georgia can help implement the programs and they also track those who take part. Carolyn Mitchell is a programs services manager at WorkSource Three Rivers.
Her job is to help guide those who enter the program from beginning until they hit the job market once released.
"We're here for the funding portion and to ensure those who take part are qualified to receive the training," Mitchell said. "At the end of the completion and their release we are following them to make sure they are being employed in the field and they are receiving a livable wage. We also assist them in job searches, job referrals, and resume writing."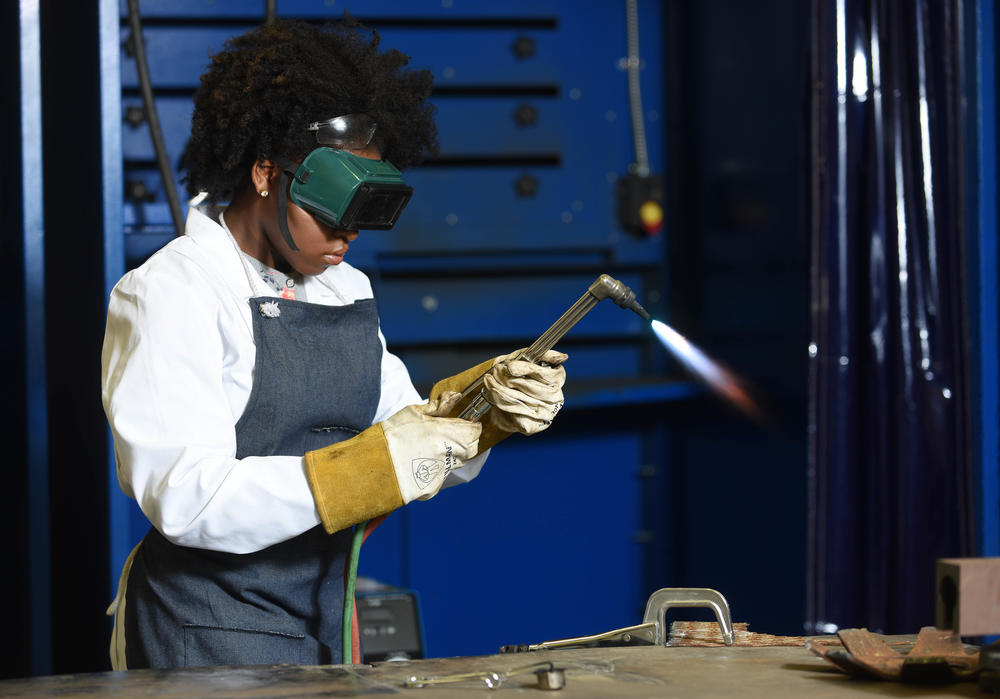 For Patterson, teaching this class was the culmination in years of pitching this program. Several years ago Patterson was helping install a laundry system at a prison in Gwinnett County and he noticed several inmates were excited to help build something.
He then began pitching his bosses about doing something similar, and while this program wasn't created based on him asking for it, he was thrilled to get on board. Not only are welders in demand, but he also found the experience of teaching this group of students incredibly rewarding.
"Every technical college should be working with these institutions," he said. "These are students who want to learn and we need to do this. This gives them an option to get out of the situation their in and it's needed in the community. They're energetic, they want to do it, and it makes it easy for the instructor."
Secondary Content
Bottom Content