Section Branding
Header Content
For Atlanta, 100,000 Opportunities Is Just The Beginning
Primary Content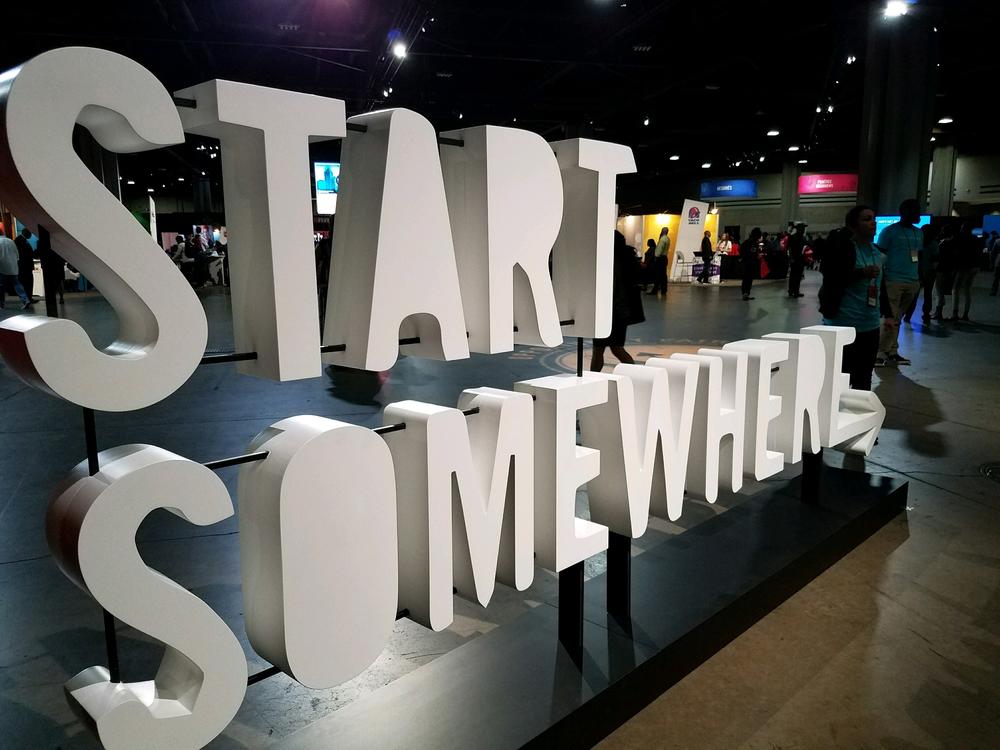 More than 6,300 youth from metro Atlanta and surrounding areas registered for the 100,000 Opportunities job fair that took place in early May. The event was designed to engage, educate and HIRE(!) Georgians between the ages of 16 and 24.
Atlanta Mayor Keisha Lance Bottoms was in attendance as was Howard and Sheri Schultz of Starbucks. In fact, Sheri Schultz is one of the driving forces of the 100,000 Opportunities Initiative, which has become a true passion in her life.
The Atlanta event—which was the 7th iteration nationwide—had more than 40 national and local employers interview attendees for open positions—many of whom were hired on the spot—as well as help attendees craft resumes, lead mock interviews, and connect them with mentors.
There are more than 4.6 million Americans who fall into the "Opportunity Youth" category—16-to-24-years-olds neither in school nor working. This event was designed to engage (and hire) members of that group; a group that is vital to any strong economy. 
The 100,000 Opportunities Initiative is a coalition of some of the biggest employers in America, led by Starbucks, FedEx, Hilton, Target, and more, and it understands how important this demographic is to a healthy economy. Perhaps the most important part of the Initiative isn't the job fair itself (though that's certainly a big deal) but rather the lasting impact it has on the host city, which keeps cities and its leaders engaged in targeting opportunity youth moving forward.
We often talk about how developing a workforce in Georgia is a multifaceted effort, and this is one of the more dynamic ways of focusing on a very specific group. As you'll see in the video below, those who attended the event came away impressed and they spoke highly of its impact.
Secondary Content
Bottom Content