Section Branding
Header Content
Workforce Development In Georgia Is A Team Effort… And It Never Stops
Primary Content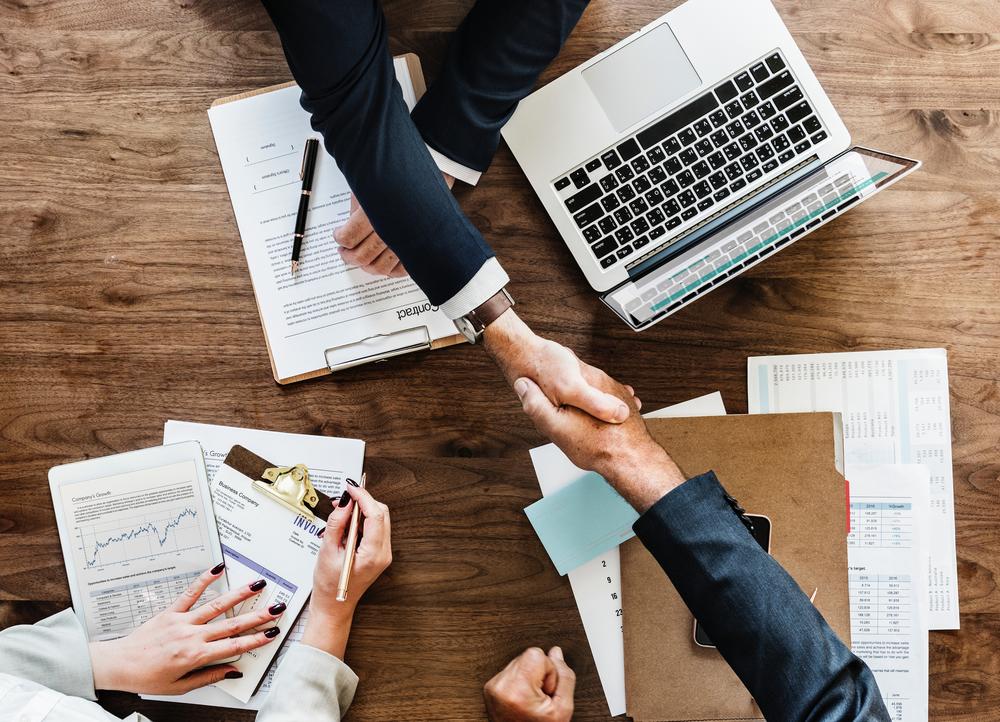 Sean Casey runs the Georgia Vocational Rehabilitation Agency.
Casey's organization—he never refers to it as an agency—helps prepare some of Georgia's most vulnerable citizens, those with a disability, to thrive in the workplace.
They do this for free.
"If you work with us and are able to place clients with you, I don't send you a bill," Casey said. "We provide that service for free."
GVRA is one of the main partners of Georgia's Workforce Division. The others include Georgia's Department of Labor and the Technical College System of Georgia.
Most of the heavy lifting within the Workforce Division is done by the Local Workforce Development Areas around the state.
Georgia's economy is humming along, and with unemployment just below five percent, some agencies might sit back and take in the success. The Workforce Division isn't one of them.
Deputy Commissioner Ben Hames has said when unemployment gets low the division's work is ever more important. For businesses in 2018 it all comes down to one thing: talent.
"The biggest limiter on growth is when you can't fill the private sector's talent demands," said Hames. "We have an unemployment rate that is incredibly low, but it's a little higher than in some other states, and that means there's some slack in the labor force, which should work to our advantage when competing for economic development projects. There's talent out there, but we are at a point where it is getting harder and harder to find."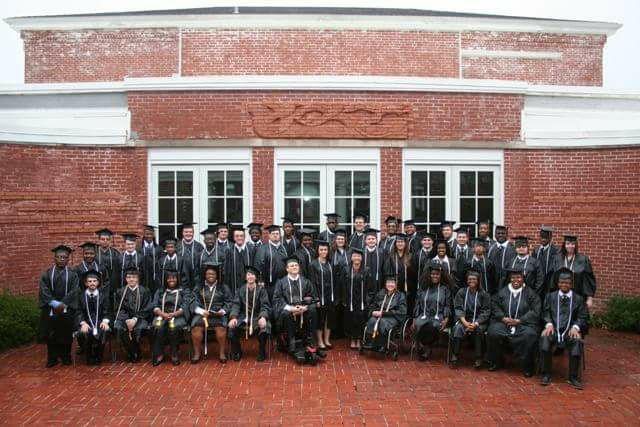 As Hames sees it, workforce development is all about cultivating a talent base that industry wants and needs. Perhaps no other partner is as important in aiding that cultivation than the Technical College System of Georgia. What TSCG provides is an avenue to grow the talent base in Georgia for many positions that are in-demand.
The Workforce Division is going to move under TCSG's umbrella beginning in July of this year to better connect the two entities. So workforce can help to identify the people who fit the mold of a TCSG student and then TCSG takes over to educate and train them for the jobs of today and tomorrow.
"Right now in Georgia there are jobs out there for people, even though unemployment is very low, and the jobs that are our there are highly skilled," said Matt Arthur, TCSG's Commissioner. "We hear that from companies all the time. So we have to train more and more people in order to get these jobs. This means our students are going to walk out of our programs, get a job, and be able to go full speed on the first day."
As Arthur said, there are available jobs in Georgia—lots of them, in fact. Per most estimates there are at least 250,000 open positions in Georgia right now. We also have a severe need for skilled labor, like welders, mechanics, commercial truck drivers (CDL drivers), and healthcare workers.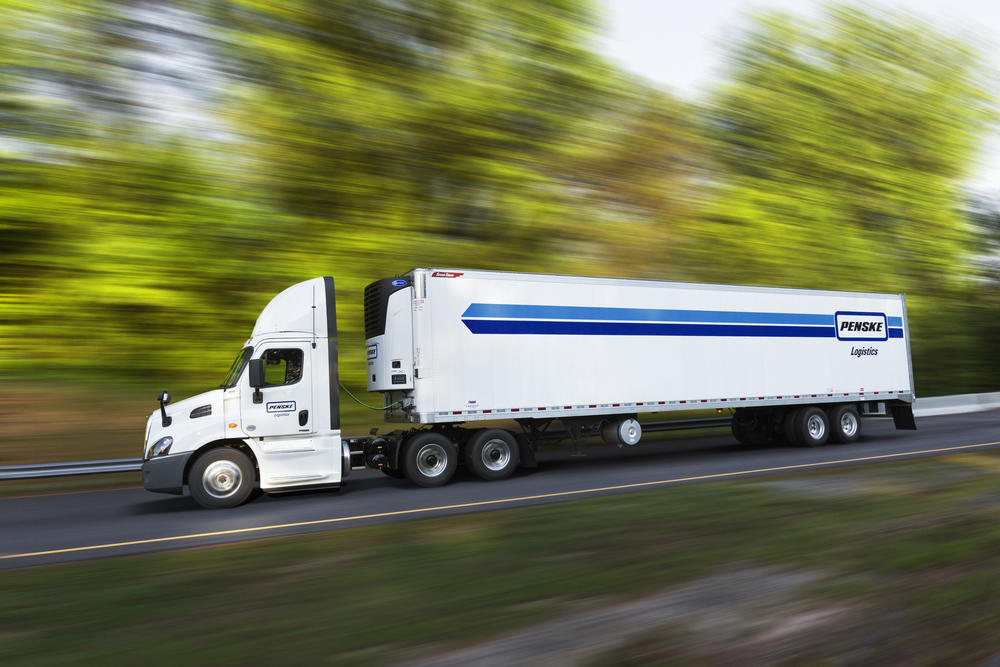 Let's take CDL drivers. Per a 2015 CNN article, "there will be a shortage of nearly 50,000 truckers in the United States by the end of this year, according a new report by the American Trucking Associations (ATA). That's up from a shortage of 30,000 drivers just two years ago, and 20,000 drivers a decade ago."
These positions pay well, too, as the median annual wage for a truck driver for a private company is $73,000. Take it from someone with a liberal arts degree… that's a lot.
Welders, like Skylar Huggett, who we profiled last summer, are also in high demand. These are skilled positions that pay well and offer a chance at a real career. This is where TCSG comes in. When you enroll into programs at TCSG, you can trust you're going to be taught the skills the marketplace demands.
And it doesn't take four years like a traditional degree usually does.
"We guarantee our graduates," Arthur said. "If an industry hires one of our graduates and they're not trained and skilled we take them back free of charge and we re-train them."
Every program taught at TCSG is done so because Georgia industries need labor for it. That's not to knock a philosophy degree, because those have value. But that's not what TCSG does. They speak with industries to ensure the programs taught at TCSG colleges lead to gainful employment upon completion.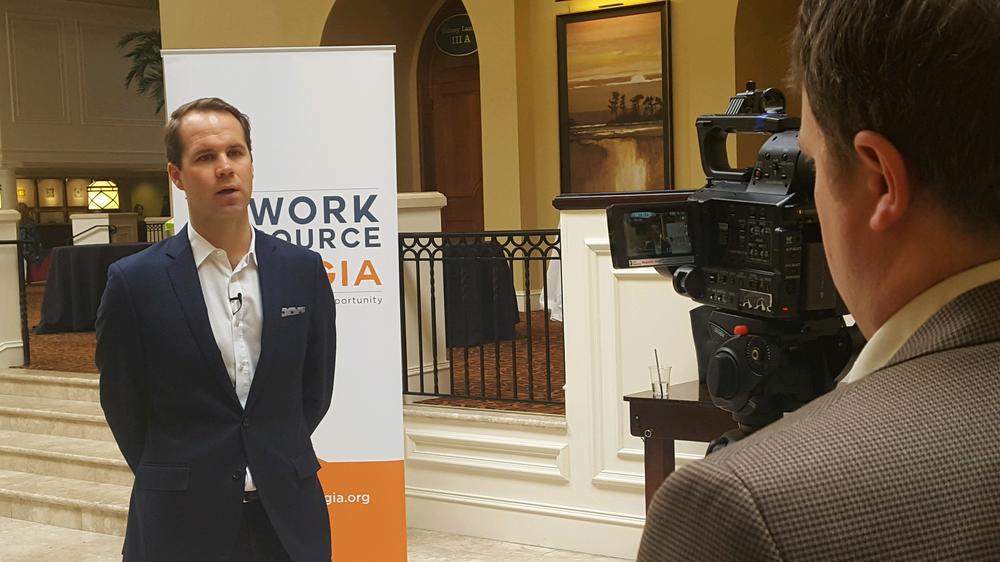 Another key partner in workforce development is the Department of Labor, which offers no-fee assistance in its career centers and even has a Georgia jobs board that currently has more than 100,000 open positions available.  
If you're looking for help in landing a job in Georgia, try out one of the many GDOL career centers around the state.
There are teams of people around the state in various departments that have a goal of ensuring any Georgian with the desire to participate in the economy can do so.
If you're qualified for training options via the workforce division we can help point you in the right direction. Perhaps a TCSG program is a better fit, in which case they are here to help. Or maybe you have a disability and need special assistance from GVRA. There's help and guidance for you, too.
Every department has relationships with each other and can work with one another to better serve Georgia citizens and its business leaders.
The end goal is to improve the state's economy by improving the standing of its citizens. 
"We're all working together toward the common goal of making Georgia better," Matt Arthur said.
And he's exactly right. The goal is to ensure Georgians have an avenue to success in life by ensuring they have the necessary skills to handle the modern economy.
"There are powerful forces at play in terms of creative destruction and entire segments of our economy are being reshaped," Hames said. "Everybody has to be engaged in workforce development and continuous learning. Today, what you tell a young person entering the workforce is that they will have many jobs over the course of their career, but their JOB over the course of their career is lifelong learning."    
That's what Georgia has in view as we tackle workforce development and everyone is engaged, from Governor Deal down to the staff at the local workforce development areas and professors at TCSG institutions to the specialists at GVRA.
Workforce development in Georgia aims to help all Georgia citizens and is a team effort. If you or someone you know could use help in getting on the path to employment, please don't hesitate to reach out. 
Secondary Content
Bottom Content