Section Branding
Header Content
Here's How You Can Use WorkSource Georgia To Get Into Manufacturing In The Golden Isles
Primary Content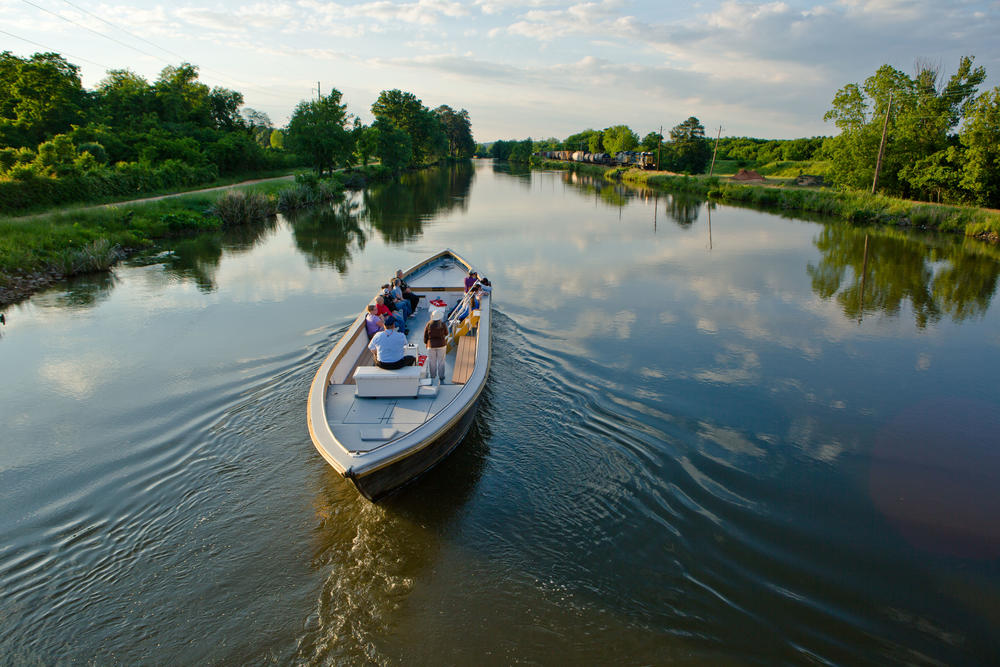 I was bopping around the Internet today and stumbled upon this article in The Brunswick News about the power of manufacturing to the Golden Isles economy.
Per the article, close to nine percent of the local workforce comes via manufacturing, and these aren't minimum wage positions, either. According the Georgia Department of Labor, the average weekly pay is more than $860.
Mel Baxter, president of the Brunswick and Glynn County Development Authority noted how impactful each manufacturing position is for the community.
"Of course, we love our tourism industry and the other industries. But the manufacturing industry's jobs come with sizable pay and benefits. I believe it takes 10 service industry jobs to make one manufacturing job," Baxter said.
This got me thinking about how those already in the Brunswick/Glynn County area can get some training to perhaps land some of these positions.
First, you should register for the Georgia Work Ready Online Portal. This allows you to do the following (bold emphasis is my own):
Search job postings pulled from thousands of job-search websites
Find training programs in the Coastal region
Learn how to transition to another career by studying the skills required in that industry
Upload resume for employers to review for job opportunities
Track the status of an application after submission to an employer
Study real labor market information, including wage and labor projections
After registering you then should contact one of the WorkSource Coastal Job Centers. There are eight in the area, which means there should be one somewhat close to your location in the region. These centers are gold mines for resources and help needed to perhaps land a job or new career. Here's the contact information for each one.
·           Brunswick Job Center
            Phone: 912-554-7947
            1600 Union St 
Brunswick, GA, 31521
·          Effingham Job Center
Phone: 912-295-2821
410 S Columbia Ave, Ste B 
Rincon, GA, 31326
·           Hinesville Job Center
Phone: 912-332-7908
140 E. MLK Jr. Drive 
Hinesville, GA, 31313
·           Kings Bay Job Center
Phone: 912-439-3720
1712 Osborne Street , Suite G
St. Mary's, GA, 31558
·           Savannah One Stop
Phone: 912-354-6174
7216 Skidaway Rd, Ste C 
Savannah, GA, 31405
·           Screven Job Center
Phone: 912-451-8250
111 N Main St 
Sylvania, GA, 30467
·           Statesboro Job Center
Phone: 912-681-4134
515 Denmark St, Ste 1200 
Statesboro, GA, 30458
Secondary Content
Bottom Content