Section Branding
Header Content
Georgia's Tourism Industry Keeps 450,000 People Employed
Primary Content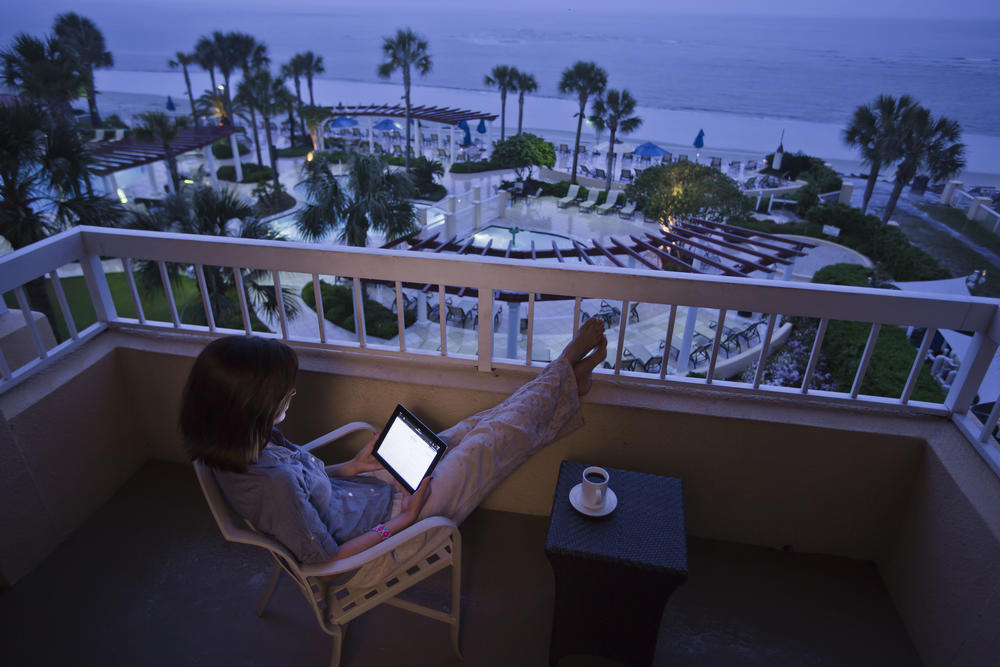 You may have heard about the booming tourism industry in Georgia. Per the fancy press release in the link, here's the basic gist.
"The Georgia Department of Economic Development announced today that the state's tourism industry generated a record-breaking $61.1 billion in business sales including direct, indirect and induced impact in 2016, up 3.5 percent, according to the U.S. Travel Association and Tourism Economics."
I wanted to get a bit more insight into what this means from a jobs perspective, so I asked Kevin Langston, deputy commissioner of the tourism department of the Georgia Department of Economic Development, to break down the numbers a bit more.
The state recently announced the tourism industry generated $61.1 billion in business sales. Can you unpack that a bit? Where is the bulk of that business spending going? 
Tourist spending is split across a number of categories. The largest is foodservice at 30%, followed by commercial transportation at 23% and lodging at 18%. Auto transportation, general retail, entertainment and recreation make up the remaining categories of spending.
Along similar lines, in a statement the Governor said the tourism industry supports 450,000 jobs in the state. If someone wanted to get into this industry, where are those jobs? Are there specific areas where the jobs are more available?
Something that you can't help but notice is that ours is a service industry. All of the spending categories I mentioned involve people serving other people, whether it's at a hotel, restaurant, rental car company, or retail establishment. People who excel at selling and serving others will typically do very well in tourism careers. We are fortunate that tourism jobs are available in most every corner of our state. While not every community may attract a big manufacturing employer, almost every community can benefit from the impacts of tourism.
Tourism is also an industry that has a multitude of entry-level jobs, and provides many opportunities to advance. I know many stories of people starting at the switchboard of a hotel, rising to become the General Manager, or starting as a server and becoming the owner of a restaurant. People with proper training, determination, grit and a good work ethic can succeed in most any tourism career path and in almost any location.
The U.S. Travel Association said Georgia's total tourism demand is now 34% higher than it was before the Great Recession. Why do you think that is? What has enabled Georgia to sustain that kind of growth? 
Georgia has a combination of factors that has allowed us to prosper. We have terrific attractions all across this state from the gorgeous North Georgia Mountains, through sophisticated urban Atlanta, across the historic plains of middle and South Georgia, right down to our stunning 100 miles of Atlantic coastline. Mix that with easy access provided by the world's most-traveled airport and a second-to-none highway system—and a passionate and talented tourism workforce, and you have a recipe for success. Mix in a strong overall economy and it's easy to see why we have enjoyed the success we have seen.
What does the immediate future (18 months or so) hold for tourism in Georgia? Are any major events coming that will help keep Georgia on a positive trajectory?  
We are fortunate in Georgia to have a bright future. We have new attractions, lodging, and restaurants opening all over the state, which should continue to draw tourists. The new stadiums in Atlanta have helped to draw some terrific, major events, including the College Football Championship Game. Up in North Georgia, we have exciting new zip lines including ones I just tried out at Unicoi State Park. The Coast is seeing significant new development as well, including a new mixed-use complex at the old power plant complex in Savannah, which will be a terrific new anchor for development there. In rural Georgia, agritourism is taking off, attracting people who want to know where their food originates, and enjoying some fantastic meals, close to the places where it is grown. I am very excited to see what the short and medium-term future holds!
Secondary Content
Bottom Content