Section Branding
Header Content
Aerospace Is Georgia's No. 1 Export, Not Soul-Crushing Super Bowl Losses
Primary Content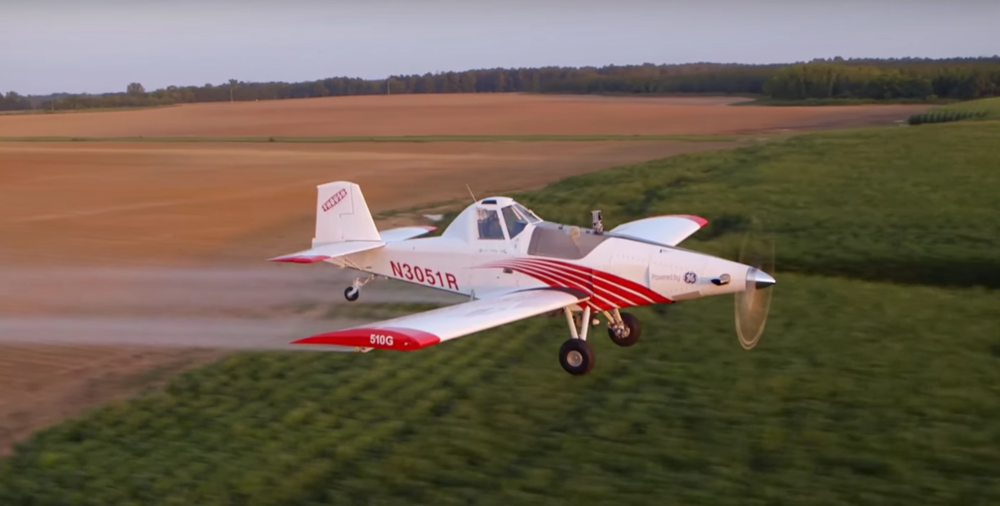 If I asked you to guess Georgia's No. 1 export, what would you say?
Perhaps peanuts or peaches would be your first guess. Maybe Coca-Cola? What about soul-crushing losses in Super Bowls? (Nope… still not over it).
While those are certainly things Georgia is known for, the answer is actually much more hi-tech.
The Aerospace industry is one of Georgia's best-kept secrets. According to WSBTV, there are more than 800 aerospace companies in Georgia, and they employ more than 99,000 Georgians. Those Georgia workers helped export more than $8 billion worth of planes and parts around the world, making it the state's largest export.
Aerospace jobs pay well, too. The annual salary for those working in the aerospace sector is above $70,000.
Thrush Aircraft, out of Albany, Georgia, produces some of the finest agriculture aircraft in the world. It's broadened its base to make aircraft capable of helping fight fires from above as well as border security planes used by the military.
"We fully do all of our manufacturing in-house," says Thrush VP Eric Rojek. "We rely heavily on Tech schools to provide these trades in the state of Georgia."
Thrush employs more than 270 people at its home base, including Charlotte Bryant, who was a seamstress until she took courses at a local technical college to become a riveter. She's been at Thrush for 12 years running.
"The jobs are all across the spectrum so you have Ph.D.s in aerospace and you have people cleaning the planes at Hartsfield-Jackson," said Amy Hudnall, the direction of Georgia's Center of Innovation for Aerospace.
Hudnall said the economic output of the Aerospace industry in Georgia was $63.7 billion, $6.4 billion of which was for defense contracts alone.
These figures are a large part of why Aerospace is one of the key sectors in Gov. Nathan Deal's High Demand Career Initiative.
Certain economic sectors are more in-demand than others, and aerospace falls into that category. Other sectors would be information technology, healthcare, and logistics, to name a few.
These sectors account for the bulk of available careers in Georgia moving forward, and they pay extremely well for the most part. That's why we're pushing the Technical College System of Georgia because while some of the careers within these industries require advanced degrees, many of them do not.
A two-year degree from one of the many Georgia technical colleges can be your ticket to a new, prosperous future.
To make things even better, be sure to stop into one of the more than 40 WIOA Career and Training Centers around the state to see if you qualify for free training and education programs.
Aerospace is one of the booming sectors of Georgia's economy. If you're looking for a new line of work, or you're interested in being a part of one of the more dynamic industries in the state, check out your options. Training and education is available. For many Georgians, all you have to do is ask. 
Secondary Content
Bottom Content