Section Branding
Header Content
Here Are 7 Ways To Optimize Your Resume
Primary Content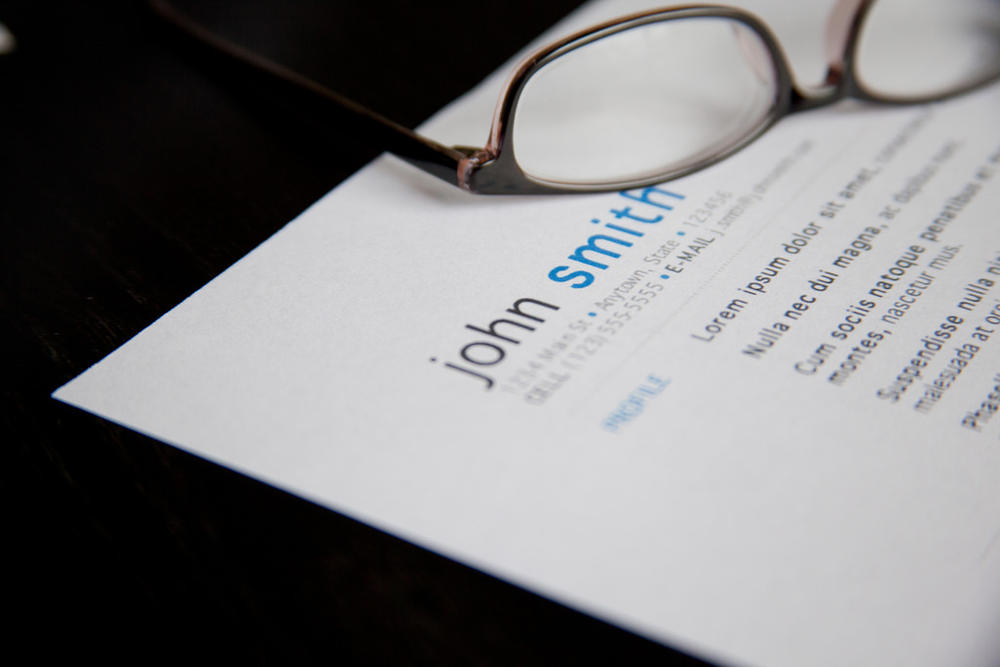 Tips to improve your resume are all over the Internet. Most of them are fairly standard. Put your email address here, talk about your experience there, don't be too verbose anywhere. However, with the calendar turning to 2017 and the world becoming ever more centered on the web, optimizing your resume has become a necessity.
What does optimizing a resume mean? Basically it's search engine optimization (SEO) but for your resume as opposed to your website or social media page. You want your resume to have the right experience for the right position, so that when submitted it hits the right notes for whomever (or whatever) scans it. Applying for positions today isn't what it used to be. The days of sending a cover letter and resume to a real human being who would read them are over.
Most hiring managers are given a list of resumes that have already been screened by software that has specific words and phrases its looking for. You very well may have every skill needed to excel in a particular role, but if your resume doesn't have the right words or phrases it might never be seen because the software program used will pass you over. Ensuring your resume isn't culled from the herd is a huge advantage.
Leah Stevens is the operations manager of Davron Staffing Inc., a Tampa-based firm that recruits technical experts in engineering, architecture, and construction. She recently told The Tampa Bay Times how important it is to optimize your resume by laying out seven tips to do so.
Read descriptions
Set time aside to search for jobs you wish to apply for and take notes. How is the title of the position phrased, and are there variations? What are the requirements listed? Are there nice-to-have skills? Specific software experience? Project types or industry markets that you have a background in? Pay close attention to frequently used words and related phrases.
Use keywords
Based on your research, carefully examine each section of your resume's work history. Are those keywords and phrases included? Incorporate a combination of them throughout your resume where applicable. Are you a nurse? Include RN, registered nurse, and other keywords commonly used to identify you. Are you a bookkeeper? Include keywords such as A/P, A/R, general ledger, payroll, and software programs that can help locate you. Imagine you're the recruiter: How would you search for a professional like yourself?
Relevancy matters
Resumes aren't one-size-fits-all, but they should always define the job you want. Place emphasis on past positions with specific keywords and skills that are relevant to the opportunity you're applying for. The most recent position should be relevant, and found at the top of your resume. Adding job titles in your work history can also boost relevancy score.
Replace your career objective
The career objective can become generic if not done properly. Instead, try a skill summary or bulleted list as an introduction. Make it easy for hiring managers to see who you are right away, and what you bring to the table.
Keep it simple
Leave out images and graphics. For creative fields, many might disagree. But the simple fact is that resume databases can't interpret fancy backgrounds and borders. What these databases are looking for is text, which is why keywords are so important. Instead of graphics, add an additional sheet with work samples, or include a link to an online portfolio.
Include contact info
Make sure your name, current phone number, and email are at the top. Also include your city, state and zip code. Resume databases are almost always searched by proximity. You can even add a link to your LinkedIn. Don't include your references; save that for after the interview.
Spell-check!
Spell-check and proofread! The database may miss keywords that are misspelled. It's also a terrible first impression and your credibility will suffer.
Secondary Content
Bottom Content