Section Branding
Header Content
Long Live the King...of Pops
Primary Content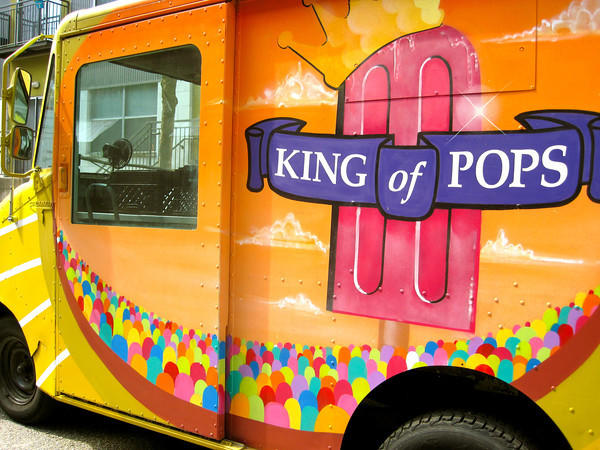 King of Pops! If you live near Atlanta, that name alone should get you excited. They're a pop. The top pop. And Fast Forward couldn't help but make a stop to this top pop's pop shop. I got to tag along, and let me tell you this was one tasty episode to make.
*On a side note: I know the puns, rhymes, and random alliterations are getting out of hand. I'm seeking help. Thanks for your support.
King of Pops was created when Steven and Nick (the company's founders) took a trip to Latin America. During their visit they stumbled upon the paleta, a traditional Latin American ice pop. They loved the treat so much that they brought it back to Atlanta, where they left their corporate gigs and have been making delicious pops ever since.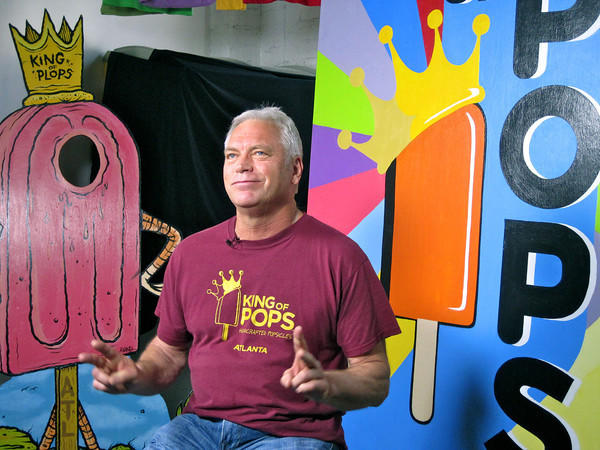 The King of Pops really is a family business. Not only is the company run by two brothers but their parents also lend a hand or two around the shop. That officially makes it a mom and pop shop.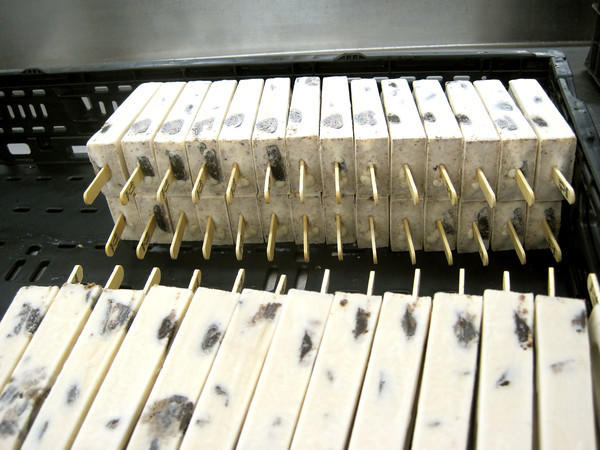 Most companies are content to stick with one or two products, but at King of Pops, variety is the name of the game. When they're not busy making local favorites (like chocolate sea salt) the chefs spend time researching new flavors of pops.
While visiting the King of Pops' kitchen, I even got the chance to try a new pop flavor: Thin mint. Yup, just like the Girl Scout cookie! Admit it, you're a little jealous.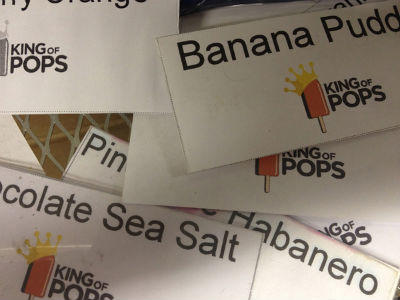 But don't worry; they still have plenty of flavors for you to try, and they're literally adding new ones every day. Whether you're a chocolate lover, a fresh fruit aficionado, or a vegan with a sweet tooth, the King of Pops has something for you.
You can visit their website to find a full list of flavors. Then you can use their locator to find a cart in your area. Or you can just follow them on twitter: @thekingofpops. Stalking has never been so easy! (Or so refreshing)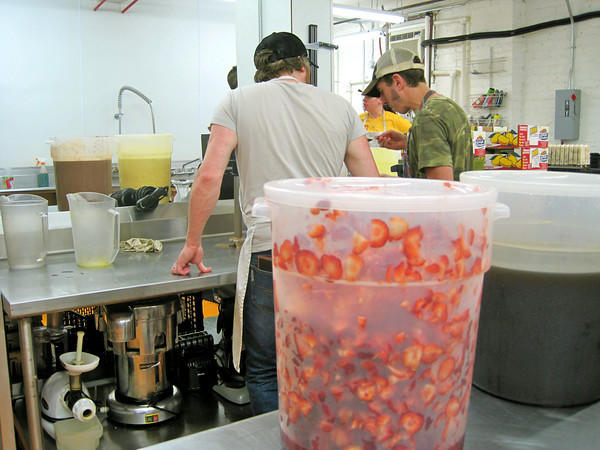 Not only is the King of Pops dedicated to making things tasty, but they also focus a lot of energy on staying green. They buy their produce locally whenever they can, and everything possible is composted. Even the wrappers are biodegradable.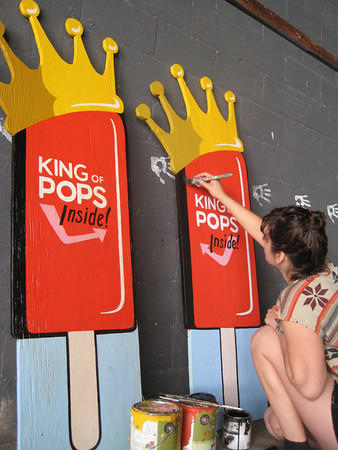 The KOP also does its own artwork. And trust me, there's a lot of it. Pretty cool job right?...Still there? Good. I thought you desserted me. (Counseling starts Monday.)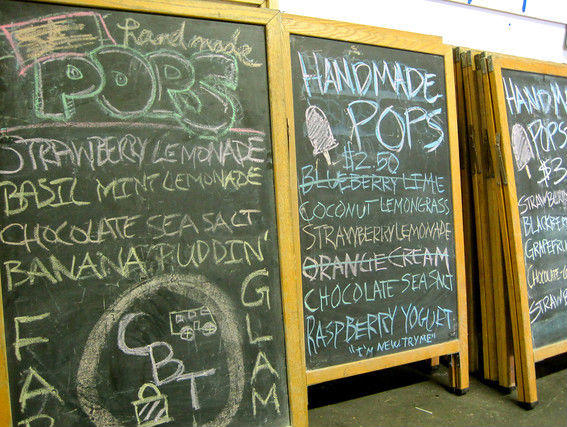 Okay, I clearly need to work on my jokes a bit. But not before I take a break for a frozen treat. Now if only I knew a place that made those…Oh well. I'll keep looking, and you stay right there on the edge of your seat. More blogs are on their way.
Secondary Content
Bottom Content