Section Branding
Header Content
A Holiday Hashtag You Should Support: #GivingTuesday
Primary Content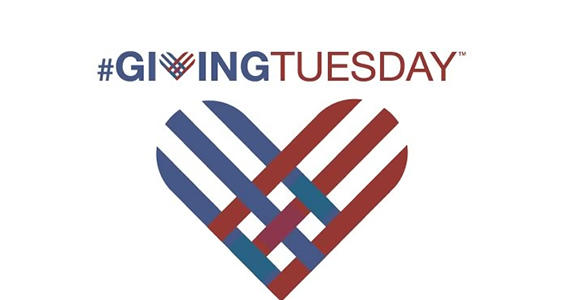 #GivingTuesday is a holiday hashtag worth supporting. After consuming on #BlackFriday and #CyberMonday, you're encouraged to give back on Tuesday.
Henry Timms, executive director of New York's 92nd Street Y, is credited with coming up with the idea.
"It was around the holiday season and we were thinking there's all these opportunities to buy things, but what about a day committed to giving?" Timms told NPR.
"And it quickly took off. Now groups are participating in more than 40 countries and the campaign does seem to be having some impact on fundraising, although it's not clear how much," he adds. "Organizers say online donations on #GivingTuesday last year were 90 percent higher than the year before. They hope that number will grow even more this year."
This is the third year for the day of giving and it is expected to be the biggest.
You can give in several ways: by donating funds, your time or a skill to a nonprofit organization.
If you're interested in giving but are overwhelmed by the options, here are some tips on how to narrow down the choices.
Give To GPB
#SupportGPB! I'm not ashamed to say it. Our popular programs like "Downton Abbey", "Nature" and "Georgia Traveler" are available because of your contributions. GPB Radio news coverage and the radio shows you love like "Car Talk" and "The Splendid Table" are brought to you because of supporters like you. So please consider us. You can give here.
Give To Local Pet Charities
If you can't adopt a pet, the next best step is to contribute to animal charities. Organizations like Life Line Animal Project, manage shelters across several counties and help homeless animals find families to take care of them and administer medical care. Also consider giving to smaller pet rescue groups in your local areas as they have limited resources.
Give To Arts Organizations
Many arts organizations are going under because they don't have the money to continue. The funds they receive are not only used for productions but for arts education programming. By giving to an arts organization, you may be sponsoring the next Picasso, Jay Z or Martha Graham. Making a donation to the Alliance Theatre or the digital arts education organization WonderRoot does that.
Giving Tuesday Events Around The State
Here are other #GivingTuesday events happening around the state.
Area activities in Athens.
Area activities in Augusta.
Recommendations from Mashable.
Secondary Content
Bottom Content