Section Branding
Header Content
Good Gifts for Teachers – End of the Year Gifts
Primary Content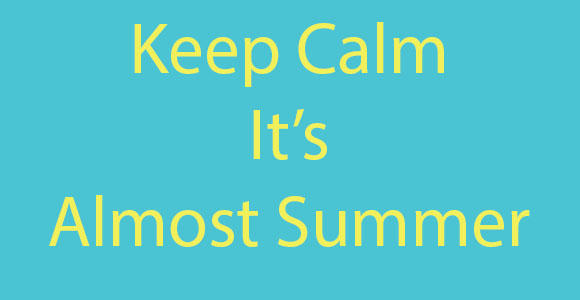 I have friends who contribute to a class gift, organized by a "room mom." While that does seem simple, it's not the way my kids' class functions, so we're on our own for end-of-year gifts. Because I work full-time, I don't interact much with the other parents to know whether or not anyone really does gifts for the teachers. Still, I enjoy giving presents. Especially since my child has spent such an enormous amount of time with this individual and really has learned and grown so much, I want to give a token to show that I appreciate the teacher. I don't think it's necessary or really even expected, but it makes me feel good and is fun to plan with my son.
These gifts are from my "Teacher Teacher" board on Pinterest. I've linked back to the original blogs, too, as best as I can tell.
Growing up in the very rural South, my siblings and I used to go to the drug store for glass bottle sodas when we were in town. It was a real treat and I still get glass bottle Cokes for special celebrations or get togethers with friends. Summer break is a great cause for celebration and this free printable and ribbon makes it a simple, adorable gift.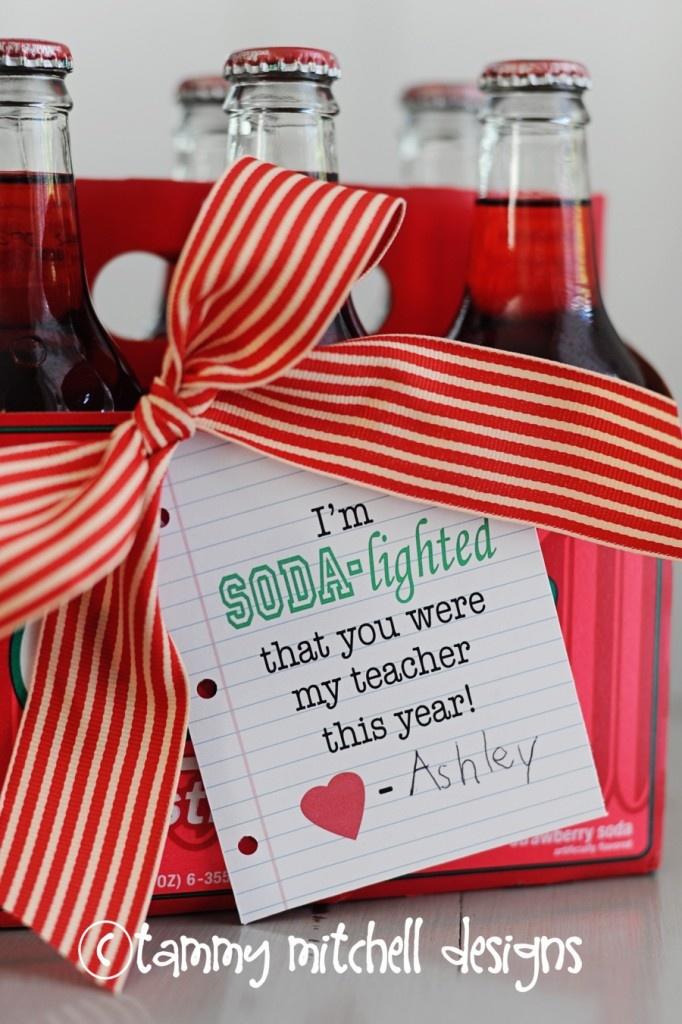 My rural, agricultural, decidedly southern roots have instilled in me a deep love for the Mason jar. Whether they're filled with pear preserves or lightning bugs, they make me feel nostalgic and happy. You can get another free printable for this teacher gift.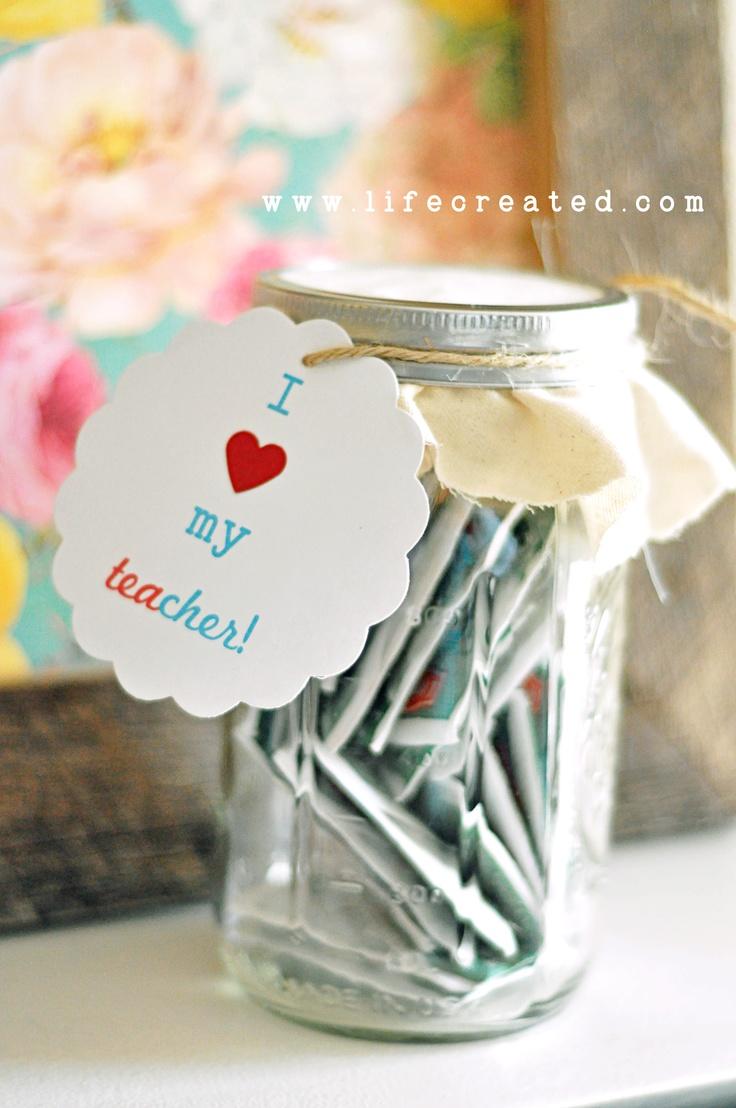 Who doesn't love a Sharpie? And how do you find them at home? Seriously. Where do they go? Well, with a thoughtful, useful gift like this, your teacher will always know where the Sharpies are. Yes, I see that it's another gift in a jar. They're just so practical and charming!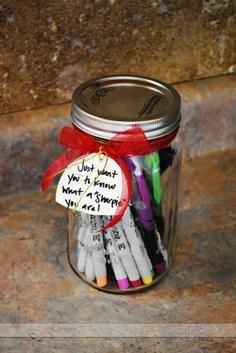 This is the post that inspired our teacher gifts this year. After I found 2 large, insulated tote bags for $3.99 each, I knew I was on my way. I added a beach towel to one and a magazine to another and called it a day. I love a useful gift! Typically, I would truly craft something, but the end of the school year in the second week of May really sneaked up on us.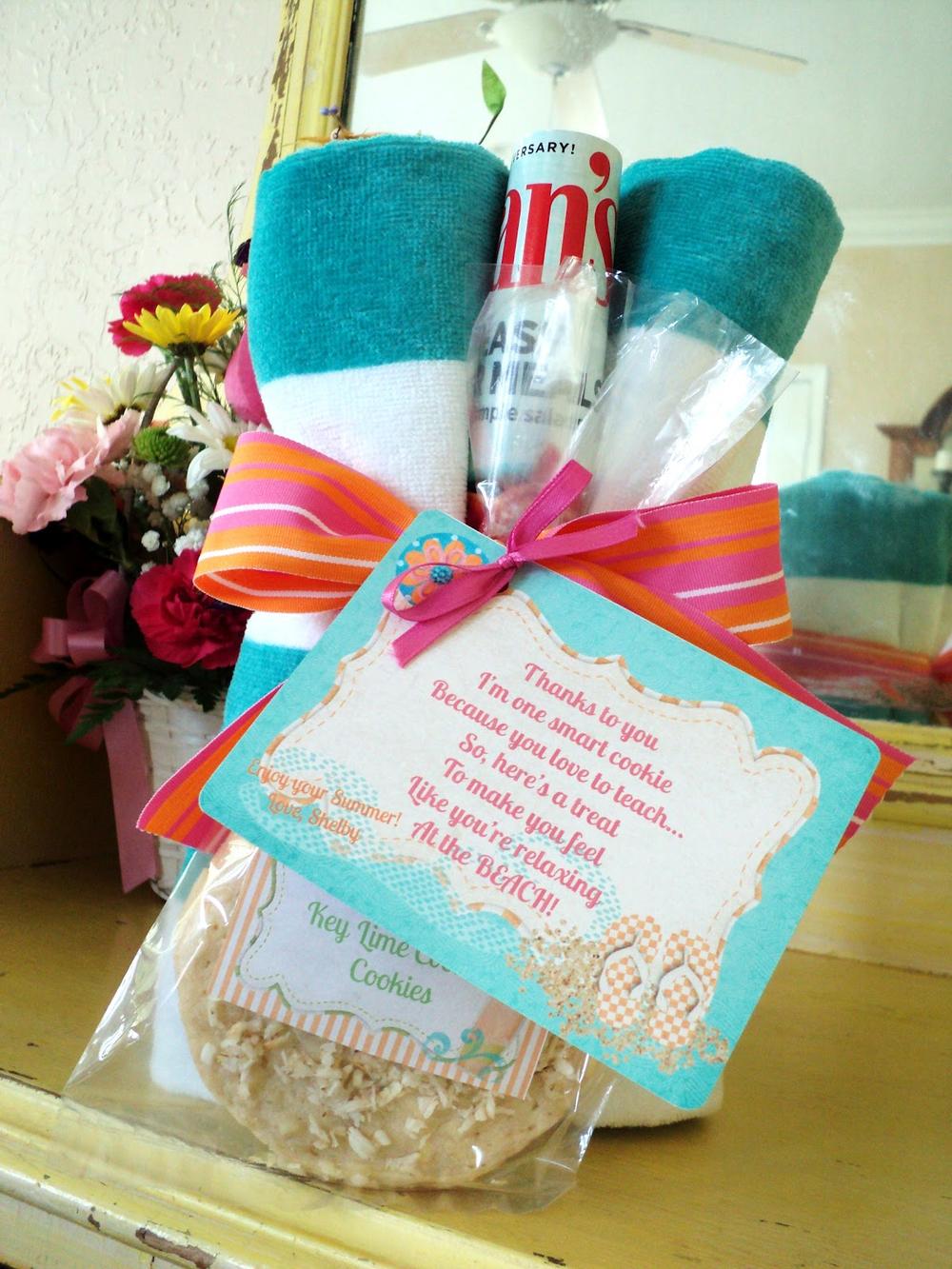 Any time we send treats to school I ask my son to draw a picture to go with it. Now that he can write his own name it's fun to include the art with gifts so that the teacher is seeing her hard work pay off.
Looking for more inspiration? Check out more good gifts for teachers and also see good gifts for moms.
Secondary Content
Bottom Content