Section Branding
Header Content
A Sing-Along for Nutrition
Primary Content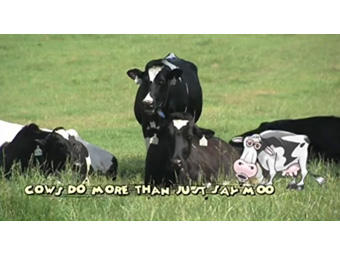 The folks over at SUDIA, Southeast United Dairy Industry Association, put together a very catchy sing along about milk. You are hereby forewarned that this tune is quite catchy and easy to remember. (There is a strong possibility that you'll be humming this tune when you wake up in the morning.) That also means that your kids will like it, too. Not only is it a catchy tune, it's also educational. The song and video teach children about where their milk comes from and about the nutritional benefits of getting a healthy intake of dairy.
My son got to preview this video on a lucky Mommy-had-to-take-the-kid-to-work day. He was enamored with the cows and the music alike. Let us know what your kiddos think!
Sorry about technical difficulties earlier. They're sorted and the video should play now. Thanks for your patience.
Secondary Content
Bottom Content