Section Branding
Header Content
America by the Numbers
Primary Content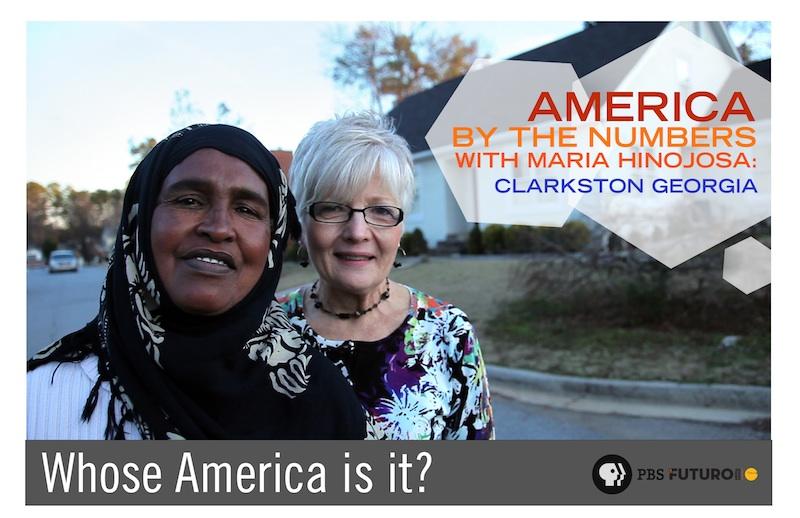 I was struck by Clarkston's diversity a couple of years ago when I was covering Georgia Perimeter College Clarkston Campus' international festival fashion show. Granted it WAS an international festival. But the amount of cultures represented in the students was astounding: Ethiopians, Eritreans, Mexicans, Japanese, Russians, Trinidadians, Jamaicans. This is just the short list.
Many of these student models resided in Clarkston, Ga.
The city has become a melting pot. But it hasn't always been that way. The Ku Klux Klan used to stroll down its streets. Clarkston's evolution from Klan stronghold to immigrant haven is the subject of the new documentary America by the Numbers . We held a free screening of the documentary on Tuesday, September 18 at 7 p.m..
Host Maria Hinojosa was present to answer questions. And so were some of the film's subjects profiled in the documentary.
Many of their stories are fascinating. One Somali refugee woman shows the spot on her face where soldiers cut her with knives and still has a bullet in her body. Despite that tragedy, she is optimistic and politically active, helping council woman Dianne Leonetti to get elected.
Understandably with so many cultures co-existing in Clarkston, there are bound to be clashes - particularly with long time residents. One of them complained about rumors he heard, that refugees build fires in the living rooms to cook because they don't know how to use a stove.
Watch the entire documentary on GPB Sunday, September 23 at 12:30 p.m. and 4:30 p.m. and Monday, September 24 at 7 p.m. It also airs on GPB Knowledge on Friday, September 21 at 8:30 p.m. and Saturday, September 22 at 8 a.m., 2 p.m., and 9 p.m.
Check out this clip below.
Secondary Content
Bottom Content