Section Branding
Header Content
Eat Like There's No Tomorrow
Primary Content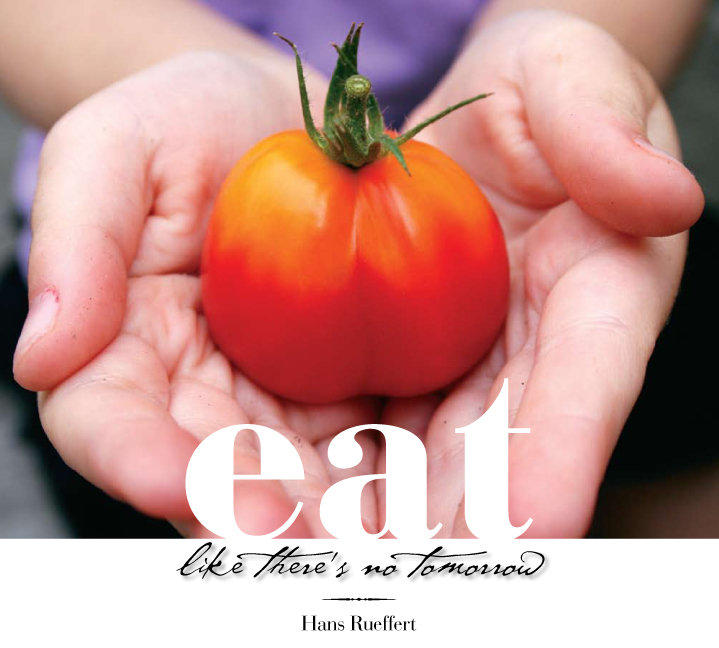 In the premiere episode of the new series Eat Like There's No Tomorrow, sponsored by Piedmont Hospital, chef Hans Rueffert takes us on a food journey to healthier living through better ingredients and healthy choices in food preparation in the episode "Comfort Food." That term means different things for everyone. To me, it invariably means a pot of rice and/ or potatoes comfortably nestled together with a slow-cooked meat and, with any luck, some variety of greens. …And now I miss my grandma. There. Comfort food.
In the first of a four-part series that begins this Saturday, June 16 at 2:30pm, Chef Hans Rueffert will show us how to enjoy some healthy alternatives and maintain our comfort, as well as our waistlines. In case you're wondering about his credentials, Hans has years of culinary experience and is the chef at his family's The Woodbridge Inn. Some of you may recognize him from TV's The Next Food Network Star. Just after completing filming for the show in 2005, Hans was diagnosed with Stage 3 stomach cancer. On his website, Hans notes the irony of a chef having stomach cancer. Some pretty intensive surgeries left him with half of his stomach and all of his life. He is currently cancer free and intent on sharing his love of food and life with others. The entirety of his "About" section on Facebook says, "Life's too short to eat bad food! Eat well, be well…gesundheit!"
So, what's on the menu? How about this:
French Onion Soup
Thousand Island Dressing
Chicken Parmesan
French onion soup and chicken parmesan, I have made numerous times, but I am especially interested in Hans' tasty and healthy versions. The recipe for thousand island dressing does have me intrigued. It never occurred to me that it could be delivered any other way than a store-bought bottle. Isn't it sort of mysterious? Why is it that particular shade of orangey-pink? And what exactly are those chunky bits?
Answers to all of this and more in the first episode of Eat Like There's No Tomorrow, airing Saturday at 2:30pm.
Secondary Content
Bottom Content