Section Branding
Header Content
GPB Education Wins Two 2022 Southeast Emmy Awards
Primary Content
During a live ceremony on Saturday, June 18th, in Atlanta, GPB Education took home two Southeast Emmy Awards presented by the National Academy of Television Arts & Sciences Southeast chapter. "Hope Givers: They Missed Out on All This" won Outstanding Achievement in Children/Youth/Teen - Long Form Content and "Georgia Peanuts Live Exploration" won Outstanding Achievement in Informational/Instructional - Long Form Content.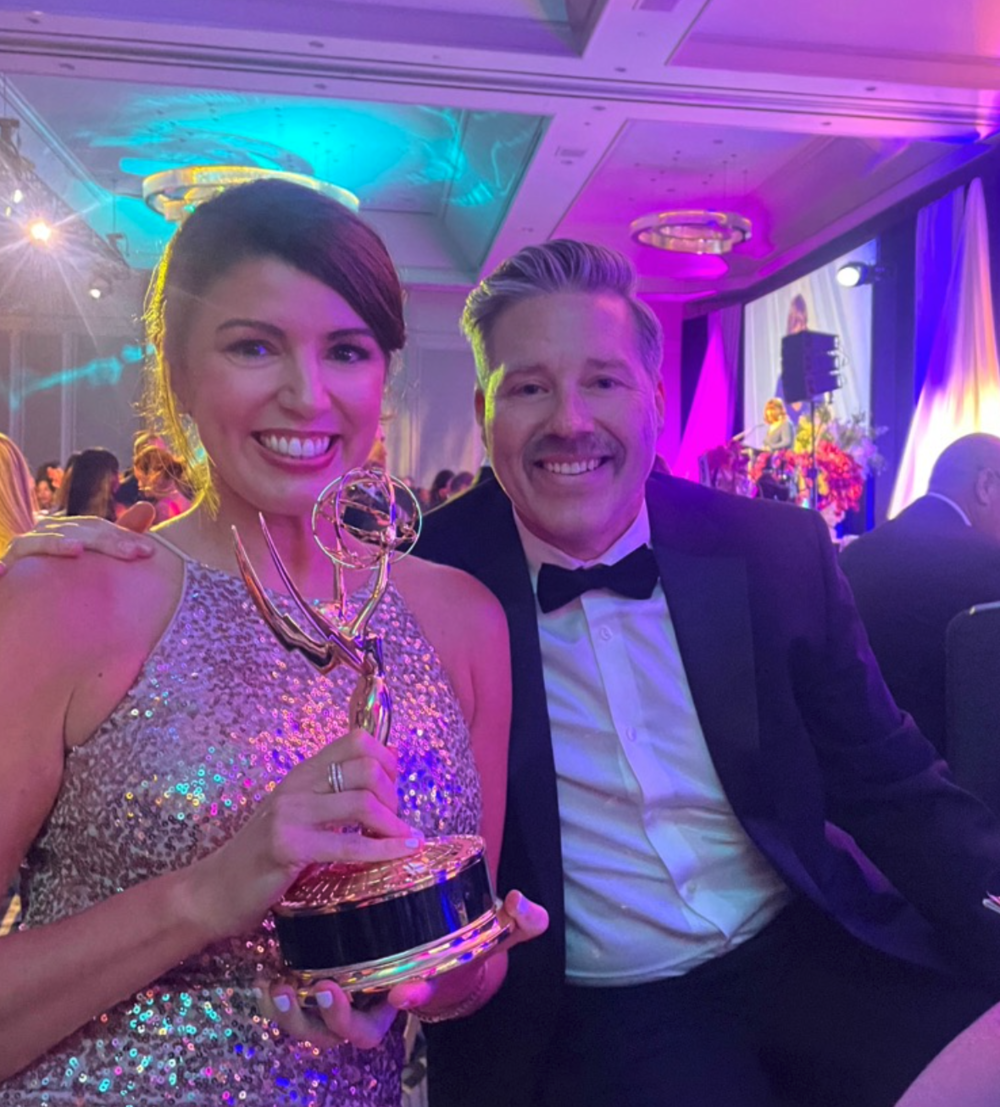 Hope Givers is a new show that spotlights hope and resilience across America. Hosted by Tamlin Hall, this uplifting mental wellness series is a first of its kind, available at no cost, and aligned to Health Education standards nationally for students in grades 6-12. In episode 3, "They Missed Out on All This!", actress and model Lily Moore shows how forgiveness is so important - those that are being bullied are taking the blunt from someone else that is struggling in their own way. 
"We highlight hope and resilience across Georgia and across America. We need that now more than ever," said Hope Givers creator Tamlin Hall in his acceptance speech. "Humanity wins here, and it's up to us to continue to share those stories." 
You can watch "You Missed Out on All This!" here, and explore the entire Hope Givers series here. 
GPB Education's second Emmy of the evening was awarded to Mary Anne Lane, Gloria Camacho-Stancliff, Jonathan Reedy, and Laura Evans for their work on "Georgia Peanuts Live Exploration." In partnership with the Georgia Peanut Commission, this hour-long live program aired on September 30, 2021, and highlighted Georgia's robust peanut industry. Live experts joined host Ashley Mengwasser as they shared their knowledge about growing peanuts, peanut nutrition, and the economic impact of peanuts.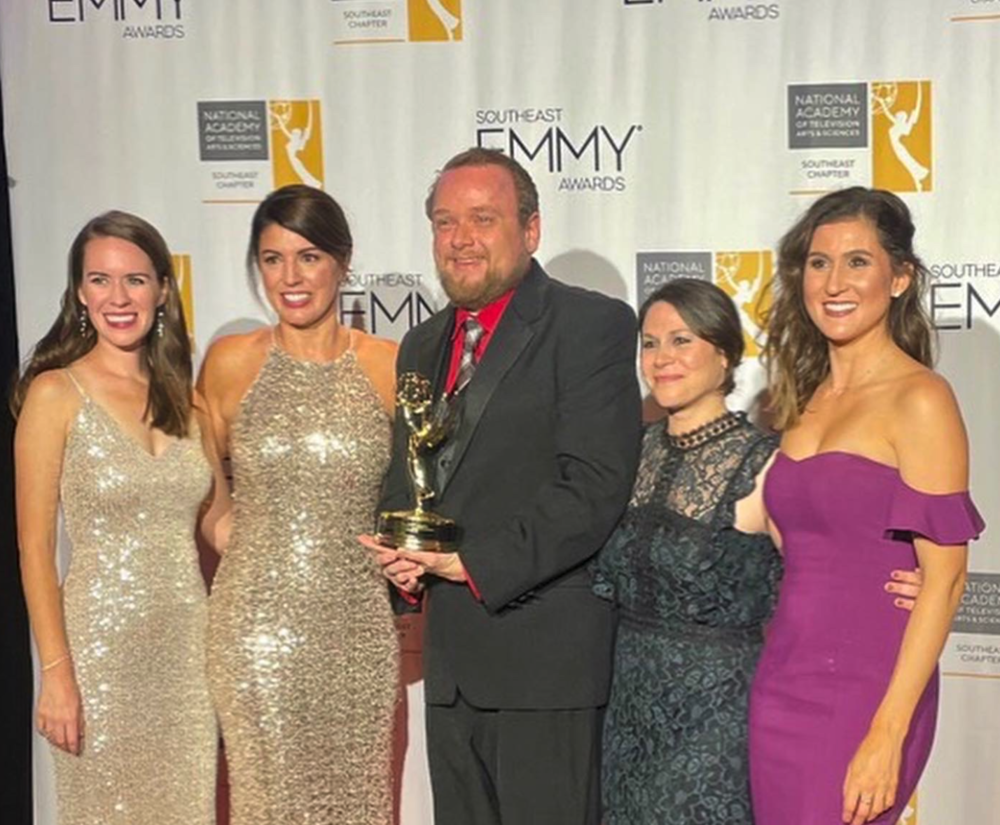 "We had so much fun making this show for kids as we took them to farms in South Georgia to learn about the peanut industry," said Laura Evans, Director of Education at Georgia Public Broadcasting, during the acceptance speech. 
Georgia Peanuts Live Exploration is one of many live explorations hosted by GPB Education. Each special brings students to a unique location to learn about various industries, sites, and histories in Georgia. Watch Georgia Peanuts Live Exploration here, and check out all previous live explorations here. 
Winners of the 2022 Southeast Regional Emmys were announced in over 100 categories, including investigative reporting, sports, health/science, among others. Georgia Public Broadcasting received eight nominations this year and won four, as well as won two Emmys for special mentions. See the full list of winners here. 
These are the third and fourth Emmys GPB Education has received for their productions. GPB Education won Emmys in the Children/Youth/Teen category in 2019 and 2020. 
 
Secondary Content
Bottom Content