Section Branding
Header Content
GPB Adds New Computer Science Game 'Claw Control' To GASHA GO World
Primary Content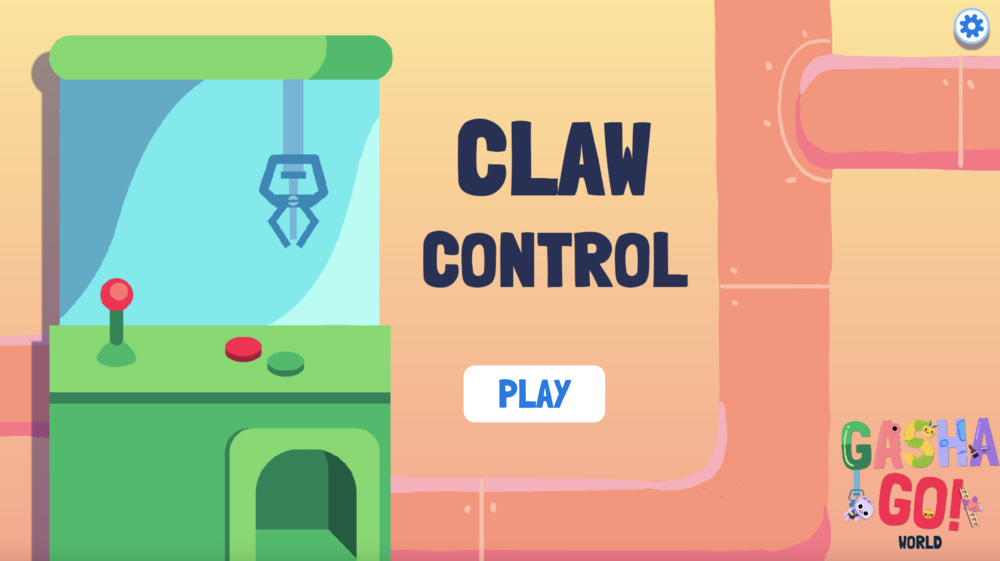 After a day full of buzzing and beeping, tokens and tickets, the arcade is finally closing for the night. The last employee flips the switch on the arcade machines, and a moment after the click of the locking door, something stirs in the shadows. A small silhouette peeks its head out, followed by another and another.
Meet the Gashlings! The tiny workers inside the arcade machines of GASHA GO World that ensure the machines are all ready for the busy day ahead. Gashlings work together and use their creativity, determination, and problem-solving skills to keep everything running smoothly in the arcade.
GPB Education is thrilled to announce the addition of Claw Control to our popular GASHA GO World games and animations for kids ages 4-8. The game leverages engaging characters and fun challenges to build kids' foundational computer science (CS) skills. To help the Gashlings make stuffed animals to fill the claw machine, Claw Control encourages kids to break complex problems into smaller parts, known in the CS world as decomposition.
"We continue to hear from educators and employers that good, foundational computer science skills are critical and must begin at an early age since CS occupations represent almost 30 percent (and growing) of the total number of job postings for the top 15 occupations in Georgia," said Laura Evans, GPB director of education. "As GPB has done with all our free digital learning resources, we are listening to our state's instructional needs and engaging students in a very meaningful way."
Claw Control is aligned to Georgia's Computer Science Standards of Excellence (GSE). Teachers and CS content specialists from the Georgia Department of Education consulted on the project. This new game joins the existing Bubble Build math game that focuses on developing children's number sense, which is a sense of what numbers mean and their relationship to one another. All the games and animations of GASHA Go World are available at gpb.org/gasha-go.
Secondary Content
Bottom Content