Section Branding
Header Content
New Math Game GASHA GO! For K-3
Primary Content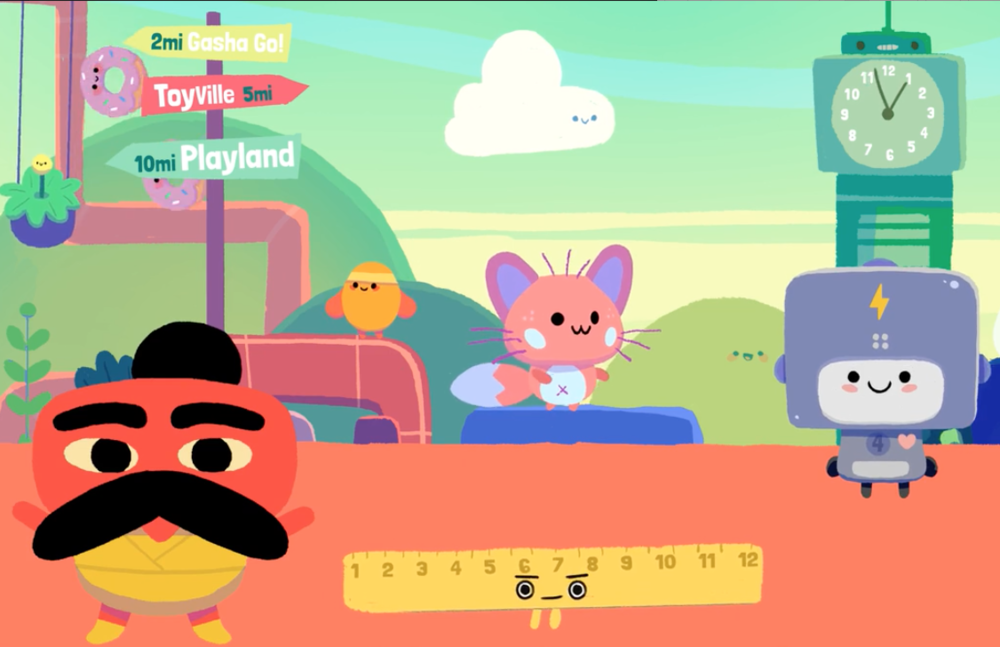 GPB recently launched a new math game GASHA GO! for kids in kindergarten through third grade. The game leverages engaging characters and fun math challenges to build kids' number sense – a sense of what numbers mean and their relationship to one another. GASHA GO! was produced in partnership with the award-winning media developers at FableVision Studios.
After a day full of buzzing and beeping, tokens and tickets, the arcade is finally closing for the night. The last employee flips the switch on the toy egg machine, and a moment after the click of the locking door, something stirs in the shadows. A small silhouette peeks its head out, followed by another and another. The workers from inside the toy egg machine are outside of their machine and they need math skills to build more toy eggs for the busy day ahead.
GASHA GO! consists of ten math challenges. Each challenge has three levels of difficulty. When a player masters a level, they win a toy that they can add to their toy chest. The goal is to collect all 30 toys. Teachers can use GASHA GO! during classroom instruction as a center activity or for individual students who are struggling with numeracy. Families can use the game to build math skills at home.
"Education is the core of GPB's mission," said Teya Ryan, GPB President and CEO. "We continue to hear from teachers that good foundational math skills are critical. As GPB has done with all our free digital learning resources, we are listening to teachers' instructional needs and engaging students in a very meaningful way with GASHA GO!"
"Creating the colorful world of GASHA GO! gave us the opportunity to provide early learners with an incredibly immersive experience – empowering them to engage with gameplay and curriculum in a unique way," shares Gary Goldberger, President and Co-Founder of FableVision Studios. "FableVision's partnership with GPB seeks to meet the crucial educational needs of children in Georgia. We're proud to deliver creative solutions that serve learners of all ages." 
The game is aligned to Georgia's latest math standards and Georgia elementary math teachers were included in the development process. GASHA GO! is designed to work across web and mobile platforms and is available online and via mobile devices at gpb.org/gashago.
Secondary Content
Bottom Content