Section Branding
Header Content
Live Chat Downton Abbey Season 6 Episode 7 At 9pm
Primary Content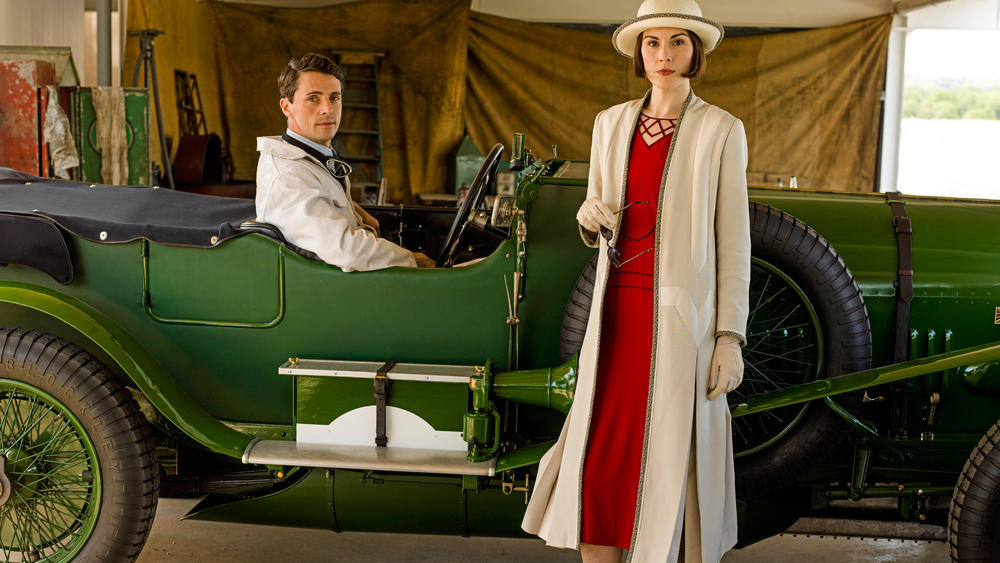 Happy Valentine's Day! From the looks of preview photos for this Downton Abbey episode, it appears Lady Mary is going to have a happy one. Today she's off to the races to spend more time with her new beau Henry Talbot. I think it's safe to call him her new beau given that sultry rain kiss last show.
What do you think? We'd love to know so why don't you join our live chat for Downton Abbey Season 6 Episode 7 at 9 p.m. tonight? Scroll down and you'll find the chat box. Add your name and comment to join the forum. As always, you're watching the show on your own television sets as we don't stream it live. But you can return to this blog tomorrow to watch it again or for the first time.
In addition to Lady Mary finally finding a man more suited to her, do you think Mrs. Patmore is warming up to Mr. Mason? Is that why Daisy is even more petulant and rude lately? Will Lady Violet kiss and make up with Cora after their dramatic blow up over the direction of the hospital? The only way you can find out is by watching tonight and commenting. See you in the chatroom!
Live Blog Live Chat Downton Abbey Season 6 Episode 7
Secondary Content
Bottom Content