Section Branding
Header Content
Dowager Countess Exiting Downton Abbey After Season 6?
Primary Content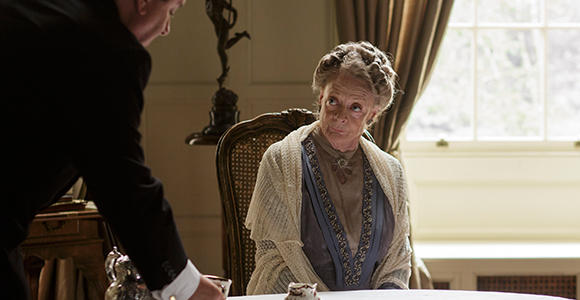 Will the Dowager Countess run away with Prince Kuragin afterall? (If you watched the season finale of "Downton Abbey" season 5, Sunday night, you know the answer. For a limited time, watch the episode here. )
According to the "Huffington Post" though, Dame Maggie Smith hints she may be dashing off into the sunset and off the show after season 6.
The online publication cited a recent interview in the "Sunday Times" for this news.
"They say this is the last one, and I can't see how it could go on," she said in the interview. "I mean, I certainly can't keep going. To my knowledge, I must be 110 by now. We're into the late 1920s."
Those who are keeping track of Lady Violet's age on the series, put her in her early 80s.
But hearing such a stalwart of the show talk about leaving gives further credibility to the rumors that season 6 is "Downton's" last.
"People" magazine and "The Mirror" have referred to anonymous sources whom have said that it's an open secret that "Downton" is ending.
But executive producer Gareth Naeme has not confirmed any of these reports.




Would you still watch the show if the Dowager Countess were not in it? Let me know in the comments section below.
Secondary Content
Bottom Content