Section Branding
Header Content
Let's Live Chat About Downton Abbey Season 5 Episode 6
Primary Content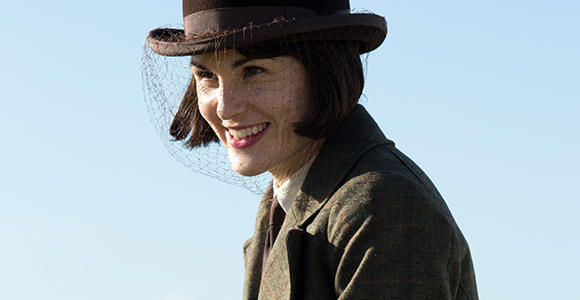 While artists will be "Shaking It Off" at the Grammys, I still plan to watch "Downton Abbey". I encourage you to keep our Sunday night appointment and live chat about season 5 episode 6 at 9 p.m.
I like Taylor Swift along with the next gal. But I can't wait to see how Cora and Robert heal their tensions after he decked that creepy art historian Simon Bricker for going into their bedroom to "seduce" Cora. (That's what I think Mr. Bricker was up to anyway although he didn't have a smidgeon of charisma to pull it off. )
Who knew Robert had it in him to carry out a WWE worthy smackdown?
I'm surprised Mabel Lane Fox and Lady Mary didn't land a punch on Sir Charles Blake for forcing them to meet again. Whatever his intentions are to get Mabel and Lord Gillingham back together, his methods are questionable.
Plus Lady Edith! How much more torture will they place on her?
Yes we have much to discuss on Sunday's chat this week. I look forward to talking about it all at 9 p.m. as we watch the show on TV to see how these plots resolve.
Live Blog Downton Abbey Season 5 Watch Party Live Chat 2/8/2015 @ 9 p.m.
Secondary Content
Bottom Content