Section Branding
Header Content
VIDEO: Lady Mary Brings The Sassy, Scandals Back On Downton Abbey
Primary Content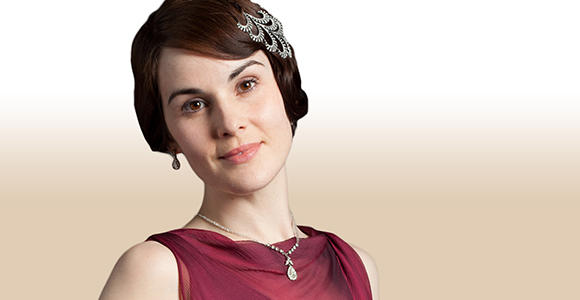 If you thought Lady Edith caused a stir with her affair with Mr. Gregson on last season of Downton Abbey, wait until you find out what Lady Mary is up to in season five.
In a new video, the stars of the show opine on the elder Crawley sister's behavior. The Feisty Queen Returneth! Lady Mary is bringing the sassy and scandals back to Downton.
"It's outrageous what she's doing," says "Michelle Dockery. "She's just figuring out whether Gillingham or Blake will fit really. And she doesn't really care for how it makes them feel."
"You know her attitude is just 'I've just lost a husband; I'm now through the grief and I'm going to start playing the game again.'"
"I think Mary's just greedy," says Hugh Bonneville, who plays her dad, the Earl of Grantham. "She returns to her earlier ways of being quite capricious, quite feisty and quite choosy. She can afford to be. She's a beautiful woman."
SPOILER ALERT Lady Mary will sport a number of sexy and flattering outfits that show-off her beauty. Okay so that was not much of a spoiler.
But in the video we do see Mary being courted by Gillingham and Blake with elaborate dinners, cordial visits and passionate kisses. But it's unclear which man she sets her heart on.
Perhaps she doesn't pick one this season. But if she does make a choice which guy should she settle on? Let me know in the comments below. Sorry guys, you know I've been rooting for Blake all along. The man knows about pigs and has lots of money. What's not to love?!
Secondary Content
Bottom Content