Section Branding
Header Content
Live Chat with Downton's Dashing Julian Ovenden at 1 p.m.
Primary Content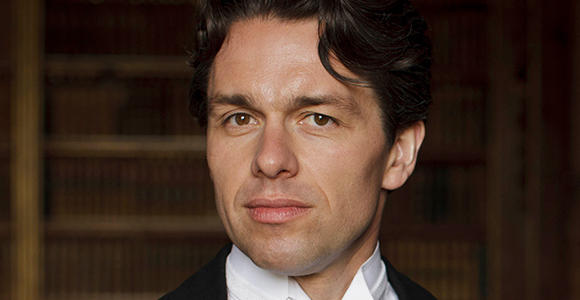 Who is Julian Ovenden and how did he land the plum role of Sir Charles Blake, one of Lady Mary's dashing suitors? You can ask him these questions and more yourself on Monday, February 10, at 1 p.m. during a live chat session.
You can participate by coming here and scrolling down to the chat box, typing in your name and comments.
Ovenden has a lofty background. As a child, he sang at St. Paul's Cathedral. His dad is the Queen's chaplain. Ovenden is a professionally trained opera singer but has appeared in musical theater shows.
American audiences may recognize him from his appearances on "Foyle's War" and the defunct NBC show "Smash".
The live chats with Downton stars have been fun and informative. Gary Carr participated in the last live chat and he was very open about how he developed his singing voice, which jazz singers he modeled his character after and how strong a handshake Dame Maggie Smith has. Read the summary of his live chat here.
Secondary Content
Bottom Content