Section Branding
Header Content
Why Fellowes Hired a Bodyguard and Other Downton Abbey Defining Moments
Primary Content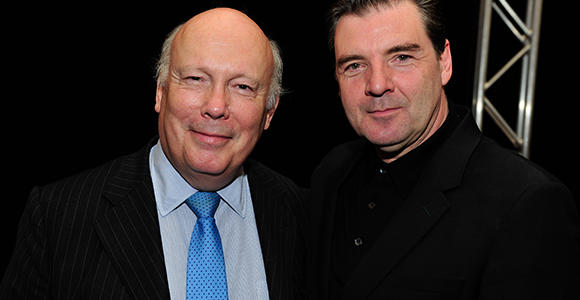 Perhaps Downton Abbey creator Julian Fellowes' defining moment was when he hired a bodyguard after season three ended. He says he felt concerned for his safety after viewer outrage over the death of Matthew Crawley in the finale episode.
Fans flooded Fellowes with protests about the plot twist.
He says in a television interview, "I was afraid to go out without bodyguards. I was very interested by that. People don't understand that we're not in control of that kind of stuff, if an actor wants to leave the show."
"We did get an absolute barrage of criticism for that. It's calmed down a bit now, actually, but I don't know. What I'm always rather touched by is the way these people become real to the audience."
The defining moments some of the cast members reveal in this new video are a bit more light-hearted. From Edith being jilted at the altar to Thomas outing himself, they talk about the storylines that moved them the most. Watch the video below.
WYSIWYG: EMBEDDED VIDEO
Secondary Content
Bottom Content