Section Branding
Header Content
Downton Abbey Season 4 Preview: Levinson Family Reunion?
Primary Content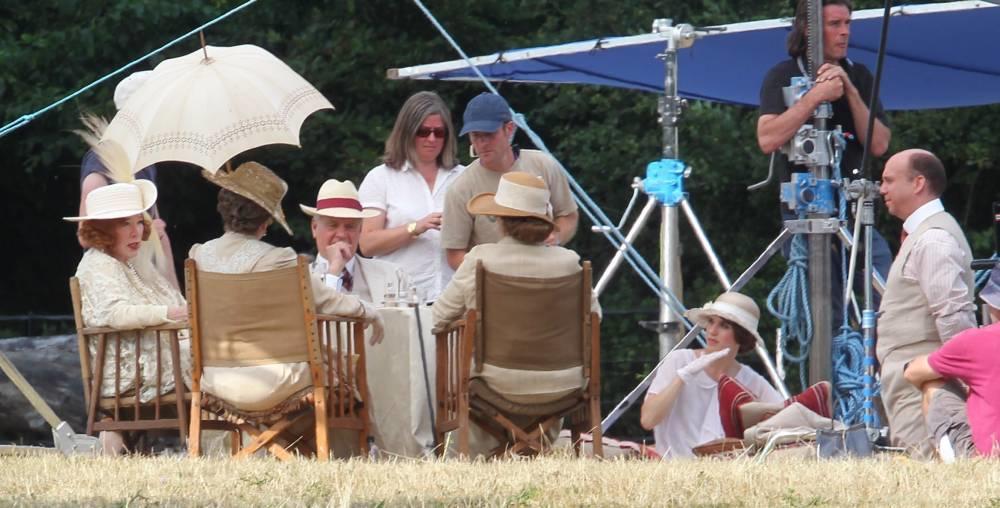 More pictures from Downton Abbey Season 4 have surfaced, giving us more clues about what will happen in the series. These new photos show a Levinson family reunion of sorts with matriarch Martha presiding over a garden party. New addition, playboy Uncle Harold played by Paul Giamatti is part of the shindig keeping a slight distance from the table. I wonder what that says about his relationship with momma Levinson. How will that play out? Is she overbearing? Is he a momma's boy?
Mary sits near her uncle and so maybe he is apparently her favorite. I wonder what their chemistry will be like. Plus I spy a new blond haired footman next to Daisy. How does that change the political dynamics downstairs?
Take a look at the photos for yourselves and take a crack at writing the captions in the comments section. Would love to hear your thoughts on what this says about season 4.
"So a footman, valet and ladies maid walk up to a bar..." Uncle Harold is telling a joke that really amuses Mary.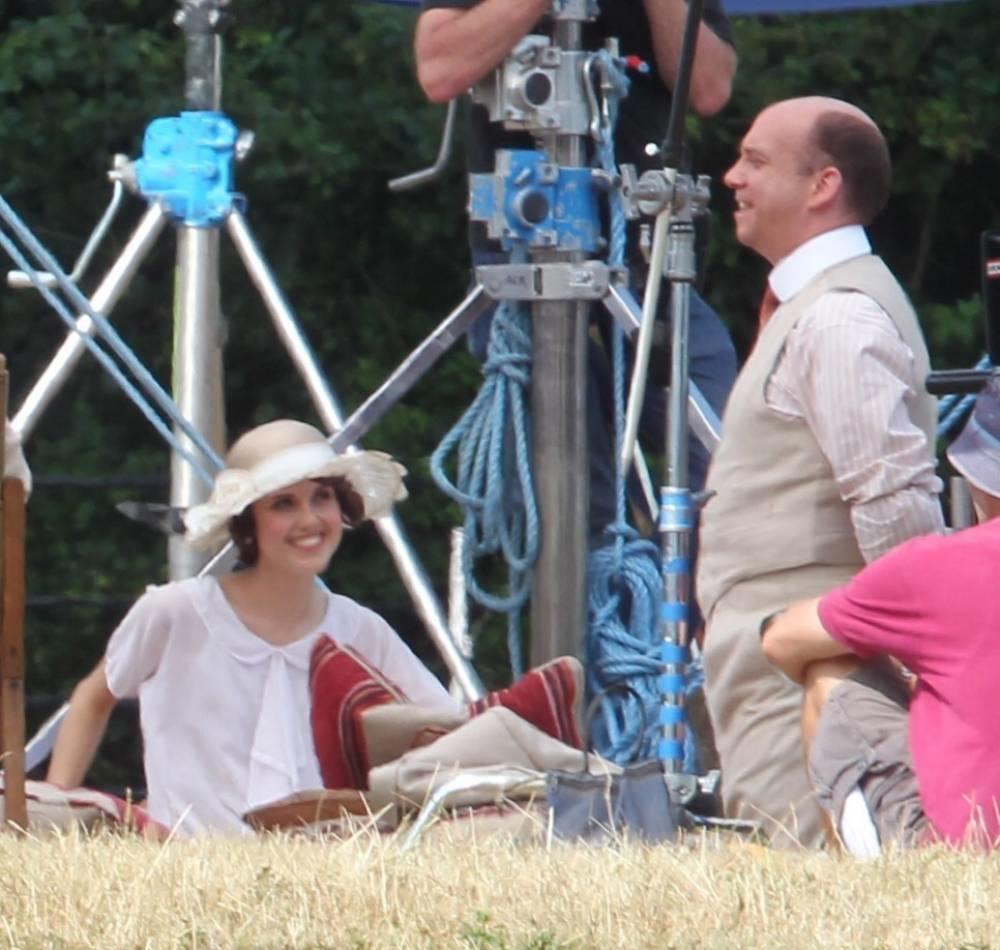 "Let me take your order please." The new footman is learning the ropes, while Daisy keeps cool in her modern shades.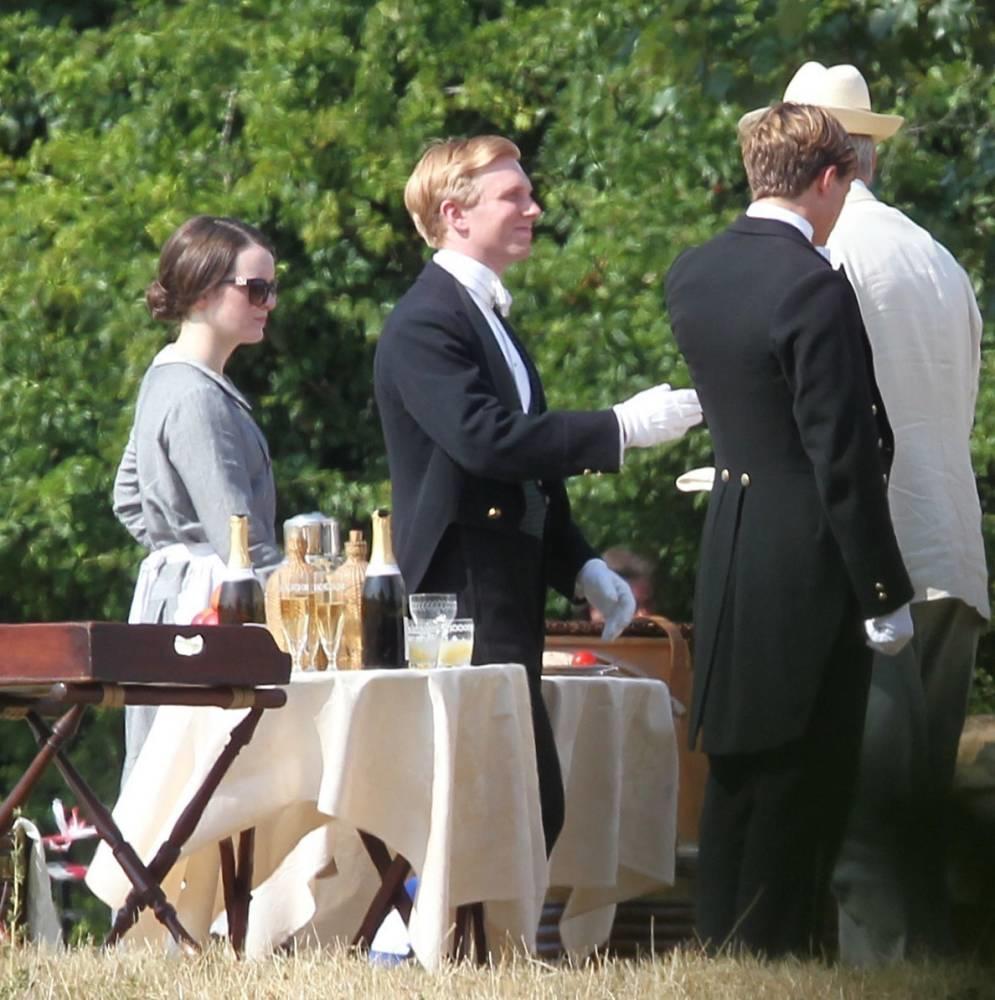 "It's so much cooler in America. Must be better umbrellas." - Martha Levinson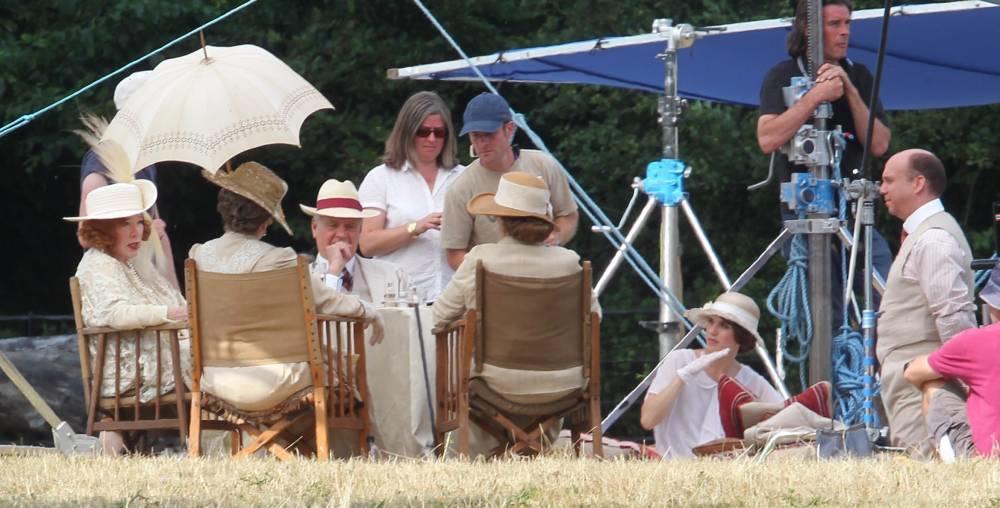 Secondary Content
Bottom Content