Section Branding
Primary Content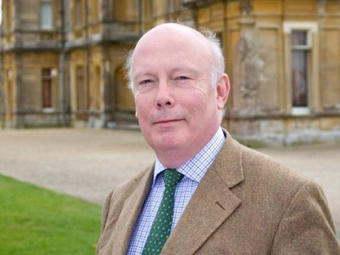 Julian Fellowes the writer and creator of "Downton Abbey" is developing a new period series set in the 19th century for U.S. television. It's called "The Gilded Age" and it is being touted as the American version of "Downton" as it will be an "epic tale of the princes of the American Renaissance."
Who are they? Thumb through the history books and names like J.P. Morgan, John D. Rockefeller and Cornelius Vanderbilt surface. They are considered American royalty, financial magnates who emerged as the country's first millionaires due to success in the steel, oil and financial industries.
There is no word on specific storylines or actors cast, but the series is summarized as the following "the vast fortunes (these American Princes) made - and spent." Many of them spent them on lavish mansions. Those will hopefully play central characters in the shows.
"The Gilded Age" is supposed to debut on NBC sometime in the fall of 2013. Update: it is still being developed.
"Downton Abbey" the show we know and love returns with its third season January 6 and has been renewed for a fourth.
Would you watch "The Gilded Age" and who would you cast in it? I'm thinking Robert Downey Jr. should be cast as someone important. :) Feel free to chime in!
Secondary Content
Bottom Content