Section Branding
Header Content
What's intimate, passionate and exciting to watch? Chamber music! (Of course.)
Primary Content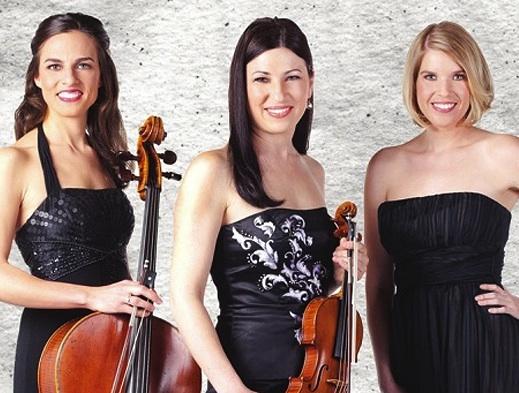 Do you like your music up close and personal? Let's look at what's so great about live chamber music in general, and then let's talk Georgia chamber music in particular. There's a lot going on.
Radio may be an intimate medium, but frankly there are limits to the intimacy. As host and and listener we can't see each other, and neither of us is seeing the performers. But live chamber music—now that's intimate. You've got a handful of musicians, each with a unique role and each completely dependent on the others. Everyone is listening and watching intently for the subtlest cues, responding instantly and flexibly to share their lines and meld their individual voices into a coherent greater whole. That's the dynamic of chamber music whether it's amateurs who are sight-reading for fun, as sometimes happens in my living room, or a professional group that spends hours a week honing every nuance of a piece.
Even from the audience, we get drawn into the intimate drama of it all. In a concert we see the musicians breathe together as they start a phrase, we notice eyes meeting, arms moving in unison, expressions of intense focus, the striving for unity, working to fit in rather than drown out, weaving lines together.
And simply by watching and listening, we observers share a powerful experience as well. Live performance has soul, and live performance builds community. I recommend it.
So where can you get your chamber music on? All over.
Touring Artists in Georgia
These venues and organizations present visiting chamber musicians.
Local Georgia Ensembles
These groups are home-grown.
Chamber Orchestras
My post listing Georgia orchestras focused on symphonies, but let's not forget these fine midsized groups!
Chamber Music Festivals
When one concert just isn't enough.
Whew!
Not that those aren't enough ways to experience the intimacy of chamber music concerts in Georgia, but did I forget anyone? If so, please leave a comment.
Secondary Content
Bottom Content