Section Branding
Header Content
The Atlanta Symphony has a new contract
Primary Content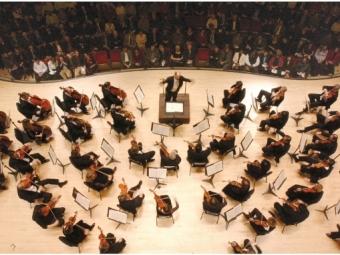 The music will go on.
Yesterday the Atlanta Symphony Orchestra administration and the musicians' union announced a new collective bargaining agreement. This means the 2012–13 concert season will open as scheduled on October 4.
The musicians had been living without paychecks and health insurance since August, when their last contract expired. This week they voted on management's final offer. A majority decided to accept the concessions asked of them, but hard feelings remain.
Note that this is just a two-year contract. Only about 18 months till negotiations begin again.
Permit me to direct you to these links for details:
The short press release from the offices of the Atlanta Symphony is here.
The longer release from the Atlanta Symphony Orchestra Players Association is here.
This is the Atlanta Journal-Constitution's article about the agreement, and this and this come from ArtsATL.
Secondary Content
Bottom Content