Section Branding
Header Content
Orchestras Across Georgia
Primary Content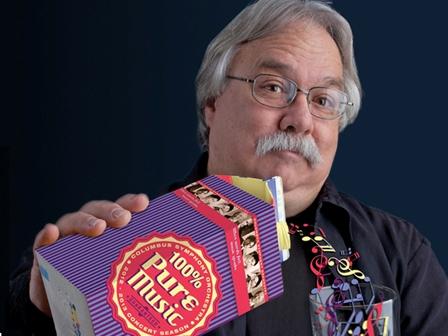 It's not just football teams that gear up in September. All across Georgia, orchestras are moving from pre-season to season too.
How many orchestras? Well, around 10.
And that's not even counting youth orchestras, amateur community orchestras, pit orchestras, ad hoc holiday ensembles or college groups. I mean symphonies with paid professional (and maybe some semiprofessional) players.
It's none too soon to locate the orchestra nearest you and stock up on tickets for that upcoming concert.
And remember that what orchestras do for their communities goes way beyond their centerpiece classical series. Poke around these websites and you'll discover their involvement in community outreach and education, the family and pops and chamber series they put on, the special annual events and demystifying pre-concert talks they offer—not to mention the indirect economic benefits that flow outward from having thriving major arts organizations in our midst.
Here's a rundown of groups around the state. Please click through to read more about these vital and multifaceted community institutions in their own words. (And let me know if I've overlooked any that qualify!)
Albany Symphony Orchestra
Music director: Claire Fox Hillard
Main venue: Albany Civic Auditorium, Albany
Fun fact: The Albany Symphony's Peppermint Pops concert is a beloved community holiday tradition. The orchestra regularly celebrates Black History Month, and it has performed with Albany native Ray Charles.
Atlanta Symphony Orchestra
Music director: Robert Spano
Main venue: Symphony Hall, Woodruff Arts Center, Atlanta
Fun fact: The Atlanta Symphony Orchestra and Chorus have won a total of 27—count 'em, 27—Grammy Awards.
Note: As of mid-September, the management and players of the Atlanta Symphony Orchestra had not yet reached a new multi-year contract. The opening concert of the season remains scheduled for October 4 with violinist Midori as soloist. Stay tuned. And please join me on GPB Radio each Thursday evening at 9 and Sunday night at 10 for ASO concerts from last season.
Symphony Orchestra Augusta
Music director: Shizuo "Z" Kuwahara
Main venue: First Baptist of Augusta
Fun fact: Symphony Orchestra Augusta, formerly known as the Augusta Symphony Orchestra, is looking forward to moving into a renovated and revitalized Miller Theater as its new downtown home.
Columbus Symphony Orchestra
Music director: George Del Gobbo
Main venue: Bill Heard Theatre, RiverCenter for the Performing Arts, Columbus
Fun fact: The Columbus Symphony was founded in 1855 by a student of Felix Mendelssohn's! It disbanded during three major wars but has now been performing without interruption since 1949.
LaGrange Symphony Orchestra
Music director: Patricio Cobos
Main venue: Callaway Auditorium, LaGrange College, LaGrange
Fun fact: Before getting a top-notch renovation and acoustic overhaul, the LaGrange Symphony's home, Callaway Auditorium, used to be a gym, basketball hoops and all.
Macon Symphony Orchestra
Music director: Ward Stare
Main venue: Grand Opera House, Macon
Fun fact: Thirty-year-old conductor Ward Stare is the Macon Symphony's new music director this season. He also had jobs with the LA Philharmonic and St. Louis Symphony, and he has opera experience, too. This is his first music director position.
Ocmulgee Symphony Orchestra
Main venues: several in middle Georgia, including the Hawkinsville Opera House and Fickling Hall at Macon's Mercer University
Note: Sadly, owing to the sudden and untimely death of OSO founding music director Chuck Quinn in May 2012, no plans have been announced for a sixth season, and the orchestra's website has been taken down.
Rome Symphony Orchestra
Music director: Richard Prior
Main venue: Rome City Auditorium, Rome
Fun fact: Founded in 1921, the orchestra bills itself as the oldest continuously performing symphony in the South.
Savannah Philharmonic Orchestra
Artistic director: Peter Shannon
Main venues: Lucas Theatre, Johnny Mercer Theatre and others around Savannah
Fun fact: The Savannah Philharmonic's stated mission is to "exhilarate, educate and enrich a large and diverse audience in the greater Savannah community." Exhilarate!
Valdosta Symphony Orchestra
Music director: Howard Hsu
Main venue: Whitehead Auditorium, Valdosta State University, Valdosta
Fun fact: The Valdosta Symphony brings together an unusual combination of resident artist-faculty, music students, community members, and professionals from a five-state region.
Update: For Georgia's chamber orchestras, please see this post.
Secondary Content
Bottom Content