Section Branding
Header Content
Telling Atlanta's History Through Crowd-Sourcing
Primary Content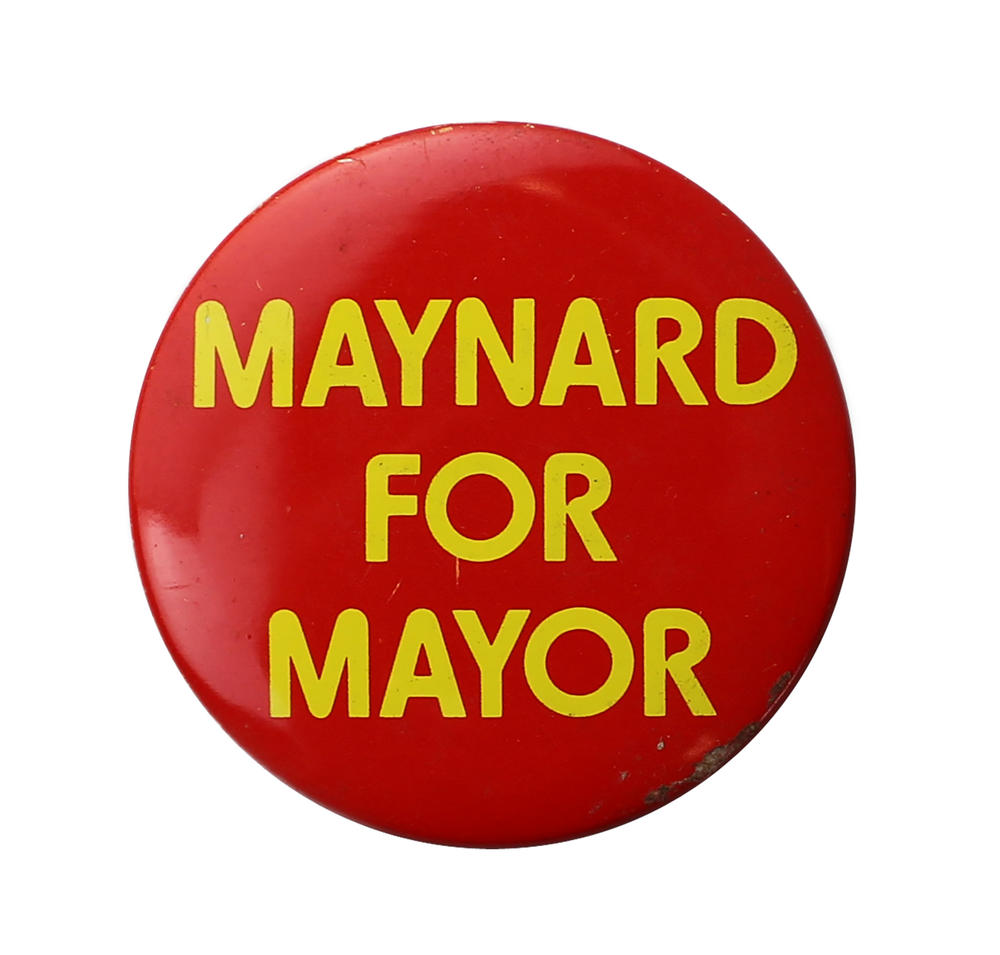 Crowd-sourcing isn't a common way to curate a history exhibit but that's how the Atlanta History Center opted to put together a new show about Atlanta.

After all, Atlantans are the best experts on what represents their city.

Among the 300 public submissions were Coca Cola, WSB, the Centers for Disease Control and Prevention, CNN, the Peachtree Road Race and, to the surprise of curators, "trees."

Below, you can hear my recent tour with curator Amy Wilson:

SOUND EFFECT: Woman's voice" "Welcome aboard the Plane Train."

Wilson: "We got a lot of submissions for the airport. After going through different ideas we decided that trying to get the plane train as the representation of the airport.

Bevington: It's an actual section of a Bombardier plane train car just like you would ride in at Hartsfield Jackson Atlanta International Airport. As you make your way through the gallery, there's no chronological or thematic order to the 50 objects. In an early 1960's black and white video, a female narrator describes African American students walking into a school.

SOUND EFFECT: Woman narrator saying "In 1961, Atlanta became one of the first southern cities to integrate its high schools peacefully."

Bevington: The video represents the desegregation of Atlanta Public Schools. Symbolizing early 19th century Atlanta under Jim Crow segregation is a small, black iron sign dated August 1934 with white lettering reading "colored entrance only." From the same era, a 1936 First Edition "Gone With The Wind" hard cover book features a technicolor-bright Rhett Turner cradling Scarlett O'Hara before a burning orange sky. It's presumably the 1864 burning of Atlanta so dramatically depicted in the 1939 film.

SOUND EFFECT: Gone With the Wind Movie - "Rhett. Where shall I go and what shall I do? Frankly my dear, I don't give a damn."

Bevington: Another object from Atlanta's cinematic history is a weapon.

Bevington to Wilson: "I'm surprised to see a samurai sword here hanging on the wall."

Wilson: Well this was representing The Walking Dead. And we're using the Walking Dead to represent Atlanta as a filmmaking hub. We have Michonne's katana, her sword that she uses to kill zombies.

SOUND EFFECT: From AMC's The Walking Dead: Michonne slaying zombies with her sword

Bevington: An exhibit about Atlanta wouldn't be complete without mention of Delta Air Lines, represented by a pastel blue and lime green 1969 air hostess uniform with a very, very short skirt.  



SOUND EFFECT: Teletype machine typing

Bevington: A United Press International teletype machine represents the Atlanta Daily World, the African American newspaper headquartered on Auburn Avenue in 1928. And for a modern example of African American Atlantans' worldwide cultural influence …

SOUND EFFECT: Song intro to Speakerboxx/The Love Below album

Bevington: The city's innovative urban music scene is portrayed by an original album cover of OutKast's 2003 mega-success Speakerboxxx/The Love Below that included hits like "Hey Ya!"

SOUND EFFECT: Song "Hey Ya!" by OutKast

Bevington to Wilson: I would be remiss not asking you what was the most popular submission?
Wilson: The Varsity was the most popular submission.

Bevington: Combo Meal #1 – two chili dogs, a Frosted Orange and onion rings -- represent the beloved North Avenue car hop founded nearly 90 years ago. Nearby, a giant, wooden cow wearing a sign that says "EAT MOR CHIKIN" stands in for another favorite Atlanta chain – Chick-Fil-A. The only thing missing from the Atlanta fast food Trinity? Waffle House. Maybe next time.

"Atlanta In 50 Objects" is on view at the Atlanta History Center through July 10th, 2016. To see photos of some of the objects, click here.
Secondary Content
Bottom Content