Section Branding
Header Content
Atlanta's First Private Club For Millennials
Primary Content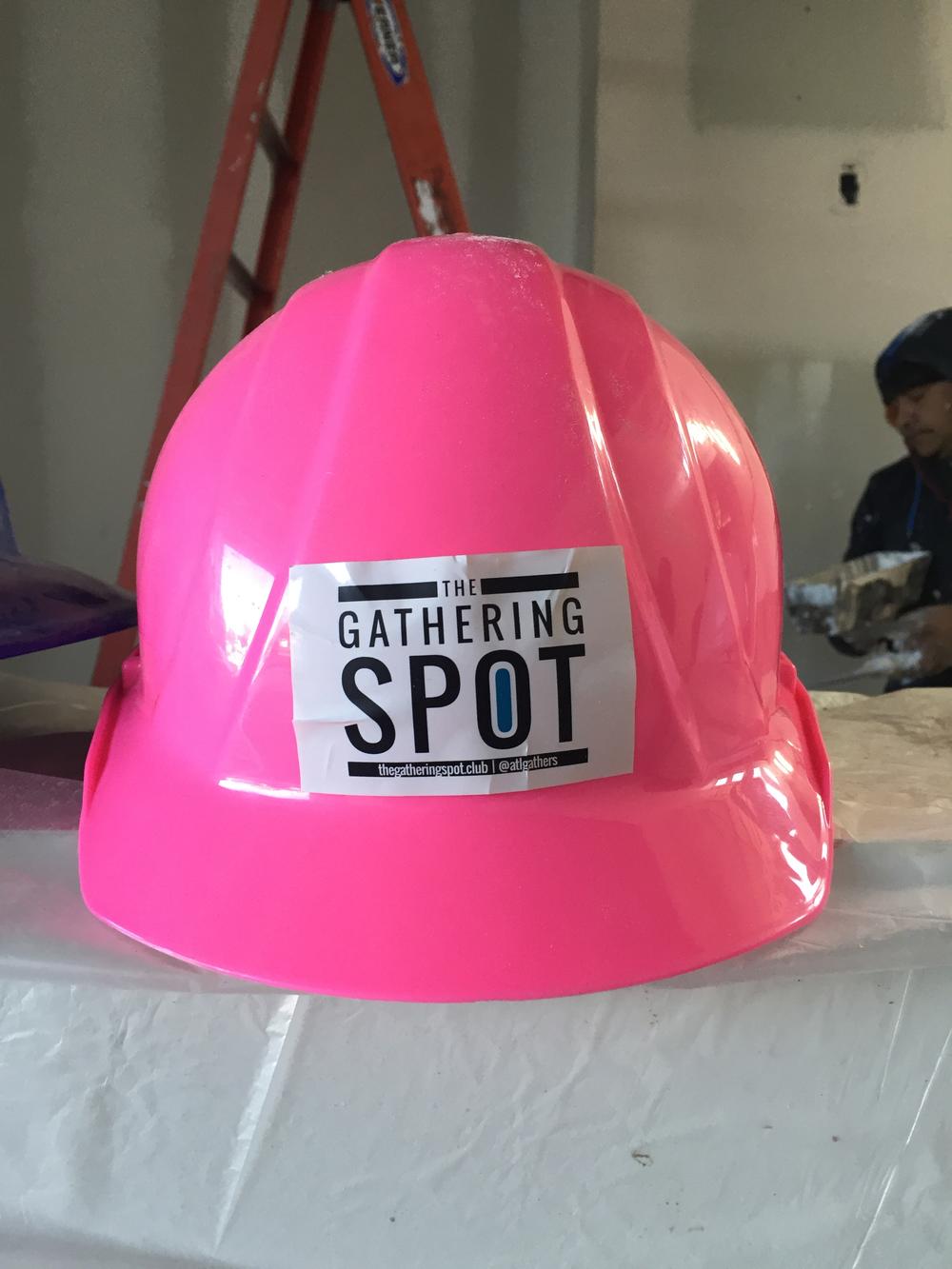 There's a new private club opening its doors in Atlanta. The Gathering Spot bills itself as the city's first private club for millennials, where diversity and technology trump family name and income.

For Atlanta Considered, I recently toured the club with its co-founder and CEO Ryan Wilson as workers were racing to get it ready for opening day.

Bevington: Maybe you could just describe this building for us?

Wilson: We're in the Northyards development which is right behind Coca Cola's headquarters right off of North Avenue. We're located where the old trains used to come into Atlanta. We've got a unique and interesting space. Imagine 30 foot loft ceilings and a very industrial look. We've take a warehouse approach to the city club experience.

Bevington: Why does this club represent the city club for millennials? This is not your grandfather's city club.

Wilson: From the very first minute that you walk into the space the technology we've included ... your cell phone is your pass int the entire club. Again, all of the door will be unlocked through your cell phone, the reservations can be made, you can pay through you phone. The design of the space, you can almost think about it like we've taken an apple store type look and we've brought it all throughout the club. So expect a modern, contemporary design, a lot of white space, a lot of exposed concrete.

Bevington: What is that young people - and I know your demographic is 25 to 45 - what is this demographic of Atlantans looking for in a club?

Wilson: We're looking for the same thing that our grandparents were looking for. So you can expect hospitality that's on par with some of the best establishments around town. Our concierge servicing ranging from tickets to reservations to community partnerships. Our members will VIP experiences to some of the most interesting and unique places around town. So we're excited about updating a concept that's been around for a while.



Bevington: And a great restaurant?

Wilson: Yes. The food is going to amazing. It's one of my favorite parts of this space. A lot of craft foods, craft cocktails. We've put a lot of time and energy to making sure that the food is one of the shining parts of the club.

Bevington: This is a first of its kind in Atlanta. Major cities do have clubs like this. There's SoHo House out of London. The Battery out of San Francisco. Why is this the time for Atlanta to be getting a club like this?

Wilson: Atlanta has a lot of the same people, experiences and things available in the city and it's about time that we had a club that matched what the residents of this city have known for a long time - that the city competes with all of the cities that you mentioned. It's the perfect time, it's actually well overdue for us to have a city club that's in the same family as the Battery. Our goal here is to have a very dynamic community. You can expect to see folks from all walks of life. We've accepted to lawyers to filmmakers to folks that are leading non-profits. There's no one specific type of person. We're looking for people who are going to bring whatever it is they are passionate about into the club.

Bevington: What about diversity?

Wilson: It's huge for us. In a space that has been known over the years to not be as diverse it's a huge point of emphasis for us. At this point we've received 2,000 applications and we've only accepted about 200 people. For us, it's about making sure we don't become too much of any one thing. We go to great care to make sure there's going to be tremendous balance inside of the club in all ways that you can divide up diversity.

To become a member, you can fill out an application on the club's website. Wilson says they are recruiting 1,000 members in all, although they don't disclose the cost it's comparable to other city clubs in Atlanta.
Secondary Content
Bottom Content