Section Branding
Header Content
Raising Startup Money: A Woman's Perspective
Primary Content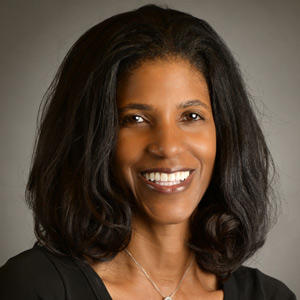 Cardiologist Sheila Woodhouse discovered how difficult raising startup money can be when she founded the company DoxMed, which provides an app that allows patients, doctors and pharmacies to track medications.

That was especially true for a black, female entrepreneur.

"Although Atlanta is very diverse obviously, look at who controls money and who controls these ecosystems within these ecosystems," said Woodhouse, who attended the Launchpad 2X seminar for Atlanta women entrepreneurs this fall. "I'll have to dot every I and cross every T before [investors] will listen."

I recently spoke with Woodhouse and asked her whether it's still tough for a black woman to raise investment funding .

INTERVIEW:

Sheila Woodhouse: Well I hope not. I hope that's not the primary reason that I would have a problem with anyone; and that would be a sad state in 2015. I walk in the place as Sheila Woodhouse first and foremost understanding my value proposition, understanding most often their business as well and where it fits. Now you may get down to the nuances. You have a roomful of men and you have a woman sitting in front of them. But again I would hope in 2015 that's not the driver to say no.

Rickey Bevington: What did you take away from Launchpad 2x, we're a few months out now?

Woodhouse: I think Launchpad was an amazing opportunity to engage and share and to learn from someone like [Launchpad 2X founder] Bernie. But I think being in a space with women who wanted, from various types of backgrounds and various types of businesses that really want to see their business propel and realize that there's certain obstacles in the way. It's funny because I was in an interaction where someone said to me, "You don't have 'do call.'" I'm thinking, "Well why wouldn't I 'do call?'"

Bevington: What's 'call'?

Woodhouse: That means they take call overnight for patient care, why wouldn't I do call? I'm sure if there's a guy who walks in here and says "You don't have to do call, we'll do your call for you." So when you get things like that it translates into the business world as well. You have these common things that people will assume that maybe you're not going to stay the C.E.O. Maybe you're going to get it to a certain point and someone else will decide it's probably better that someone else run this company. I think being in a room and that being the common thread as it relates to Launchpad 2X was interesting.



Bevington: When I did meet you, you made a joke about how you're trying to get everything perfect with DOCS Med. Have you actually gotten investment?

Woodhouse: No, not because of perfection but because of a pivot in the plan of the company. Have I been offered money? Yes. Have I turned that money down? Yes, that may be foolish.

Bevington: I rarely hear an entrepreneur say that they said no to money.

Woodhouse: It's not that you're saying no. For me it's about the type of money that will help a business grow and the type of people associated with that money that will make the right connections and will allow the right things to happen.

Bevington: It makes sense now that you've explained it. But making sure that you're taking the right kind of money from the right kind of investor?

Woodhouse: To be very honest and frank with you, I'm not interested in taking a Lego set of a billion pieces and building a little bridge, I'm interested in 10 pieces building a tower. So giving the 10 right pieces that all fit together, the tower will go up very quickly.
Secondary Content
Bottom Content