Section Branding
Header Content
Launching Women From Tech Startup To CEO
Primary Content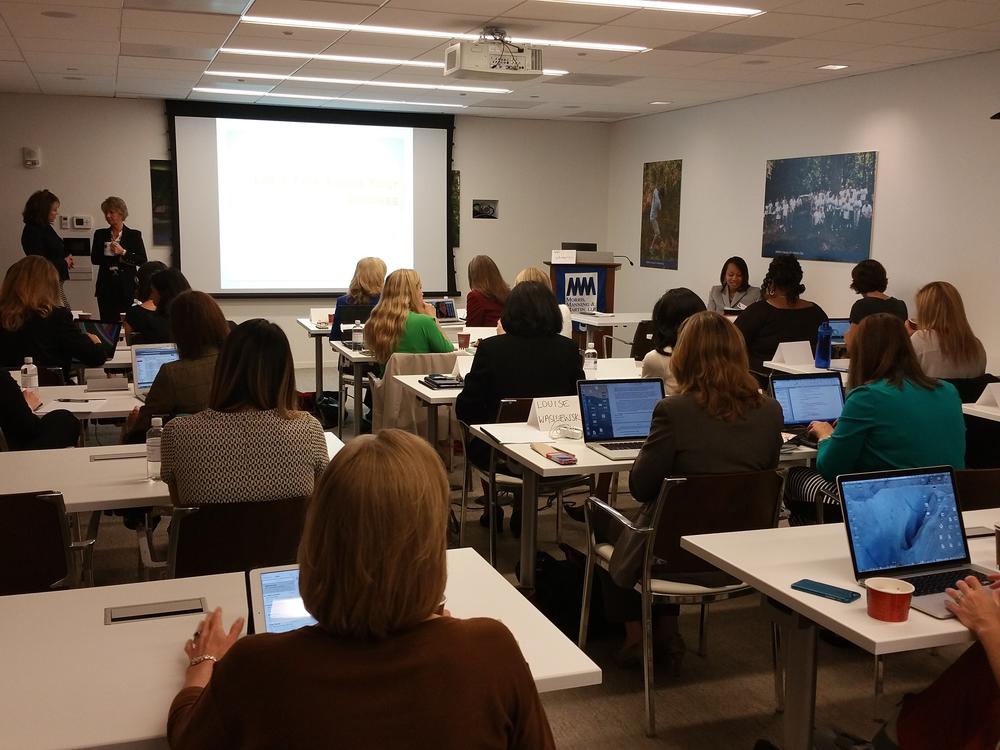 When Bernie Dixon wanted to invest in women entrepreneurs in Atlanta three years ago, she stumbled onto an opportunity.

"When I couldn't find them here in Atlanta, I decided I was going to develop them myself," said Dixon, a former Army officer and Hewlett Packard executive.

While Atlanta has dozens of organizations supporting entrepreneurs, from the Atlanta Tech Village to a string of programs using buzzwords like "innovation" and "pitch" and "startup," few target women.

So Dixon used her position as President and Chairman of Atlanta Technology Angels, a group of accredited investors that back burgeoning companies, to create "Launchpad 2X" – as in a woman's two x chromosomes. Over three day-long sessions, 20 female entrepreneurs learn how to go from startup to CEO, acquiring skills such as raising money, understanding legal protections and working with a board of directors.

"It really only solves one issue and that is the acute lack of confidence that women experience," Dixon said "The rest is simply window dressing."

Inside one learning session, Renee Sandler, a 2011 Launchpad 2X graduate, told the class how she overcame a crisis of confidence while starting her skin care product company BLAMtastic in 2011 cooking lip balm in her kitchen with her young daughters.

"Imagine you're going into the biggest meeting of your life, and you've been preparing for months for this, and you've got to nail it," she said. "Now imagine a nine and ten year old are your partners."

Sandler says BLAMtastic is now worth up to $20 million.



Cardiologist Sheila Woodhouse wants this success for her company DoxMed, an online platform that centralizes patient medical records. Despite the growth in health information technology, Woodhouse says she's learning from her mistakes.

"I was trying to get things perfect before I went to raise funds which used more of my funds. Now we should 'share the love' in creating DoxMed," said Woodhouse.

Woodhouse also believed being female and African-American made raising capital difficult and sought investments outside of Atlanta.

"Although Atlanta is very diverse obviously. But look at who controls money and who controls these ecosystems within these ecosystems. I'll have to dot every I and cross every T before they will listen," she said.

Atlanta Technology Angels COO Michael Maziar said savvy investors look past gender.

"I'm sure there is an unconscious bias, which is very unfortunate," Maziar said. "However, it's about the numbers. Identifying a market is identifying a market. I think that's actually really promising."

The promise of potential success is why Stacey Oscieki attended the Launchpad 2X. She wants to grow a network of peer advisors for her company Parlore, an online platform where interior designers buy directly from wholesalers.

"There is an expectation that you can do it all and you will know it all and you will execute it flawlessly. Without that support network, you can't," Osiecki said.
Secondary Content
Bottom Content