Section Branding
Header Content
Buttermilk Bottom. Doraville. What's In A Name?
Primary Content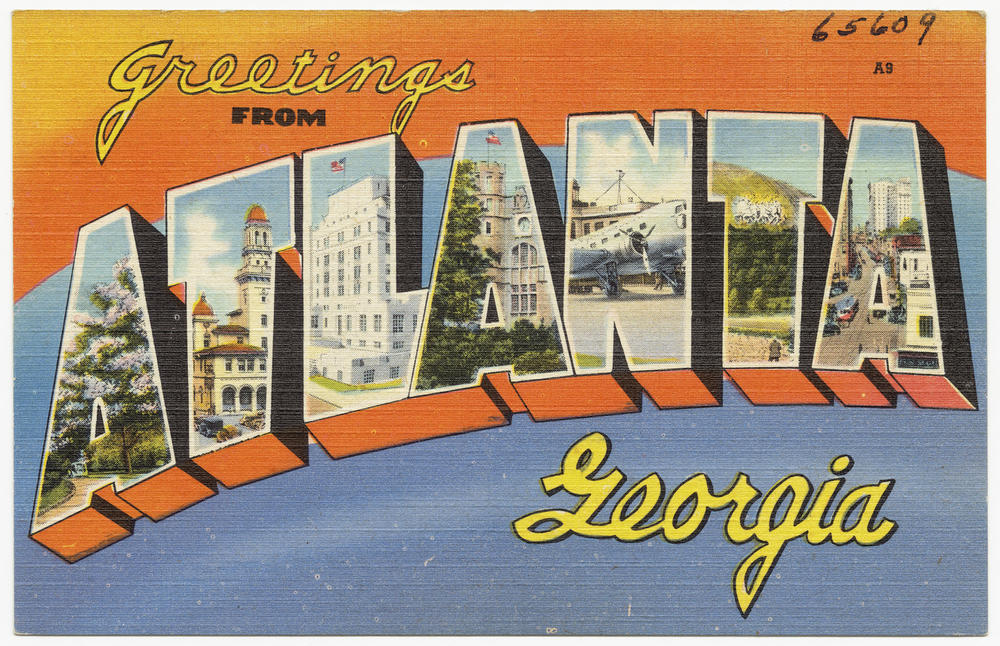 Cabbagetown. Disco Kroger. Five Forks Trickum Road. Dacula.

These are just a few of the curious Atlanta names our audience members have submitted as part of our new series on how places in the metro area got their names.

Former Georgia Congressman Buddy Darden told me about the Buttermilk Bottom neighborhood. It was razed in the 1960's to make way for a new Civic Center. The soul/funk band Spirit of Atlanta wrote a song about it in 1973.


How about Doraville? We're still gathering research on its origin, but were delighted to stumble across the Atlanta Rhythm Section's 1974 song "Doraville." They sing, "Doraville. A touch of country in the city."



Buckhead was named after a dead deer. African-American families in the early 20th century called their new neighborhood "Just Us." The developer of Wieuca Road named it after his three daughters: Wilma, Eugenia, Catherine - Wi-eu-ca (pronounced WHY-yoo-cuh).

Now it's your turn to play "What's In A Name?. Leave your name idea in the comments below.

[View the story "Atlanta Places With Unique Names" on Storify]
Secondary Content
Bottom Content