Section Branding
Header Content
A Growth Spurt For Atlanta's WonderRoot
Primary Content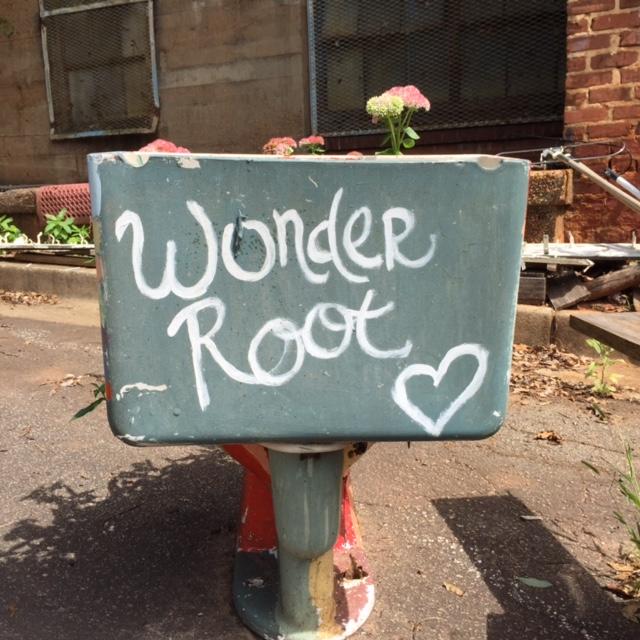 "I'm not an arts guy," the national editor said over the phone. "I don't really like art stories."

This isn't what a reporter wants to hear from someone who's about to critique her arts story, a process that can range from brief and painless to watching the editor tear apart every sentence.

Thankfully, despite his aversion to the subject matter, he accepted the story for national publication without asking me to lobby on behalf of its merit.

Many arts organizations aren't so lucky convincing outsiders that their work is worth attention. Specifically, non-profit theaters, dance troupes, museums, artist collectives and individual artists who dedicate enormous time and energy convincing governments, private foundations and the public to support their work financially.

Not "getting" art is a sentiment they hear often. School systems cut arts funding because they perceive it as less vital to primary education. State legislatures slash public funding for community arts programs under the logic that if the arts are so important then the private sector will step in to fund it. Private foundations steward only a fraction of moneys needed to fulfill grant requests from all stripes of non-profit arts groups.

Knowing all of this, my interest was piqued when a friend mentioned that an Atlanta non-profit arts organization was in the process of becoming drastically more self-sustainable. Their business model wouldn't rule out gifts from governments and foundations along with private memberships, but no longer would the group be so dependent on contributions.

According to its website, "WonderRoot is an Atlanta-based non-profit arts and service organization with a mission to unite artists and community to inspire positive social change. By providing production facilities to Atlanta-based artists and coordinating arts-based service programs, WonderRoot empowers artists to be proactive in engaging their communities through arts-based service work."

Since its founding in 2004 by three college students, WonderRoot has operated out of a 4,500 square foot house on Memorial Drive in Atlanta's Reynoldstown neighborhood. Despite the cramped space, on any given day they're hosting artistic gatherings and educational events such as poetry slams, concerts, ceramics classes and photography exhibits.

Their future headquarters is just across the street, and WonderRoot's co-founder and Executive Director Chris Appleton agreed to meet me there last week. It's the former Atlanta Tech High School, a building constructed in 1922 as a private school. It's also massive — a 54,000 square foot building on an eight acre property.

To scale up the physical footprint of such an operation by 1,200 percent is daunting even for a seasoned CEO. Appleton, however, seems excited by the challenge. Showing me around the dilapidated building, he explained that WonderRoot won a competitive process for an initial 10-year lease agreement from Atlanta Public Schools. They'll rehab the building into galleries, classrooms, a theater and administrative offices while renting out 45 studios to local artists. Earned revenue from the new building will fund about half of WonderRoot's income needs.

Non-profit is how Appleton, his co-founders and board members want it to stay. Steering the organization toward financial self-sufficiency is an ideal way to ensure that it thrives as such. Not all Atlanta arts organizations can take over old high schools to create a rental revenue stream. But for those that are willing and able to take the risk, WonderRoot is a hopeful example of how Atlanta's arts community can survive and thrive well into the future.

Secondary Content
Bottom Content