Section Branding
Header Content
Former first lady Rosalynn Carter celebrates 96th birthday with public screening of 'Unconditional'
Primary Content
LISTEN: Former first lady Rosalynn Carter turns 96 Friday, Aug. 18. In her honor, the Rosalynn Carter Institute for Caregivers is screening a film about the emotional impact on family members caring for a loved one. GPB's Ellen Eldridge reports.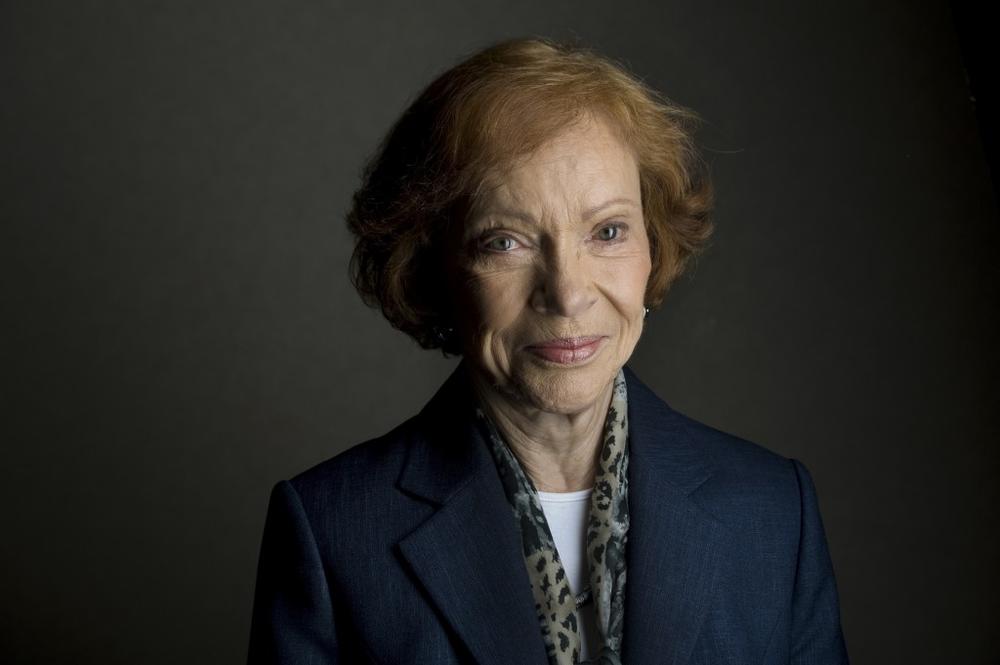 August 18 marks the 96th birthday of former first lady Rosalynn Carter.
In honor of the birthday celebration, the Rosalynn Carter Institute for Caregivers, founded 35 years ago, will host a film screening in the Carters' hometown of Plains, Ga. Friday evening.
Unconditional, a film by award-winning director Richard Lui will be screened during a free public event at Plains High School at 6:30 p.m., followed by a post-film Q&A discussion featuring RCI ambassador Paurvi Bhatt, co-author of the new foreword in the re-release of Mrs. Carter's book, Helping Yourself Help Others.
Unconditional ties together two issues Mrs. Carter is passionate about: mental health and caregiving, Institute CEO Jennifer Olsen said.
"Richard (Lui) follows the story of three caregivers and really focuses on how the mental health impact of that caregiver journey on both the individuals who are themselves struggling with physical or mental health issues and the caregivers and the family unit around that," Olsen said.
First lady Jill Biden spoke in May during a screening of Lui's film when she launched Joining Forces, her White House initiative to support American military and veteran families, caregivers and survivors.
"It's why Joe [Biden] recently signed an executive order to make it easier for caregivers to get the mental health services they need and for families to get financial help when they have to give up time at work to care for a loved one," Jill Biden said. "Our troops and their families need to know that if they ever face injuries or illness, we'll have their back. We have your back."
Olsen said Mrs. Carter has been focused on caregivers since she was 12, when her father was diagnosed with cancer.
"There are only four kinds of people in the world — those who have been caregivers, those who are currently caregivers, those who will be caregivers, and those who will need caregivers," Rosalynn Carter has said.
She continued advocating for the four types of caregivers all the way through her journey to the governor's mansion and then the White House, where she would constantly hear the stories of people who are struggling with issues, especially mental health issues.
"And she would realize that the person she was talking to, the caregiver, didn't have a support system or an infrastructure behind them," Olsen said.
These are the 53 million friends, family members or neighbors nationwide who care for someone who is ill, aging or disabled.
"She's led work in policy change," Olsen said. "She's led research initiatives and the Institute and under her leadership has developed programs for caregivers of those with cancer or caregivers of individuals with developmental disabilities, (and) caregivers of those who are veterans or military caregivers of those with dementia."
The screening and Q&A begin Friday at 6:30 p.m. at Plains High School, located at 300 N. Bond St, Plains, GA 31780
Unconditional is also being streamed on GPB Passport and Prime Video.
 
Secondary Content
Bottom Content